From Carroll Avenue's 1880s Victorians to Frank Gehry's shimmering 21st century masterpiece—Walt Disney Concert Hall—these Los Angeles architecture sites range from surprise to delight.
Adapted from Iconic L.A. by Barbara Thornburg in the March 2016 issue of WHERE Los Angeles Magazine.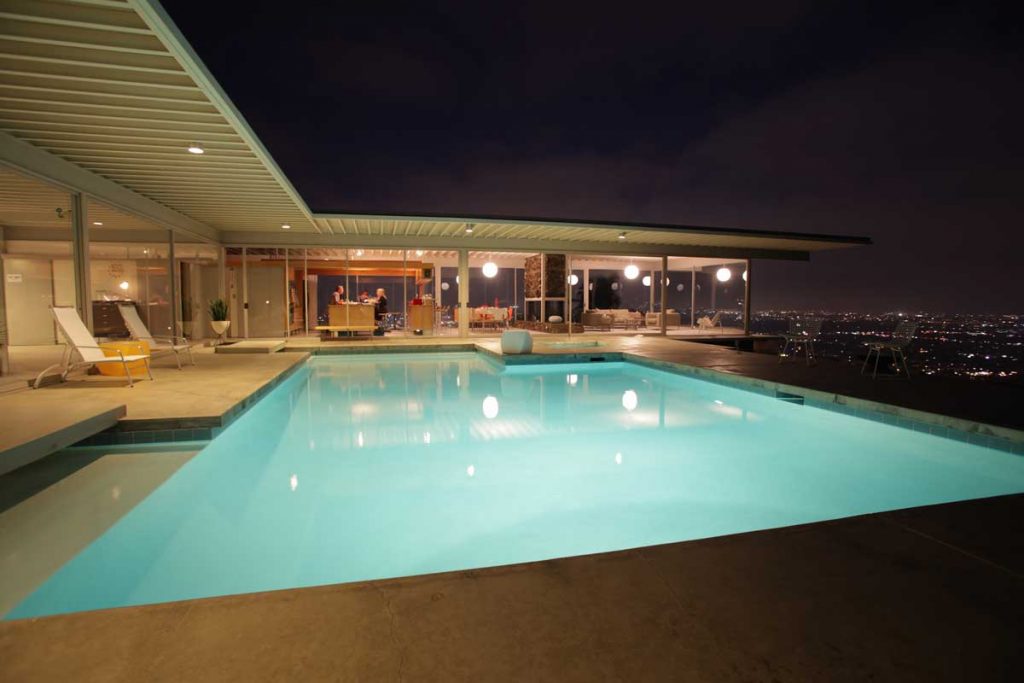 A Case Study
Midcentury Modern
Renowned photographer Julius Shulman's famous 1960 photo of two pretty girls sitting in a glass-enclosed living room cantilevered above L.A. has made Pierre Koenig's Case Study House No. 22 the most celebrated midcentury home in L.A. Docents on afternoon and early-evening tours answer questions and allow visitors private time to soak in the iconic home and its breathtaking 270-degree view.
What: Stahl House (Case Study House No. 22), built in 1959 by Pierre Koenig
Where: 1635 Woods Drive, L.A.
Why: Iconic L.A. midcentury-modern home
When: Weds. and Sat., plus additional dates. See tour hours on website.
Cost: Day tour $60 each or $35 each for two or more; evening tour $90 each or $50 each for two or more
Contact: See stahlhouse.com for tickets, schedule and restrictions, or call 208.429.1058.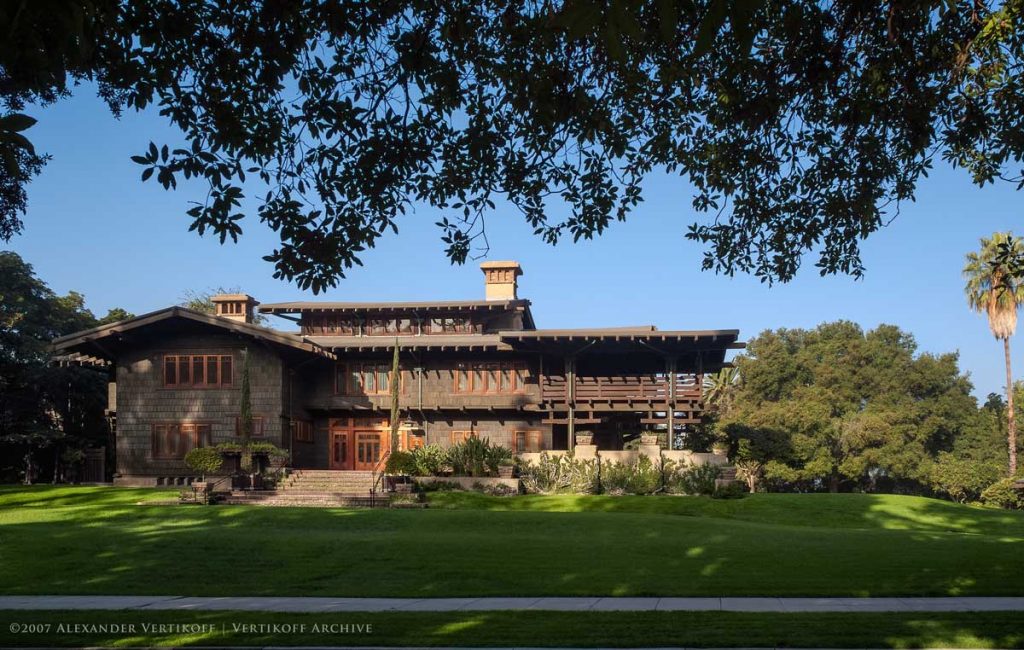 Green Gem
Craftsman
Built in 1908 as a winter residence for David and Mary Gamble, this three-story Pasadena home is often described as America's Arts and Crafts masterpiece. The one-hour tour spotlights the work of architect brothers Greene and Greene, who designed every aspect of the home—including many of the furnishings—with the use of natural materials and with attention to detail and craftsmanship.
What: Gamble House, built in 1908 by Charles Sumner Greene and Henry Mather Greene
Where: 4 Westmoreland Place, Pasadena
Why: Famous American Arts and Crafts home
When: Tues. 11:30 a.m.-1:30 p.m., Thrs.-Sun. noon-4 p.m.
Cost: Adults $15, seniors and full-time students with ID $12.50, under 12 free
Contact: See gamblehouse.org to reserve tickets online, or call ACME Ticketing at 844.325.0812.
(Tickets may be purchased at the bookstore the day of the tour. Advance tickets highly recommended.)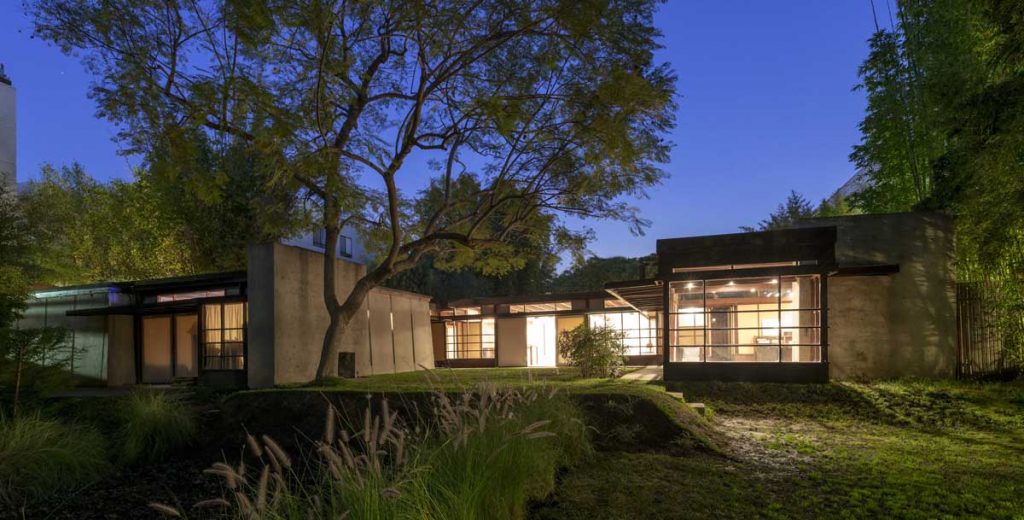 Home as Laboratory
Midcentury Modern
Conceived as an experiment in social living, architect R.M. Schindler's Kings Road House was designed as a cooperative live/work space for two young families. The home's unique open floor plan and novel use of industrial materials, as well as its seamless integration of indoors and out, epitomize the California Modernism we celebrate today.
What: Schindler House, designed by R.M. Schindler in 1922
Where: 835 N. Kings Road, West Hollywood
Why: Birthplace of California Modernism
When: Weds.-Sun. 11 a.m.-6 p.m. Cost: Self-guided tours $7 adults, $6 for students and seniors, under 12 free, free Fri. 4-6 p.m.
Contact: Confirm availability for a 30-minute, docent-led tour offered Sa-Su only, 323.651.1510.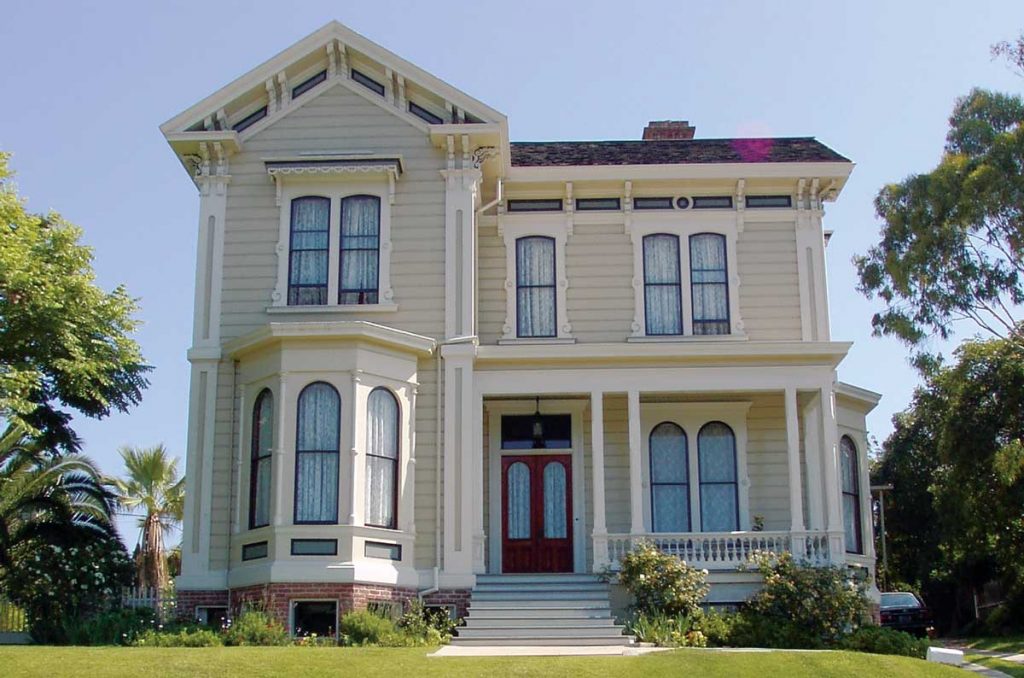 Painted Ladies of Carroll Avenue
Victorian
Explore historic Angelino (Angeleno) Heights, one of the city's early suburbs. The Los Angeles Conservancy's 2.5-hour, six-block walking tour focuses on the history of this picturesque neighborhood, especially the 1300 block of Carroll Avenue, with its 19th-century restored Victorians. The location has been the backdrop of countless films and videos­—be sure and check out 1345 Carroll Ave., which was used in the final scene of Michael Jackson's "Thriller."
What: 1300 block of Carroll Avenue, developed in the mid-1880s by William Stilson and Everett E. Hall
Where: Meeting and parking information provided in reservation confirmation
Why: Highest concentration of Queen Anne and Eastlake Victorian residences in SoCal
When: First Saturday of every month at 10 a.m.
Cost: Adults $10, Conservancy members and under 13 $5
Contact: See laconservancy.org to reserve tickets, or call 213.623.2489.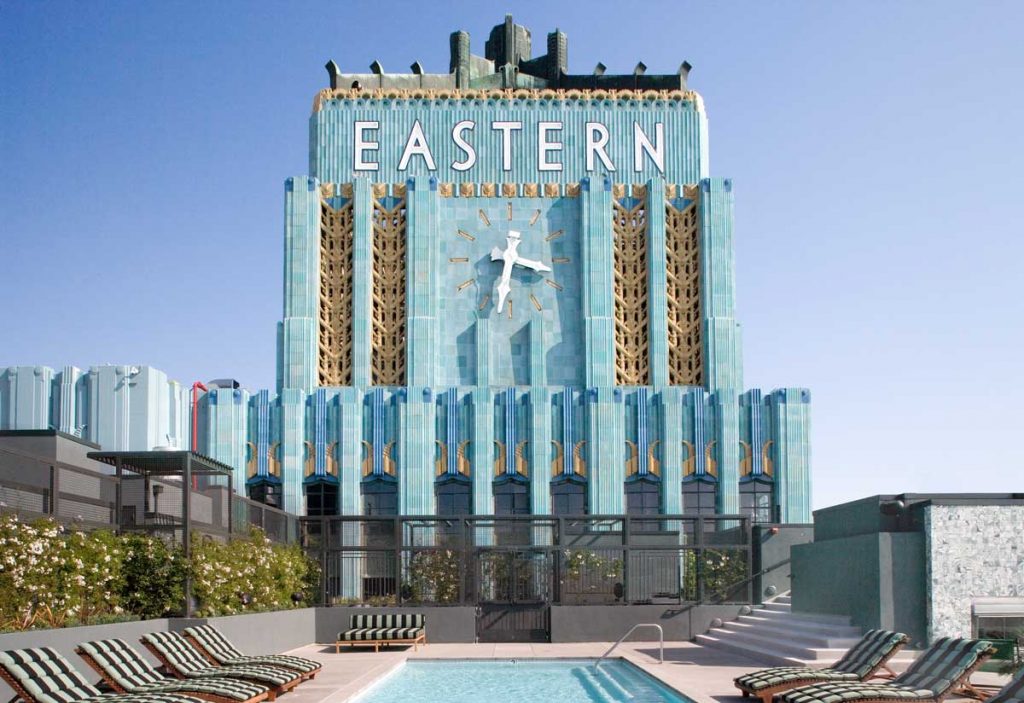 It's the Bee's Knees
Art Deco
Downtown L.A. boasts an extraordinary collection of art deco buildings. Ooh and aah at the turquoise terra-cotta facade of the Eastern Columbia Building and the Oviatt Building's exquisite Lalique glass elevator doors on the L.A. Conservancy's 2.5-hour tour—an in-depth look at the history, materials and style of art deco architecture and design popular in Los Angeles in the 1920s and 1930s.
What: Downtown's art deco buildings, from the 1920s and 1930s
Where: Start at Pershing Square, L.A. (see Getting There tab on L.A. Conservancy website).
Why: Extraordinary collection of art deco buildings
When: Saturdays at 10 a.m.
Cost: Adults $10, Conservancy members and under 13 $5
Contact: See laconservancy.org for tickets (walk-ins acceptable), or call 213.623.2489.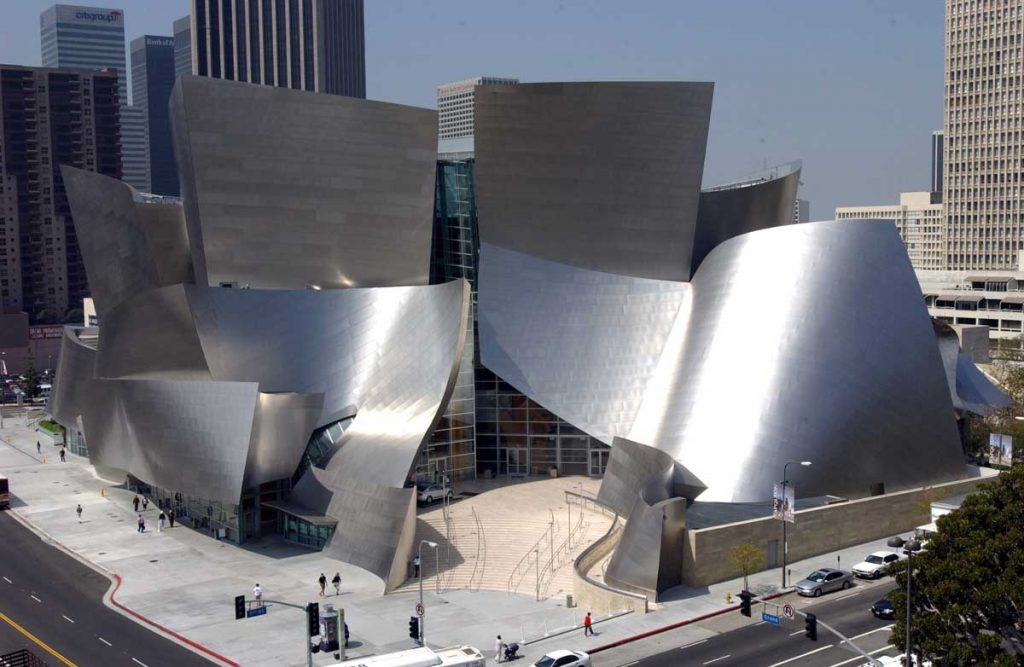 Not from Mars: Building-As-Sculpture
21st-Century Modern
Iconoclastic L.A. architect Frank Gehry, in an early proposal for Walt Disney Concert Hall, remarked that his buildings "weren't from Mars"—even though his final iteration of the home of the L.A. Phil appears to some as an otherworldly vision. One-hour guided tours highlight the stainless-steel exterior and take you through the serpentine interior spaces and gardens.
What: Walt Disney Concert Hall, built in 2003 by Frank Gehry
Where: 111 S. Grand Ave., downtown
Why: Internationally renowned concert hall
When: Tours offered most days at noon and 1:15 p.m.
Cost: Free (self-guided tours also available)
Contact: See musiccenter.org (Plan Your Visit tab) for tour schedule; call 213.972.7483 to reserve.