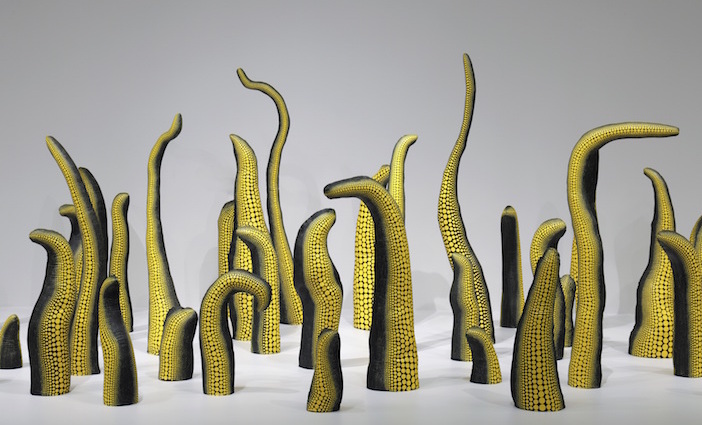 From Halloween frights and festivals galore—find the best Los Angeles things to do in October.
Edited by Christina Xenos.
Modern Artisan Marketplace
Sept. 30-Oct. 1. Shop the pop-up experience that highlights a curated collection of emerging artisans and inspiring brands. In addition to shopping, the event features workshops and interactive experiences for guests of all ages. 10 a.m.-6 p.m. Platform LA, 8850 Washington Blvd., Culver City. shopthemam.com
Music Tastes Good
Sept. 30-Oct. 1. Head to downtown Long Beach for KCRW's annual festival of music, food and art. The fest features an impressive lineup of carefully curated musical acts such as Ween, Sleater-Kinney, Los Lobos, Of Montreal, among many others. Stop by the taste tent to sample bites from chefs hailing from LA and New Orleans. See website for schedule and lineup. $75+. Marina Green Park, 386 E. Shoreline Dr., Long Beach. musictastesgood.com
COAST Open Streets Festival
Oct. 1. Spend the day in Santa Monica enjoying two miles of car-free streets, live music and performances, local food, art installations, exciting restaurants, shopping and more along the way. 10 a.m.-4 p.m. Downtown Santa Monica. See website for specific locations. smgov.net
Feria de los Moles
Oct. 1. The largest Mexican food festival in the country features more than 20 types of moles from the communities of Puebla, Oaxaca and Guerrero. Live music and arts and crafts add to the flavor and folklore. 10 a.m.–6 p.m. 200 N. Grand Ave., downtown. feriadelosmoles.com
Boo at the L.A. Zoo
Oct. 1-31. The Los Angeles Zoo offers Halloween fun the kids can get in on at Boo at the L.A. Zoo, with festive additions every day and special entertainment on weekends that includes, live performances, special animal feedings and pumpkin carving. Made sure to wear a costume for trick-or-treating Oct. 28-29. 5333 Zoo Drive, Griffith Park, L.A., 323.644.4200. lazoo.org

Art Book Sale at MOCA
Through Oct. 1. Find exhibition catalogues, monographs and rare books at The Museum of Contemporary Art's weekend-long sale. Titles will be priced at $1, $5, $10. Th-Su 5 p.m.-midnight. Free. 250 S. Grand Ave, 213.621.1710. moca.org
Movie + Swim at Hollywood Roosevelt Hotel
Oct. 3, 10, 17, 24. As summer transitions to fall, head to the Hollywood Roosevelt Hotel for a poolside movie series consisting of throwback films This month's lineup includes Blade Runner (Oct. 3), Heathers (Oct. 10), Labyrinth (Oct. 17) and The Lost Boys (Oct. 24). Enjoy food and drink offerings curated to each movie while also taking a dip in the Tropicana Pool painted by the legendary David Hockney. Doors 8 p.m., movie 9 p.m. 7000 Hollywood Blvd., L.A. thehollywoodroosevelt.com
Creep LA: Lore
Opens Oct. 5. This year, the frightening, interactive walk-through experience focuses on creepy folklore. 1933 S. Broadway Blvd., downtown. creepla.com
A Sicilian Evening at AR Cucina with Chef/Teacher/Author Fabrizio Lanza
Oct. 5. Renowned chef, teacher and author Fabrizia Lanza collaborates with the team at AR Cucina for an authentic Sicilian dinner inspired by her Cook the Farm program in Sicily with recipes from her cookbook, Coming Home to Sicily: Seasonal Harvests and Cooking from Case Vecchie. Highlights of the menu include Stuffed Fried Eggs and Chickpea Polenta Fritters; Lamb Sugo and Saffron Potatoes; and Almond and Olive Oil Cake with Vanilla Gelato and Strawberries. $85/pp, inclusive of wine pairings from Lanza's Sicilian Estates. 9531 Culver Blvd, Culver City, 310.558.8800. arcucina.com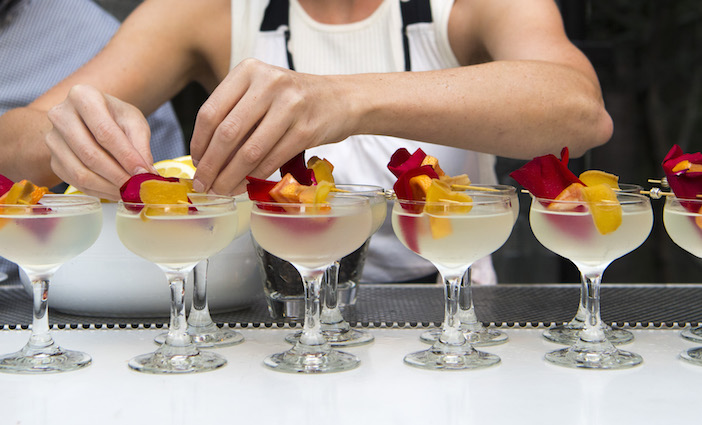 James Beard Foundation's Taste America
Oct. 6-7. The national epicurean tour kicks off in Los Angeles with a weekend-long celebration that includes A Night of Culinary Stars with special guest All-Star Chef Barbara Lynch (Oct. 6), which features some of LA's best chefs collaborating on a seated dinner preceded by a cocktail and tasting reception at Vibiana downtown. On October 7, enjoy free cooking demos by Lynch and Local Star chef Michael Cimarusti, book signings, culinary treats from local producers and artisans at Sur La Table at the Farmers Market. $275+. jbftasteamerica.org
Red Bull Music Academy Festival
Oct. 6-29. Making its West Coast debut, this month-long festival fills L.A. with performances, conversations with creative trailblazers, concerts and club nights. Highlights include a technicolor new direction from singer-songwriter St. Vincent and Flying Lotus' latest 3-D show, co-headlined by bass virtuoso Thundercat. Check website for full list of shows and venues. redbullmusicacademy.com
Mid-Autumn Moon Festival
Oct. 7. Celebrate the full harvest moon at this Chinatown festival, which offers traditional Chinese cultural demonstrations, local bands and DJs, a dessert-eating competition and moon viewings through telescopes. 5-11 p.m. Free. Central Plaza, 943 N. Broadway, downtown, 213.680.0243. chinatownla.com
Street Food Cinema
Oct. 7, 14, 21, 28. Outdoor film series hosts screenings every Saturday night at locations across L.A. Enjoy live music and food from the city's top trucks. Highlights this month include Batman, The Nightmare Before Christmas and The Silence of the Lambs. See the website for a full schedule. Doors 5:30 p.m.; band 6:30 p.m.; movie 8 p.m.. $6-$21, under 6 free. 323.254.5068. streetfoodcinema.com
Cinespia
Oct. 7, 21, 28. The popular Amazon Studios-sponsored film series extends its season at Hollywood Forever Cemetery with screenings of Ghostbusters and Night of the Living Dead. Cinespia also kicks off its downtown L.A. series with a screening of David Bowie's Labyrinth, followed by a costume ball. See website for start times and venue locations. $16-$85. 877.435.9849. cinespia.org
CicLAvia—Heart of L.A.
Oct. 8. Six miles of L.A.'s normally congested streets turn into a car-free park for a walk and bike tour through Chinatown, DTLA, Echo Park and Boyle Heights during this beloved open streets event. See website for route details. 9 a.m.-4 p.m. Free. 213.355.8500. ciclavia.org
'Big Night'
Through Oct. 8. Master satirist Paul Rudnick's new play—having its world premiere at the Douglas—explores family and fame by following the night of an Oscar nominee. Kirk Douglas Theatre, 9820 Washington Blvd., Culver City, 213.628.2772. centertheatregroup.org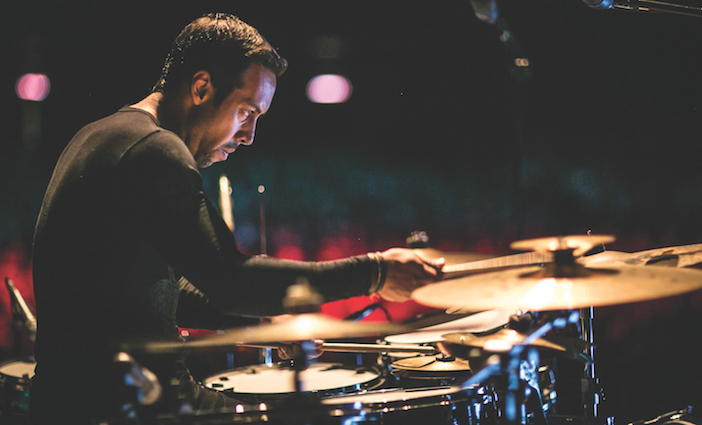 CDMX
Oct. 9-14. This month at Walt Disney Concert Hall, Gustavo Dudamel and the L.A. Philharmonic explore the colorful music scene of Mexico City with the CDMX festival—part of the citywide Pacific Standard Time: LA/LA cultural initiative. The lineup is lots of fun: Grammy-winning percussionist Antonio Sánchez performs his innovative Birdman soundtrack live to film; Mexrrissey covers Morrissey with a Mexican flair; and rock band Café Tacvba takes the stage with new arrangements. 111 S Grand Ave., downtown. laphil.com
Mr. C Beverly Hills' Poolside Cinema
Oct. 10, 17, 24, 31. Summer may be coming to an end, but Mr. C Beverly Hills will be continuing their popular Poolside Cinema Series well into the fall season. This month's lineup includes Jurassic Park (Oct. 10), The Princess Bride (Oct. 17), My Girl (Oct. 24) and Ghostbusters (Oct. 31). Relax on chic, comfortable loungers and pre-reserve your seats by purchasing in advance a Mr. C Cinema prix-fixe menus ($35 or $45/pp) featuring Cipriani classics, cocktails, Peroni Nastro Azzurro and popcorn. Doors open at 7 p.m. 1224 Beverwil Dr., L.A., 310.277.2800. mrcbeverlyhills.com
'Bright Star'
Opens Oct. 11. The Broadway musical written and composed by Steve Martin and Edie Brickell follows a literary editor who finds a connection with a young soldier coming home from World War II—awakening her longing for the child she once lost. Ahmanson Theatre, 135 N. Grand Ave., downtown, 213.628.2772. centertheatregroup.org
'Turn Me Loose'
Opens Oct. 13. This play about late comic genius Dick Gregory, presented in association with John Legend, sees Scandal's Joe Morton portraying the stand-up comic and civil-rights activist. Wallis Annenberg Center for the Performing Arts, 9390 N. Santa Monica Blvd., Beverly Hills, 310.746.4000. thewallis.org
We Wanted a Revolution: Black Radical Women 1965–85
Opens Oct. 13. Originating at the Brooklyn Museum, this exhibit brings together film, photography, painting, sculpture, video art Installation view of Yayoi Kusama: Infinity Mirrors at the Hirshhorn Museum and Sculpture Garden, 2017. Life (Repetitive Vision) (1998) and prints by more than 40 African-American women artists who committed themselves to activism during the civil-rights, Black Power, women's, anti-war and gay-liberation movements. Free. California African American Museum, 600 State Drive, Exposition Park, L.A., 213.744.7432. caamuseum.org
Veuve Clicquot Polo Classic, Los Angeles
Oct. 14. Picnic, sip champagne and see professional polo led by world-renowned polo player Nacho Figueras at the eighth L.A. edition of this sporting event. Event is 21+. 11 a.m.-5 p.m.; match starts at 2 p.m. $75-$400. Ticket purchase includes shuttle transportation between dedicated lot and event grounds. All tickets must be purchased through Eventbrite. Will Rogers State Historic Park, 1501 Will Rogers State Park Road, Pacific Palisades. vcpoloclassic.com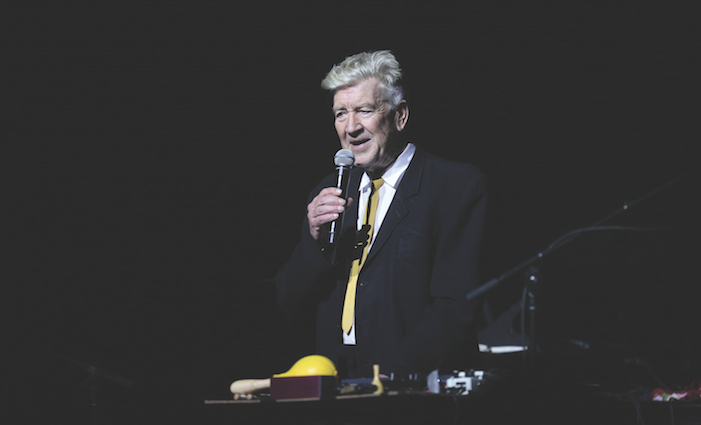 Festival of Disruption
Oct. 14-15. Most film buffs would love to enter the mind of cult filmmaker David Lynch. During the director's Festival of Disruption, returning to the Theatre at Ace Hotel, they can. The music, art and film festival's super-hip, Lynch-curated lineup includes Bon Iver, the Kills, TV on the Radio, Reggie Watts and Mulholland Drive songstress Rebekah Del Rio, plus DJs Moby and Shepard Fairey. Also on the bill are talks with Lynch himself, Ed Ruscha, Bill Pullman and Twin Peaks collaborators; screenings of Lost Highway and rare Lynch shorts; meditation experiences; and an exhibit of William Eggleston's photography. Proceeds benefit the David Lynch Foundation, which is dedicated to eradicating trauma and toxic stress through transcendental meditation. 929 S. Broadway, downtown, 213.623.3233. festivalofdisruption.com
Spa Week
Oct. 16-23. Biannual event sees some of L.A.'s top spas offering signature treatments for just $50. See website for a full roster of participating spas and treatments. 212.352.8098. spaweek.com
Burbank Beer Festival & Street Fair
Oct. 21. This third annual fest takes over the streets of downtown Burbank to celebrate craft beer. Expect more than 85 craft beers on tap, musical performances, vendors and more. A complimentary shuttle will ferry festival-goers to and from Burbank hotels. Street fair: noon-7 p.m., all ages, free. Craft-beer tasting sessions: noon and 4 p.m., 21+, $40-$45. San Fernando Boulevard, between Magnolia Boulevard and Angeleno Avenue, Burbank. burbankbeerfestival.com
Mike Kelley: Kandors
Opens Oct. 21. This Mike Kelley mega-exhibition is the first in L.A. to present the full sweep of the artist's late series inspired by the comic-book tale of Kandor, the capital city of Krypton, birth planet of Superman. Mike Kelley: Kandors presents a number of works for the first time in L.A., including Kandors Full Set (2005–2009)—a miniaturized, sprawling array of illuminated cities, some set in colorful hand-blown bottles—and the monumental Kandor 10B (Exploded Fortress of Solitude), Kelley's take on Superman's cave-like post-apocalyptic bunker. Free. 901 E. 3rd St., downtown, 213.943.1620. hauserwirthlosangeles.com
Yayoi Kusama: Infinity Mirrors
Opens Oct. 21. The Broad presents the hotly anticipated traveling exhibition comprising six kaleidoscopic mirrored environments—including Kusama's most recent room, All the Eternal Love I Have for the Pumpkins (2016)—alongside large-scale installations, key paintings, sculptures and works on paper from the Japanese artist's 65-year career. Catch it while you can: The Broad is the only space in California to host this exhibition. Advance tickets, $25 (on sale Oct. 2); limited sameday standby tickets, $30. 221 S Grand Ave., downtown, 213.232.6200. thebroad.org
Beverly Hills artSHOW
Oct. 21-22. This long-running outdoor art showcase displays artwork from about 240 exhibitors twice a year. Wine and beer gardens, as well as food trucks, are on-site. 10 a.m.-5 p.m.. Free. Beverly Gardens Park, along Santa Monica Boulevard from Rodeo to Rexford drives, Beverly Hills, 310.285.6830. beverlyhills.org
Brewery Artwork
Oct. 21-22. This biannual art walk takes place in the world's largest art complex, located in a former Pabst Blue Ribbon brewery. More than 100 resident artists who live in the brewery's lofts open up their studios to showcase their work. 11 a.m.-6 p.m. Free. 2100 N. Main St., L.A., 323.638.9382. breweryartwalk.com
Eastside Food Festival
Oct. 22. Now in its fourth year, this annual celebration of the vibrant food and dining cultures within L.A.'s Eastside communities will feature unlimited tastings from over 35 local food and beverage vendors—including FrankieLucy Bakeshop, Sweetfin Poke and Mh Zh—as well as cooking demonstrations, discussion panels, live music and a VIP area with perks and prizes. Event is 21+. 4-7 p.m.; advance VIP hour 3-4 p.m.. $50-$105. Mack Sennett Studios, 1215 Bates Ave., L.A. eastsidefoodfest.com
'Head of Passes'
Through Oct. 22. This moving new drama—a contemporary parable inspired by the Book of Job—from playwright Tarell Alvin McCraney stars Tony winner Phylicia Rashad. Mark Taper Forum, 135 N. Grand Ave., downtown, 213.628.2772. centertheatregroup.org
Lit Crawl L.A.
Oct. 25. Fifth annual walkable event for book lovers finds 36+ restaurants, bars, galleries and theaters in North Hollywood playing host to over 40 literary happenings. Dine, explore the area and stroll while enjoying readings and performances. Check website for schedule. Free. NoHo Arts District, anchored by Lankershim and Magnolia boulevards, North Hollywood. litcrawlla.org
Contemporary Crafts Market
Oct. 27-29. It's never too early to start your holiday shopping in Southern California. Find hand-crafted furnishings, ceramics, jewelry, metalwork, textiles, blown glass and more at this seasonal market that celebrates local, fine craft. F-Sa 10 a.m.-6 p.m., Su 10 a.m.-5 p.m. $8. Pasadena Convention Center, 300 East Green St., Pasadena. craftsource.org
Front Porch Cinema
Through Oct. 27. Unwind on Santa Monica Pier over films, food, drinks and more every Friday night this fall. The event kicks off this weekend with a screening of La La Land, followed by the Princess Bride (Oct. 6), Hidden Figures (Oct. 13), Beauty and the Beast (Oct. 20) and Rogue Element (Oct. 27). Music 6 p.m., film 7:30. p.m. Santa Monica Pier, Santa Monica. santamonicapier.org
La Belle et la Bête
Oct. 28-29, 31. See the 1946 classic, set to a live operatic soundtrack at the Theatre at Ace Hotel. A "Beastly Ball" follows the October 28 screening. 933 S Broadway, downtown, 213.235.9614. theatre.acehotel.com
Oktoberfest
Through Oct. 28. You'll find L.A.'s oldest (since 1968) and largest Oktoberfest at Torrance's Alpine Village. The German marketplace provides traditional Bavarian fun including oompah bands, dancing, traditional food and beers brewed by Warsteiner. F-Sa 21+, Su all ages. F 6 p.m.-midnight; Sa 5 p.m.-midnight; Su 1-6 p.m. $10-$75; designated-driver tickets $5-$20; under 13 free. 833 W. Torrance Blvd., Torrance, 310.327.4384. alpinevillagecenter.com
Halloween Carnaval
Oct. 31. Billed as the largest Halloween street party in the world, the West Hollywood Halloween Carnaval sees 500,000 wildly dressed revelers turn out for its costume party, which features live entertainment, photo stations and food vendors. 800.368.6020. westhollywoodhalloween.com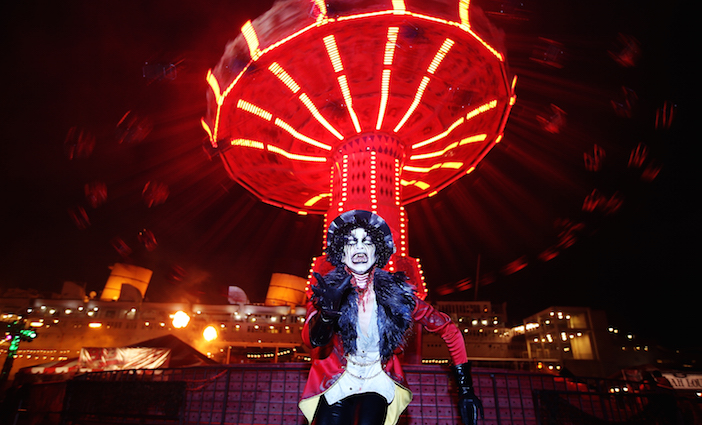 Dark Harbor at Queen Mary
Through Nov. 1. SoCal's most haunted Halloween event returns this fall with more nights, monsters and mazes than ever before. Additions for 2017 include an all-new Feast maze, Ice Bar Experience and the Chef's Feast Experience. Visit website for ticketing options. 1126 Queens Hwy., Long Beach. queenmary.com
SPONSORED
City Highlights Tour at Skyspace LA
Ongoing. Skyspace now offers a complimentary City Highlights tour with every general admission ticket. Fall in love with L.A. by learning more about the city's history, pop culture, art, film and architecture. Daily tours last 35-40 minutes and depart on the hour beginning at 11 a.m. from the north-facing side of the 69th floor. 633 West Fifth St. #840, downtown, 213.894.9000. Tickets
Halloween Horror Nights
Ongoing. Immerse yourself in a living, breathing, three-dimensional world of terror at Universal Studios. This year's edition features a new Jabbawockeez live show, three new scare zones and eight terrifying experiences based on popular films and TV shows such as Stanely Kubrick's The Shining and FX's American Horror Story: Roanoke. See website for hours and ticket options. 100 Universal City Plaza, Universal City, 800.864.8377. halloweenhorrornights.com
'Hamilton'
Ongoing. The national tour of the Broadway hit brings its brilliant raps about Founding Father Alexander Hamilton (played by Michael Luwoye) to the Pantages stage. Hollywood Pantages Theatre, 6233 Hollywood Blvd., Hollywood, 323.468.1770. hollywoodpantages.com
Los Angeles Haunted Hayride
Ongoing. The annual event returns to the Old Zoo at Griffith Park with a singular, terrifying theme: clown. 4730 Crystal Springs Ave., Griffith Park, L.A., 310.993.8289. losangeleshauntedhayride.com
Pacific Standard Time: LA/LA (PST: LA/LA) at Getty Center
Ongoing. Leading PST: LA/LA, the Getty Center hosts five associated exhibitions including The Metropolis in Latin America, 1830-1930, which traces the transformation of six capital cities (Buenos Aires, Havana, Lima, Mexico City, Rio de Janeiro and Santiago de Chile) through prints, plans and photographs. Also notable: Photography in Argentina, 1850–2010: Contradiction and Continuity and Golden Kingdoms: Luxury and Legacy in the Ancient Americas—a show of more than 300 rarely or never before-seen luxury and gold works from over 50 international lenders. Complementing the latter two is a one-day family festival featuring a make-your-own golden pre-Columbian treasures workshop and Argentine tango fun (Oct. 21, 10 a.m.–6 p.m.). Free. For more information about PST: LA/ LA, visit pacificstandardtime.org
PST: LA/LA at LACMA
Ongoing. The largest art museum in the western United States, LACMA scored the first major retrospective of one of the most influential Los Angeles Chicano artists of the 1970s. Playing With Fire: Paintings by Carlos Almaraz, another PST: LA/LA participant, enchants with its exuberant display of color and impressionist style. Also, Found in Translation: Design in California and Mexico, 1915–1985 shows the modern and anti-modern design movements of the 20th century through a compilation of architectural drawings, photographs and films, as well as furniture, ceramics, metalwork and murals. Separate from, but complementary to PST: LA/LA, is film director Alejandro G. Iñárritu's installation Carne y Arena (Virtually Present, Physically Invisible), which explores the difficult journey of Latin American immigrants and refugees. The immersive 6.5-minute virtual-reality experience is a harrowing walk in a migrant's shoes. Advance tickets sold out; limited same-day tickets, $30 plus regular admission. 5905 Wilshire Blvd., L.A. lacma.org
PST: LA/LA at ICA LA
Ongoing. The Santa Monica Museum of Art has a new name, location and identity: Meet the Institute of Contemporary Art, Los Angeles (ICA LA), housed in a renovated industrial building downtown. Part of PST : LA/LA, the museum's inaugural exhibition, Martín Ramírez: His Life in Pictures, Another Interpretation, is the first solo presentation of this self-taught artist in Southern California. After moving to California from Mexico and being diagnosed with schizophrenia, Ramírez was confined to psychiatric hospitals, where he created a unique style of art defined by concentric lines, undulating patterns and surreal topography. See 50 of his works, plus a monumental 18-foot scroll comprising a glossary of his singular imagery, on view for the first time. And on ICA LA's courtyard wall: L.A.-based artist Sarah Cain's Now I'm Going to Tell You Everything, a temporary 800-square-foot color explosion that takes its title from a poem written for the artist by celebrated poet Bernadette Mayer. Free. 1717 E. 7th St., downtown, 310.284.8100. theicala.org
Yayoi Kusama: Infinity Mirrors photo by Cathy Carver. CDMX photo by Bógar Adame Mendoza. James Beard Foundation Taste America photo by Marc Fiorito / Gamma Nine. Festival of Disruption photo courtesy of David Lynch Foundation.