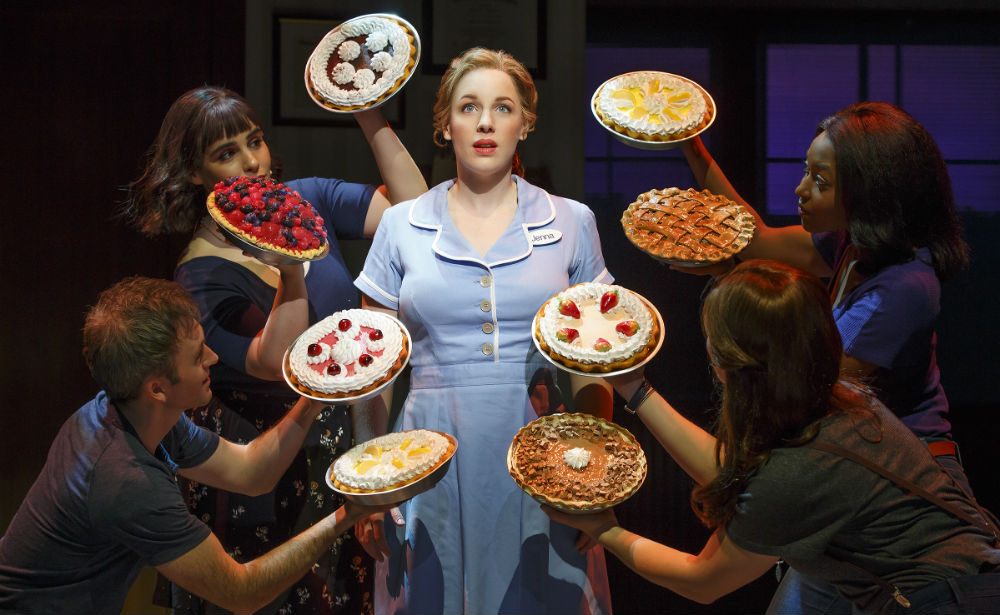 This month, L.A. is overflowing with movie nights, outdoor festivals, award-winning performances and more. See our list of 30+ top Los Angeles things to do in August.
Edited by William Yelles
International Surf Festival
Aug. 1-5. This summer festival, now in its 56th year, celebrates the South Bay beach cities and includes three signature events: the Judge Taplin Lifeguard Medley Relay, the Dwight Crum Pier-to-Pier Swim and the Charley Saikley 6-Man Volleyball Tournament, as well as surfing contests, a beach run and youth events. This year's host city is Redondo Beach. Check website for schedule, event locations and registration fees. surffestival.org
Rooftop Cinema Club
Aug. 1-31. The U.K.'s "Number One Outdoor Cinema Series" screens acclaimed films, including recent hits and classics, on the rooftops of LEVEL in downtown L.A. and the private, members-only NeueHouse in Hollywood. Enjoy food and drinks while you take in views and watch flicks. See website for a full schedule and start times. Ages 18+; select screenings 21+. $17-$25. 888 S. Olive St., downtown; 6121 Sunset Blvd., L.A. rooftopcinemaclub.com/los-angeles
American Contemporary Ballet
Aug. 2-5, 9-12. Artistic director Lincoln Jones' American Contemporary Ballet, an L.A.-based dance company known for its original contemporary classical ballets, performs two starkly different pieces this month. Candide Overture pays tribute to Leonard Bernstein while Transfigured Night delves into the haunting world of two lovers, with music by Arnold Schoenberg. ACB always performs to live classical music, and shows take place on the 32nd floor of the Bloc, downtown. Audiences sit at stage level, where they enjoy both an intimate view of the ballet and 360-degree views of the city. See website for show times and ticket prices. 700 S. Flower St., L.A., 213.878.9020. acbdances.com
"Outlaw"
Aug. 2-24. Former Hells Angels leader George Christie's one-man, autobiographical show explores his rise to become one of the most controversial leaders of the world's most notorious biker organizations before walking away after 30 years to become a writer and family man. $25. See website for show times. Whitefire Theatre, 13500 Ventura Blvd., Sherman Oaks, 213.713.9149. Tickets
"Waitress"
Aug. 2-26. Based on the Keri Russell-starring 2007 film of the same name, this musical about waitress and expert pie maker Jenna boasts an all-female creative team and original music and lyrics by six-time Grammy nominee Sara Bareilles. See website for show times and ticket prices. Hollywood Pantages Theatre, 6233 Hollywood Blvd., Hollywood, 323.468.1770. hollywoodpantages.com
Brew at the L.A. Zoo
Aug. 3. Beer tasting from 40+ breweries is complemented with pub-style grub (available for purchase) and a rare after-hours visit to animal habitats, pop-up zookeeper talks, and close-up animal experiences. Entertainment includes tribute bands, DJs and dancing. 21+. 7-11 p.m. See website for ticket prices. 5333 Zoo Drive, L.A., 323.644.4200. lazoo.org
Grand Performances
Aug. 3-4, 10-12, 17-18. This free, outdoor summer concert series spotlights global performing arts with a lineup of quality music, dance, theater and more in downtown L.A. California Plaza, 300 & 350 S. Grand Ave., downtown. grandperformances.org
Downtown Burbank Car Classic
Aug. 4. This seventh-annual event turns Burbank's downtown area into a pedestrian-friendly concourse showcasing top celebrity vehicles, hundreds of classic cars and automotive-related vendors. Find vehicles from Vehicle Effects, the Television Motion Picture Car Club, Hollywood Hot Rods, Unique Twist and more. 3-9 p.m. Free. San Fernando Boulevard from Magnolia Boulevard to Angeleno Avenue, Burbank, 818.238.5180. dtnbur.com
Pasadena Pops + The Beatles
Aug 4. The Pasadena Pops celebrates the best of The Beatles with a special tribute to the 50th anniversary of the White Album. Gates open at 5:30 pm for picnicking. Guests are welcome to bring their own food and drink or visit one of the many onsite gourmet food vendors. 7:30 p.m. $25+. Los Angeles County Arboretum, 301 N. Baldwin Ave., Arcadia, 626.793.7172. Tickets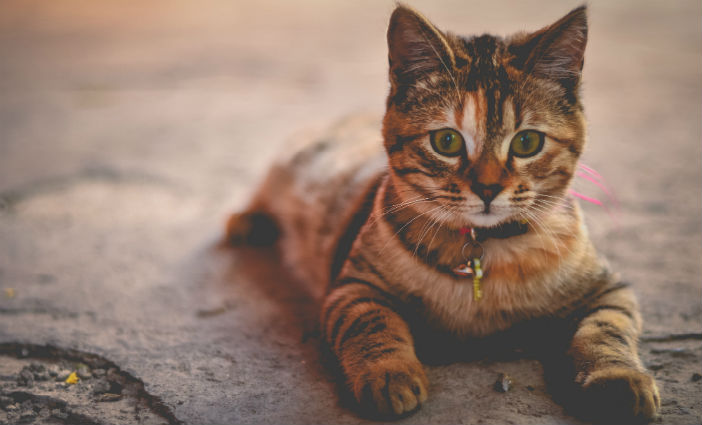 CatCon 2018
Aug. 4-5. CatCon is the biggest cat-centric, pop culture experience in the world showcasing top feline merchandise, along with seminars, workshops, chances to meet celebrity cats of Instagram and more. Sa 9 a.m.-5 p.m.; Su 10 a.m.-5 p.m. $15+. Pasadena Convention Center, 300 E. Green St., Pasadena, Tickets
Dine LBC Long Beach Restaurant Week
Aug. 4-12. Held annually, Dine LBC features value-oriented two- or three-course menus from dozens of Long Beach's best restaurants throughout the city as well as special chef-driven pop-up events. See website for participating venues and times. dinelbc.com
Eat/See/Hear
Aug. 4, 11, 18, 24-25. The traveling outdoor film and music series, presented by Showtime, boasts the largest outdoor inflatable screen on the West Coast, as well as food trucks and live music. Venues include Centennial Square at Pasadena City Hall and the Autry Museum in Griffith Park. See website for a full schedule. Doors 5:30 p.m.; band 7 p.m.; movie 8:30 p.m. $8-$21, under 5 free. 213.267.4393. eatseehear.com
Street Food Cinema
Aug. 4, 11, 18, 25. The outdoor summer film series hosts screenings every Saturday night at various locations throughout L.A. Venues include Pan Pacific Park and Will Rogers State Historic Park. Features live music and food from the city's top trucks. See website for a full schedule. Door time varies; band 6:30 p.m.; movie 8:30 p.m. $6-$22, under 6 free. 323.254.5068. streetfoodcinema.com
Subaru Summer Jazz Nights
Aug. 7. Hollywood & Highland's summer live-music series concludes this month with a performance by Poncho Sanchez in the central courtyard. Proceeds from Wolfgang Puck Catering refreshments benefit Project Angel Food. 7-9 p.m. Free; wine and cheese $14. 6801 Hollywood Blvd., Hollywood, 323.467.6412. hollywoodandhighland.com
"Star Wars: A New Hope" in Concert
Aug. 7, 10. For the first time on the West Coast, John Williams' iconic score will be performed live-to-picture as George Lucas' film plays in high definition on the Bowl's giant screen. 8 p.m. See website for ticket prices. Hollywood Bowl, 2301 N. Highland Ave., Hollywood, 323.850.2000. hollywoodbowl.com
"The Pink Panther" in Concert
Aug. 8. Peter Sellars, as Inspector Clouseau, stars in the original The Pink Panther. Clouseau's bumbling, comedic adventure plays on the big screen accompanied by the jazzed-up sounds of the Hollywood Bowl Orchestra. 8 p.m. See website for ticket prices. Hollywood Bowl, 2301 N. Highland Ave., Hollywood, 323.850.2000. hollywoodbowl.com
"Star Wars: The Empire Strikes Back" in Concert
Aug. 9, 11. The Hollywood Bowl presents the iconic movie on the big screen while the orchestra performs John Williams' legendary score live. 8 p.m. See website for ticket prices. Hollywood Bowl, 2301 N. Highland Ave., Hollywood, 323.850.2000. hollywoodbowl.com
A Downtown HoeDown
Aug. 11. California country and Texas twang meet up in downtown L.A.'s Arts District for live music, food, vintage Western clothing vendors, family-friendly activities and classic country DJ. Noon-10 p.m. $10+. Pearl's BBQ, 2143 Violet St., L.A. Tickets
Angel City Brewery Avocado Fest
Aug 11-12. Angel City Brewery's beloved Avocado Ale returns for the brewery's sixth annual Avocado Fest featuring food, beer and a live performance from hip-hop artist Mac Lethal. 11 a.m.-8 p.m. 216 Alameda St., L.A., 213.622.1261. angelcitybrewery.com
Cinespia
Aug. 11, 18, 25-26. Watch films projected on a mausoleum wall during this popular Amazon Studios-sponsored film series at Hollywood Forever Cemetery. Also on hand are pre-movie DJs and themed photo booths. This month's lineup includes Cinespia's 8th Annual Slumber Party with a triple feature of witch classics The Craft, Practical Magic and The Witches of Eastwick. See website for full schedule and start times. $16-$29. Parking $12-$20. 6000 Santa Monica Blvd., L.A., 877.435.9849. cinespia.org
Randy Newman
Aug. 12. L.A.'s own Randy Newman celebrates his half-century-spanning career with his own band and the Hollywood Bowl Orchestra. Newman is set to perform selections from each of his 11 studio albums. 7:30 p.m. See website for ticket prices. Hollywood Bowl, 2301 N. Highland Ave., Hollywood, 323.850.2000. hollywoodbowl.com
"Man of La Mancha"
Opens Aug. 16. A Noise Within presents the classic prison-set story-within-a-story of Don Quixote's musical misadventures. See website for show times and ticket prices. 3352 E Foothill Blvd, Pasadena, 626.356.3100. anoisewithin.org
Echo Park Rising
Aug. 16-19. This all-ages music festival—now in its eighth year—focuses on the music, creativity, diversity and small businesses of Echo Park. Enjoy music on multiple stages and activities throughout the weekend. Check website for lineup and set times. Th 7 p.m.; F-Sa 3 p.m.; Su noon. Free. Stages located on the main routes of Sunset and Glendale boulevards, Alvarado Street and Echo Park Avenue, L.A. epr.la
Natsumatsuri Family Festival
Aug. 18 The Japanese American National Museum's annual summer celebration features musical performances, crafts including origami, taiko drumming lessons, plus free food samples. 11 a.m.-5 p.m. 100 N. Central Ave., L.A., 213.625.0414. janm.org
Taste of Brews
Aug. 18. The eighth annual craft-beer festival offers unlimited tastes of dozens of microbrews and hard ciders from breweries like the Dudes' Brewing Company and Lagunitas Brewing Company—along with food from SoCal's premier mobile restaurants—at an oceanfront venue. Noon-5 p.m. (alcohol service ends at 4 p.m.). Advance purchase $25.50–$40. Shoreline Aquatic Park, 200 Aquarium Way, Long Beach, 714.375.1132. tasteofbrews.com
Pasadena Rooftop Cinema
Aug. 18, 25. Enjoy movies on the big screen along with family-friendly activities, music and more courtesy of the South Lake Avenue Business Association. This year kicks off with Jurassic Park (Aug. 18) followed by Star Wars: The Force Awakens (Aug. 25). 6-11 p.m. See website for exact locations and seating options. southlakeavenue.org
Prohibition Jazz Night
Aug. 19. The Wiltern is bringing back its hit Swingin' Summer Series featuring the 10-piece jazz band Lizzy & the Triggermen. There will be swing dance lessons before the show for those who want to learn. 8:30 p.m. $10-$45. 3790 Wilshire Blvd., L.A., 213.388.1400. Tickets
Wildlife Exhibit
Opens Aug. 19. Natural History Museum of Los Angeles County presents Wildlife Photographer of the Year, celebrating 99 award-winning photographs that reflect Planet Earth's diversity while promoting conservation. Daily 9:30 a.m.-5 p.m. $7-$15. 900 Exposition Blvd., L.A., 213.763.3466. nhm.org
"Ain't Too Proud—The Life and Times of the Temptations"
Opens Aug. 21. This new musical about the Temptations—the band behind hits like "My Girl" and "Just My Imagination" that was discovered on the streets of Detroit by Berry Gordy—plays L.A. before heading to Broadway. See website for ticket prices and show times. Ahmanson Theatre, 135 N. Grand Ave., downtown, 213.628.2772. centertheatregroup.org
Los Angeles Food & Wine Festival
Aug. 22-26. This epicurean event showcases the finest in food and drink culture throughout Los Angeles, as well as culinary personalities from throughout the nation. Previous years' events offered tastings, cooking demonstrations, special events across L.A. and more. See website for this year's schedule, locations and ticket information. 855.433.5239. lafw.com
Chinatown Summer Nights
Aug. 25. Chinatown businesses and eateries throw a street party with live music, food trucks, cultural and cooking demonstrations and more. 5 p.m.-midnight. See website for event and performance schedules. 900 block of N. Broadway, L.A. chinatownsummernights.org
Rodriguez
Aug. 25. Rodriguez—the anti-apartheid folk singer who shot to fame thanks to the Academy Award-winning documentary Searching for Sugar Man—brings his unique talents to the Luckman Fine Arts Complex stage at Cal State LA. 8 p.m. $60-$80. 5151 State University Dr., L.A., 323.343.6600. Tickets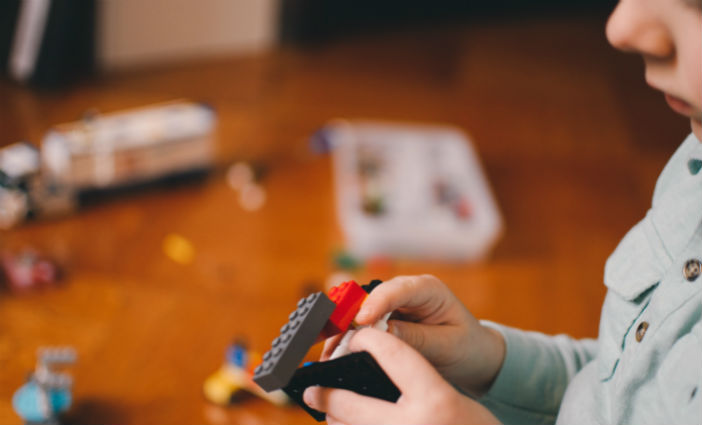 Brick Fest Live LEGO® Fan Experience
Aug. 25-26. LEGO® lovers can enjoy hands-on attractions and activities including building and racing derby cars, contributing their talents to a world-record-sized mosaic and more. $19-$39.50. 10 a.m.-5 p.m. Pasadena Convention Center, 300 E. Green St., Pasadena. Tickets
"Carmina Burana"
Aug. 28, 30. Carl Orff's choral masterwork tops a program that begins with pianist Emanuel Ax playing Beethoven's "Choral Fantasy" concerto. Bramwell Tovey conducts the Los Angeles Philharmonic, Los Angeles Master Chorale and Los Angeles Children's CHorus. 8 p.m. Hollywood Bowl, 2301 N. Highland Ave., Hollywood, 323.850.2000. hollywoodbowl.com
"Sweat"
Opens Aug. 29. Lynn Nottage's new play, which won the 2017 Pulitzer Prize for Drama, follows a group of co-workers in Reading, Pennsylvania, who find themselves pitted against each other in order to stay afloat. See website for ticket prices and show times. Mark Taper Forum, 135 N. Grand Ave., downtown, 213.628.2772. centertheatregroup.org
L.A. County Fair
Opens Aug. 31. Cheer on a racing pig, learn about farming, ride a Ferris wheel, attend a concert (headliners include the Beach Boys and Joan Jett & the Blackhearts) and dine on deep-fried food at this year's Route 66-themed fair. W noon-10 p.m.; Th noon-11 p.m.; F noon-midnight; Sa 10 a.m.-midnight; Su 10 a.m.-10 p.m.. $8-$20, under 6 free; parking $15-$30. Fairplex, 1101 W. McKinley Ave., Pomona, 909.623.3111. lacountyfair.com
The Taste
Opens Aug. 31. During the Los Angeles Times' annual food and wine fest, dozens of handpicked local restaurants come together for three evenings of amazing food, wine, spirits and chef experiences, plus unique culinary pop-ups and collaborations, over Labor Day weekend. Check website for schedule. 21+. 7:30-10:30 p.m.. $95-$165. Paramount Pictures Studios Backlot, 783 N. Van Ness Ave., L.A.. latimes.com
"Waitress" photo ©Joan Marcus 2016. CatCon photo by Luis Mezquita/Unsplash. Echo Park Rising photo by Zane Roessell. LEGO© photo by Kelly Sikkima/Unsplash.
[et_bloom_inline optin_id=optin_11]