Celebrate the Season at the West 3rd Street Holiday Party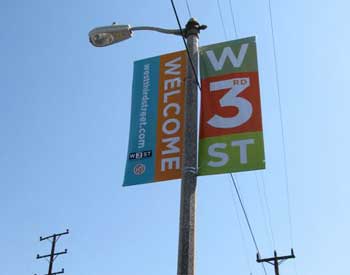 Tucked between West Hollywood and Beverly Hills, the West 3rd Street shopping and dining district celebrates the holidays in Los Angeles with their annual festive fete. When it comes to shopping a deals, this event is one of the hottest sales events going on in LA this season!
By Christina Xenos
Put a dent in your holidays shopping and enjoy seasonal festivities at the annual West 3rd Street Holiday Party. Find in-store celebrations, discounts, music, holiday treats and more on the stretch of West 3rd St. between La Cienega Blvd. and Fairfax Ave. on Dec. 12, from 6-9 p.m.
While you explore the strip, make sure to pick up a bingo-style sheet from the West 3rd Street Business Association. Every time you enter a store or restaurant, you'll get a stamp and a raffle ticket which automatically enters you to win the grand prize that is worth well over $5,000.
Over 60 West 3rd Street stores and restaurants are participating. Check out a few of the holiday party in-store specials: