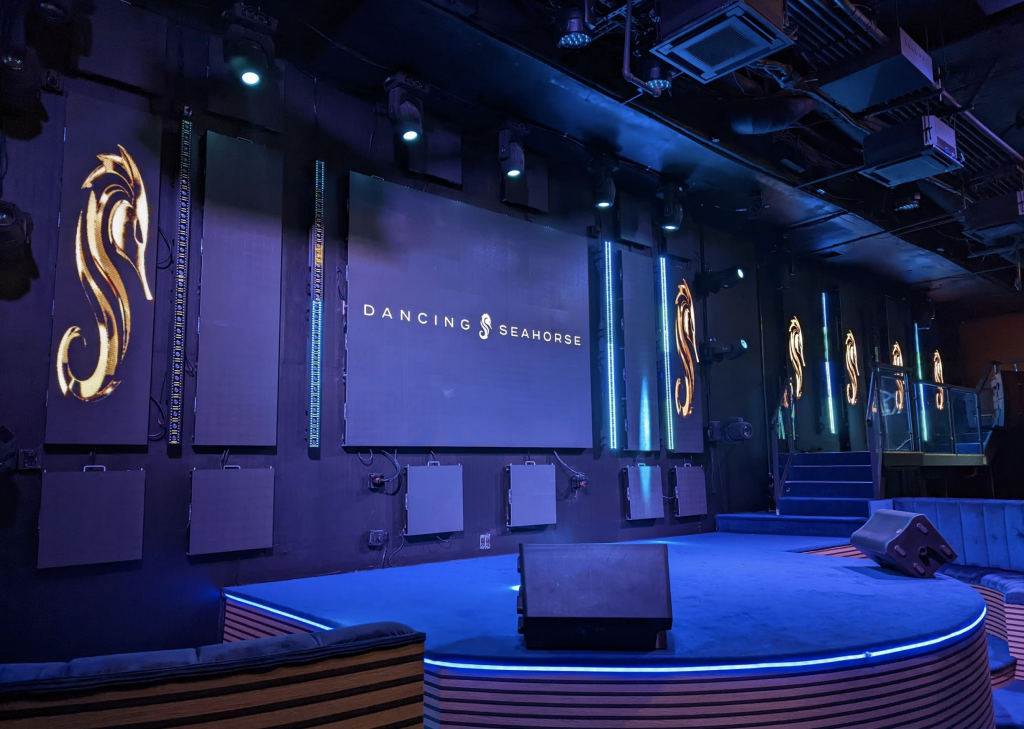 The Future of Music and Entertainment
Los Angeles recently just opened a new exclusive club emphasizing on the new Web 3.0 business model. The Dancing Seahorse showcases a lot of potential in what the digital space holds for the music industry and how everyone can be part of this futuristic venture. To showcase their grand opening, they had platinum-certified artist Polo G to perform on their new stage. He rapped his latest hits, giving guests an experience that isn't going to be the first, but one of the many features that Dancing Seahorse has to offer. The club even offered official minting of their very own premium NFT collection, giving fans an exclusive access to any music experience that Dancing Seahorse is a part of.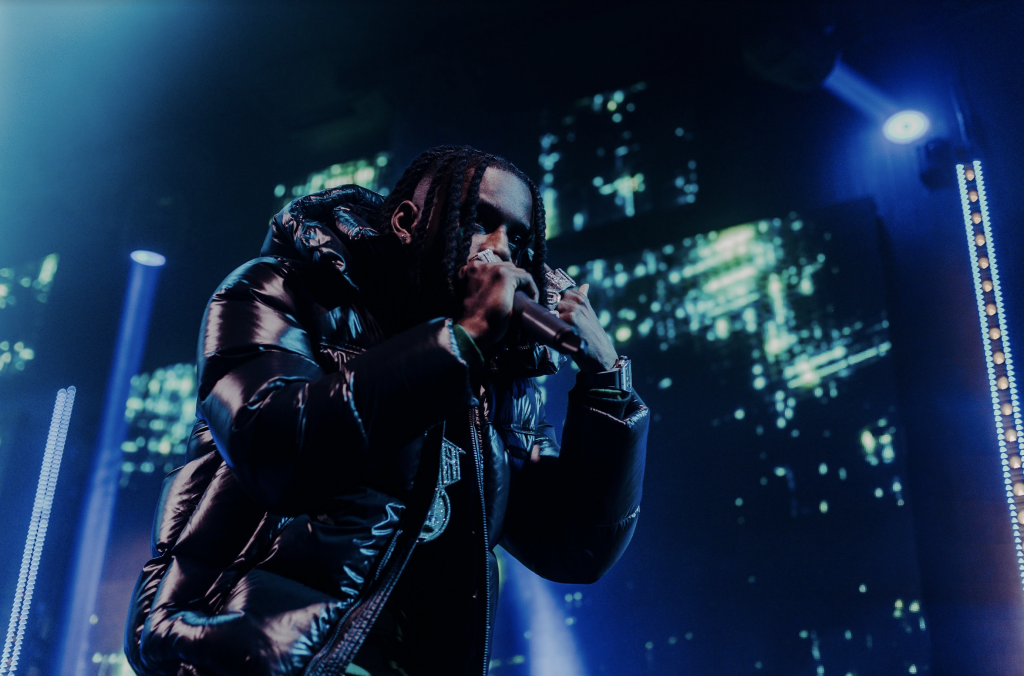 What makes Dancing Seahorse so unique is that it gives the fans control with how they interact with artists, such as members receive access to VIP activations at any concert of their choice or maybe even having the chance to have behind-the-scene access to their favorite artist. Also the NFT holder will gain access to the Dancing Seahorse Club and will gain lifetime VIP access to more exclusive artist performances and events. The potentials are limitless when it comes to expanding within the new WEB 3.0 and Dancing Seahorse is all for it.
As we toured around the club, we saw many unique features like their upstairs sector where they have several huge screens for people to do live crypto business with others. They even had a room where a computer was all set up for members to use for their own personal business. Everything you saw around the club was to get people excited working in the new WEB 3.0 space and it felt futuristic with their beautifully designed rooms.
Another key feature about the club is that it has a professional recording studio, where musicians can mix, master and even have a small promo video created for them. Dancing Seahorse is a club emphasized on the music industry, so the most important feature that they getting up-and-coming artists to come together and collaborate on pushing music ideas to the next level, ideally for the new WEB 3.0.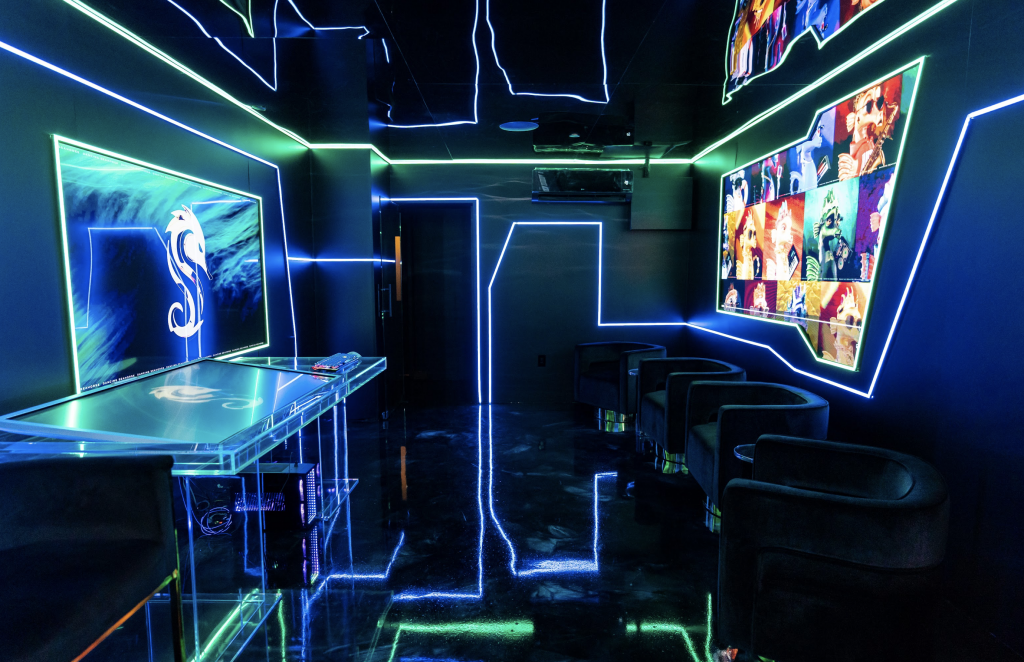 Once we finished our tour, we had a chance to interview the CEO of the North America region, Alex Nahai. He gave us a full scope of what Dancing Seahorse is capable of and how they are all about promoting creators to the new digital age.
Here is some of the questions that we asked Alex about the Dancing Seahorse.
So what gave you the inspiration to start the Dancing Seahorse Club in Los Angeles?
"This then used to be a venue called Sabotage L.A., which was the venue that we used to book live streaming
shows for our sister company, Stream Live, that started during the pandemic. This was a very intimate space that had an opportunity to connect with fans alike. As you can see it has a capacity to only hold 200 people, and so we were booking artists in here like Rick Ross, Tate McRae, Bella Thorne, Iggy Azalea. We wanted to provide fans an experience that they wouldn't really get anywhere else. And that was kind of the genesis behind on what if we started an NFT that creates a membership club where we can do this on a regular basis. Not just in our venue, but at venues around the world."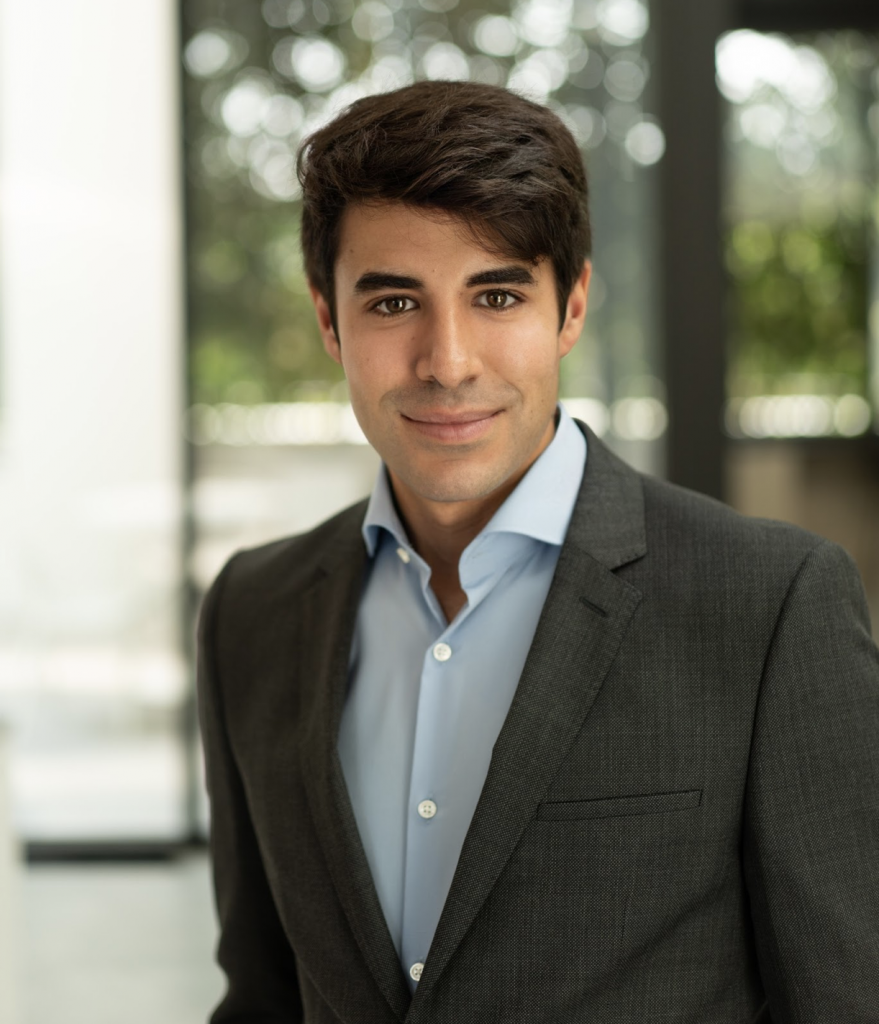 Why did you choose the music industry?
"I mean, I started I started playing in bands when I was a teenager, like just like anybody else, and I started producing records, actually. From there I noticed that I had some business acumen and I started making some, some deals within the music business. So I worked for companies during college like Interscope and Atlantic. It made me interested in the record business and in the agency business. That really is where my love for industry started to grow."
What is behind the vision of Dancing Seahorse?
"You know, we feel like Web 3.0 doesn't really have its own destination in Los Angeles and that's what we want to be. We're going to have this venue open during the day as well, so that people who are into Web 3.0 can come and be members to network with like minded people. There's already such a cross-section between Web 3.0 and music and actually between Web 3.0 and any kind of like art intellectual property. So we'd like this to be a space
where people can come network and be part of something bigger."
More Information for the Dancing Seahorse Club
If you want to find out more about the exclusive interview we had with Alex, go check out our video with him at SoCal Pulse in our brand new Youtube channel Click Link
Check out: Website and Instagram of Dancing Seahorse
Address: 7046 Hollywood Blvd, Los Angeles, CA 90028
Hours: Monday – Wednesday, Friday, 8 a.m. – 6 p.m. Thursday, 8 a.m. – 10:30 p.m.
Pictures courtesy of IDC Los Angeles and Dancing Seahorse.