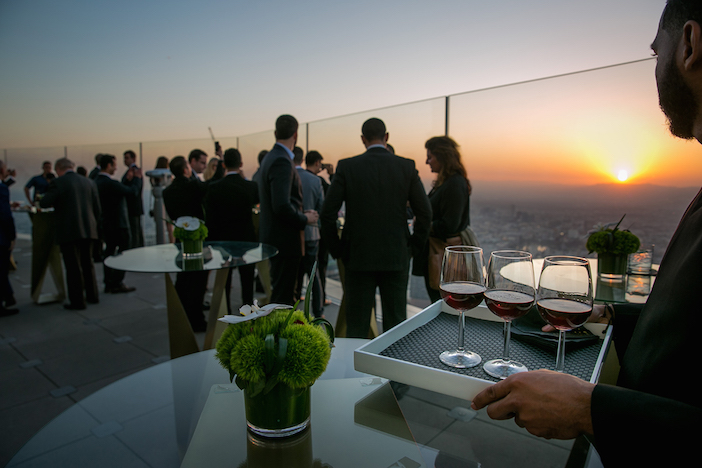 Perched nearly 1,000 feet above downtown Los Angeles, OUE Skyspace LA features unobstructed 360-degree views that will leave your guests in awe; from the Hollywood Sign to the California coastline, Skyspace LA is unmatched in elegance, ambiance, and exclusivity.
Take in the modern white stone and gold accented interior as you curate an array of custom events, from corporate receptions and networking events to intimate weddings or photo shoots. With the help of the in-house events team guiding you through the complete planning process, including recommendations of preferred catering, rentals, florals and entertainment vendors, uncompromising service is the foundation of an unforgettable event at Skyspace LA.
Tailored packages allow guests to experience the attraction in its entirety, including the thrill of riding the Skyslide or enjoying the views from the two outside observation decks. Take in the full grandeur of Skyspace and experience the city in a whole new light.
Event Space Amenities
360-degree views
Skyslide
Projectors, microphones and DJ-ready sound system
Event branding, utilizing the monitors and green screen capabilities
Catering prep area
One full-service bar with in-house ice machine
Hollywood and Skyslide terraces
Valet parking
OUE Skyspace LA, 633 West Fifth St. #840, downtown, 213.894.9000. Learn More