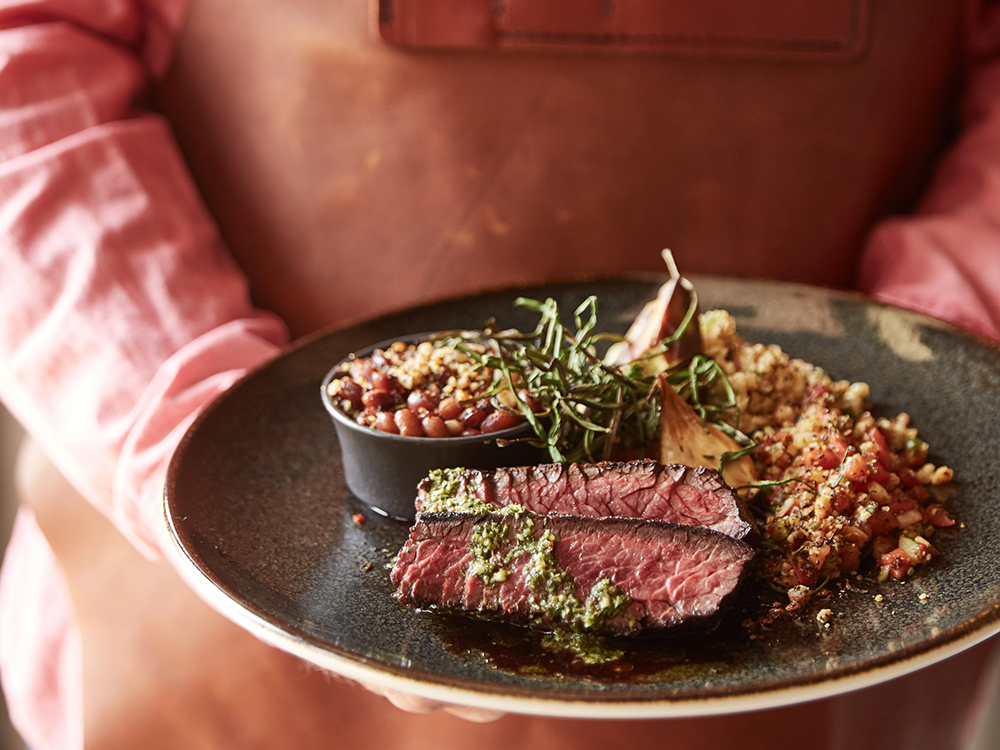 L.A. Food News
Alan and Heidi Jackson unveil Bull & Butterfly, a contemporary Cal-Baja steakhouse at the Runway shopping-dining center in Playa Vista. Ben Ford, known for Ford's Filling Station, conceived the menu; chef Robbie Nowlin, previously of Otium downtown, executes it. The dishes celebrate the region's ranching roots from Paso Robles to the Guadalupe Valley with ember-cooking, spit-roasting and charcoal-broiling. Among those: ember-roasted sweet potato with mole verde, lime crèma and Oaxacan peanuts; spit-roasted chicken with sweet lemon, fennel and lentil-bread salad; and asada-style cap of ribeye. Dining is on a plant-adorned patio with string-light gazebos.
12746 Jefferson Blvd., #2200, Playa Vista, 213.267.2900. bullandbutterfly.com
Photo by Victoria Pearson.