Tickle Your Sweet Tooth At Sugarfina In Beverly Hills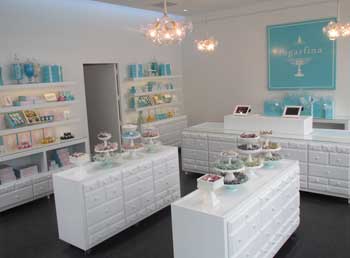 Beverly Hills' lineup of exclusive shopping welcomes new candy boutique Sugarfina. This just may be the sweetest and tastiest fresh destination in Los Angeles this holiday season!
Indulge your sweet tooth with more than 140 candies from around the world at the new Sugarfina candy boutique in Beverly Hills. The massive curated sweet selection also includes more than 50 candies never before sold in the U.S. Indulge in exclusive confections like Champagne Bears from Germany that are made with real Champagne and Blood Orange Fruttini that are imported from Italy.
In addition to indulging in Sugarfina's exclusive selection, you can build your own Candy Bento Box, design custom favors and gifts at the Candy Concierge, shop from a selection of "top shelf" and "taste of Beverly Hills" candies, and sample a delicious assortment of candy tastings rotating daily. 9495 S. Santa Monica Blvd., Beverly Hills, 1.855.SUGARFINA. sugarfina.com