Sip Slick Cocktails at Invention in Downtown Los Angeles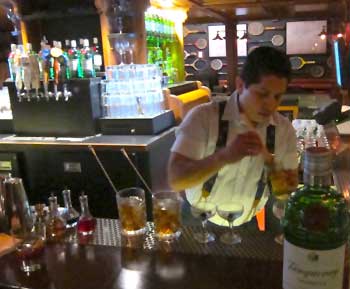 The new swanky members-only bar inside the Los Angeles Athletic Club offers cocktails by master mixologists Aidan Demarest and Marcos Tello, in a classic loungy ambiance by designer Tracy Beckmann.
By Christina Xenos
The Los Angeles Athletic Club has been a driving force downtown since 1880, and for years members of the LAAC imbibed at the formerly unnamed bar on the third floor. But times have changed (for the better) after more than 130 years, and in late May the athletic club finally christened the new space with a name: Invention.
Part of the force behind the reinvention of Invention came from prized mixologists-turned cocktail consultants Aidan Demarest and Marcos Tello who overhauled the cocktail menu. On their search to create the perfect mix of boozy delights, they stumbled across the vintage scribblings of a former LAAC bartender and took note of his potable list; the rest of the offerings are inspired from private club cocktail menus from around the world. The result of all this research materializes in the form of a list of classic drinks like The Last Word, which surfaced in 1937 at the Detroit Athletic Club and is a blend of Goslings black seal run, ginger, lime and soda; and the Fish House Punch, by far the oldest drink on the list, hailing from 1732 from the Schuylkill Fishing Company (Gentleman's Society) and is a combo of Hennessy Cognac, Myers' dark rum, peach liqueur and lemon.
For the look, the LAAC turned to designer Tracy Beckmann. In the space she juxtaposes classic Chesterfield sofas with chandeliers and art walls that feature sports memorabilia paying homage to the spirit of the athletic club.
The drinking den also offers a wine selection, craft beers and bites like medjool dates stuffed with gorgonzola cheese and wrapped with apple wood bacon, deviled eggs and buffalo chicken wings; and larger plates like lump crab cakes, Norwegian-style smoked Atlantic salmon and tuna tartare.
Take a look at what you can expect at Invention: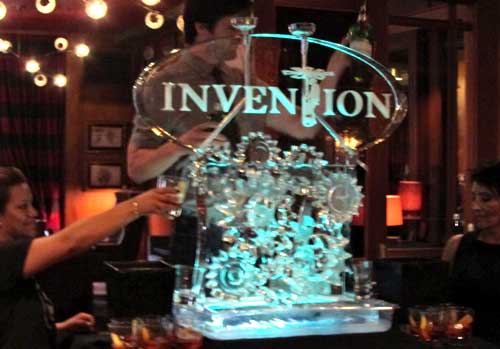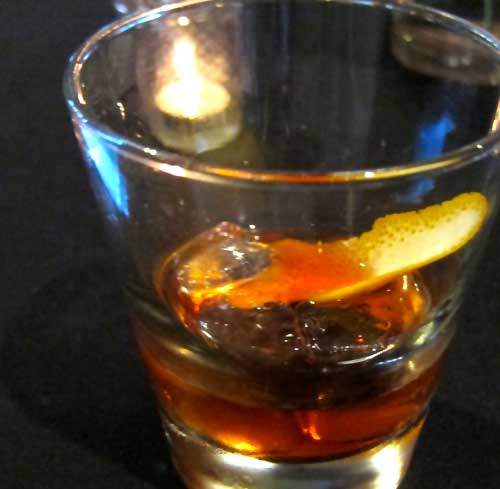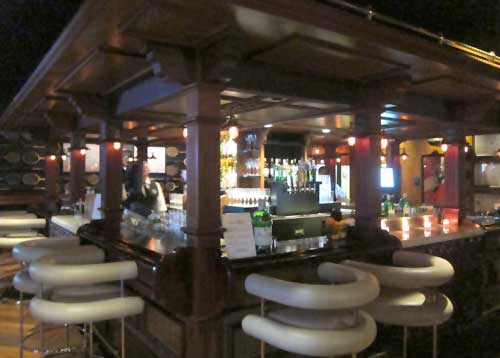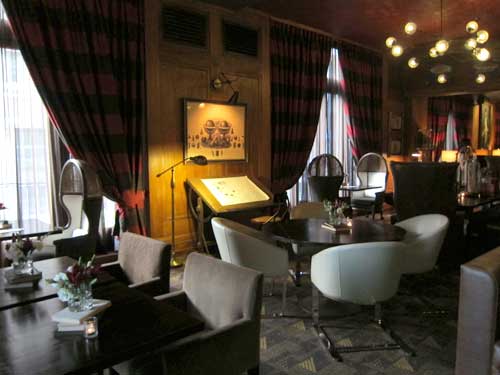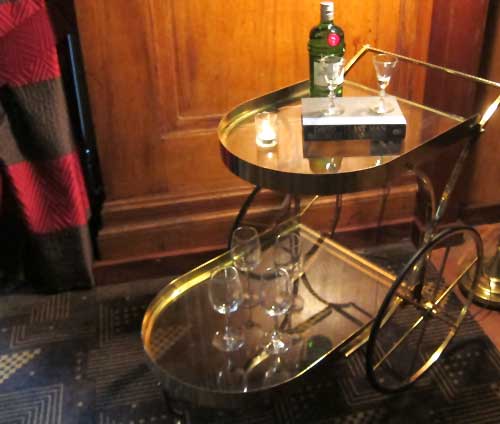 For those who want to stay awhile, the LAAC also operates a full service hotel with 72 rooms on the 10-12 floors of the building. Nine themed rooms range in themed decor from "The Country Club" to "The Yacht Club" to "The Bruin Club" and are available to the general public as well as members. Social memberships are available to gain access to Invention, while full memberships include access to onsite workout and spa facilities, among other perks.
431 W. 7th St., downtown, 213.630.5200. LAAC.com