Alex Kratena Kicks Off His U.S. Cocktail Tour at the Langham Pasadena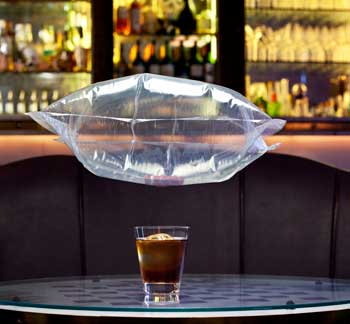 With Los Angeles cocktail culture rising off the charts, it's no wonder that LA's sybaritic sippers regard mixologists as rock stars. Enter Alex Kratena who kicks off his U.S. tour at the Langham, Pasadena on March 25.
By Christina Xenos
Kratena, who has racked up awards in cocktails and spirits the world over, hails from Artesian Bar at the Langham, London. You can find him serving up a signature drink inspired by Pasadena in the Tap Room on March 25-26.
Before he embarked on his maiden voyage to the City of Angeles, Kratena scoured his sources for inspiration that transcended into ingredients for the Social Club, which celebrates the blooming roses of Pasadena and its hot summery climate. What he arrived at was a fragrant potion of vodka, lillet, vetiver, rose water and citrus.
Los Angeles is just Kratena's first stop, leading up to him landing at Tales of the Cocktail in New Orleans in July, where he will be participating and competing. After Los Angeles, Kratena stops at Travelle at The Langham, Chicago (March 27-28) where he will shake up the scene with the Back to the Future, a hot mix of Talisker, port, sherry, citrus, cacao, raspberry that was inspired by the great Chicago fire and the city's amazing spirit—always looking toward the future. From Chicago he'll move onto the Langham, Boston (March 31-April 1), where in London's sister city he'll channel the eclectic flavors into Skylines with Aquavit, fino, citrus and bitters. For his last stop in New York at Measure at Langham Place, Fifth Avenue (April 2-4), Kratena gained inspiration by the famous NYC street artist Lady Pink, the namesake of the cocktail, which is a bold mix of fino, rhubarb, citrus, agave and bitter orange.
If you miss Kratena in person, you have the opportunity to sip on these cocktails in their respective locations until the end of 2014.