Scratch | Bar Brings Daring Dining to La Cienega Blvd.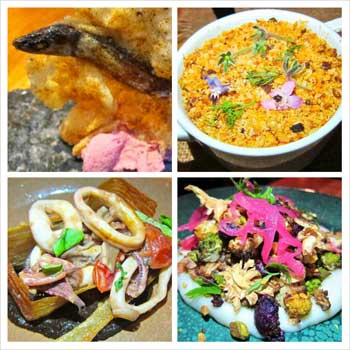 Los Angeles foodies itching for a singularly unique dining experience in LA's exploding culinary scene should add Scratch Bar to their list of must-eats.
Tucked into La Cienega Blvd.'s restaurant row  you will find Scratch | Bar, an intimate dining den where chef Phillip Lee (former sous chef at Hatfield's, among many others) has assembled an impressive cadre of culinary talent from the likes of Cleo and Animal for an impressive new spin on eclectic dining.
Some of the Best Eats in Los Angeles
There are several dishes you won't find anywhere else, like the tasty Puffed Smelt small bite, which looks like an ancient fossil stuck into a healthy dab of Bone Marrow Mustard, or the Trio of Raw Salmon Belly, which is presented in glass tureen of smooth volcanic rocks. After your waiter pours hot water around the edges activating the seaweed beneath, you'll swear you were sitting ocean side for the rest of the appetizer. Other memorable standouts include the Box Full of Squid (edible box of potato), the decadent Potted King Crab, and the flavorful Octopus Pasta with Yokon Gold potato noodles.
The drink menu holds some equally rare treats, from soju champagne cocktails, to colas and ginger brews, of course, made from (and by) Scratch.
The craftsmanship extends beyond the kitchen and into the dining room where furnishings have been custom built by hand, including cozy leather banquettes and woodgrain tabletops. Those who choose to sidle up to the five-seat bar will enjoy a direct view into the kitchen where all the magic happens.   Just off of Wilshire, find the neighborhood on our LA map and combine dinner and drinks with some fun in the hood.
Take a closer look at what's on the menu: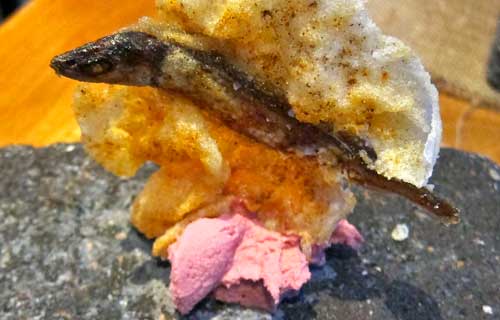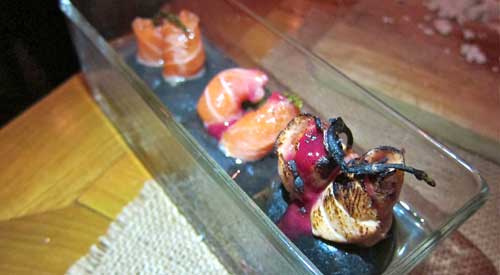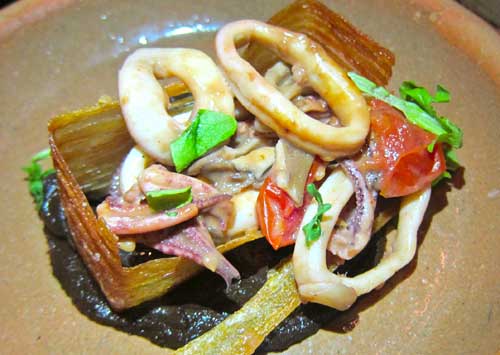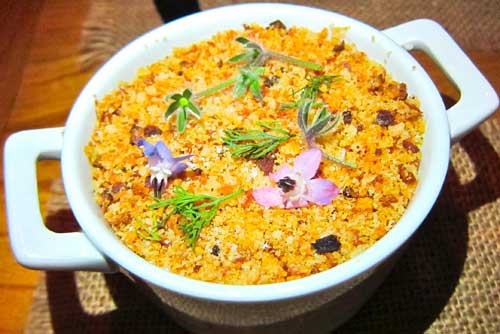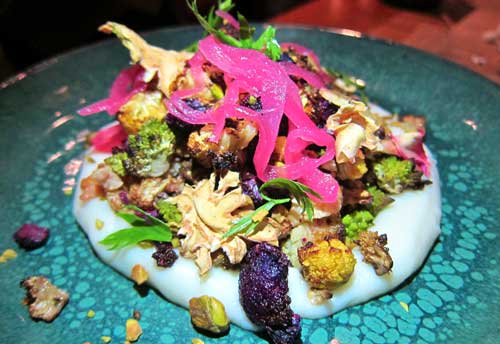 111 N La Cienega Blvd., Beverly Hills, 310.289.8010. scratchbarla.com