Indulge In Happy Hour At The Church Key
Punch bowls, sliders and addictive salt and vinegar pop corn are just some of the offerings of The Church Key's new happy hour menu. Find out what makes this place one of the coolest spots to try in Los Angeles.
By Christina Xenos
Ever since late October of 2013, The Church Key has been taking Sunset Blvd. by storm with its menu of eclectic American fare peppered with exciting small plates like pig ear Cheetos with guacamole mousse that are wheeled through the airy dining room on roaming dim sum carts.
For those wanting an early start to their weekday evenings, the dining spot in the Sunset Towers now offers a set happy hour menu. Highlights include punch bowls for two or four ($14/$25), classic "Rat Pack" cocktails ($8), "Bar 101" cocktails like raspberry mojitos and blood orange margaritas ($6) and single serving bites ($2-$5) that range from "Thai Chili" glazed wings, to hoisin glazed smoked pork ribs, to fried green tomato sliders, and the ever addictive "salt and vinegar" popcorn with brown butter chives—even a brioche donut with chocolate glaze and a hazelnut toffee crunch.
Take a closer look at what's on the menu: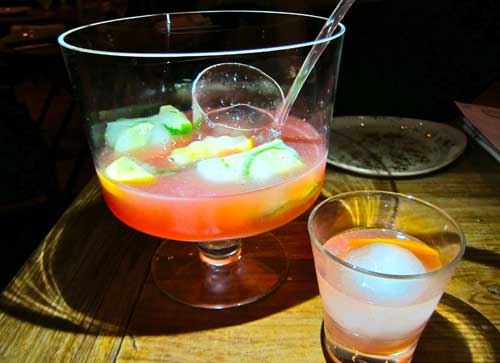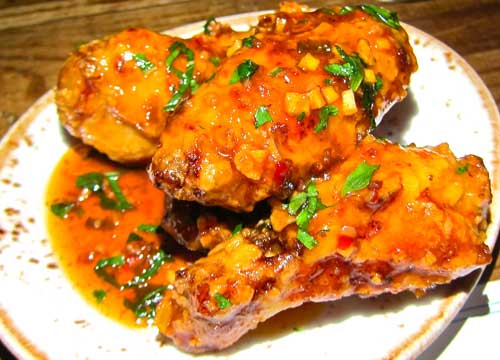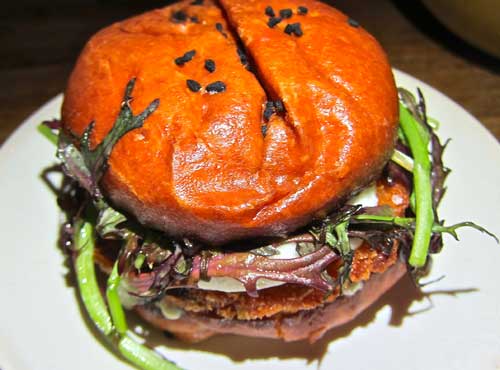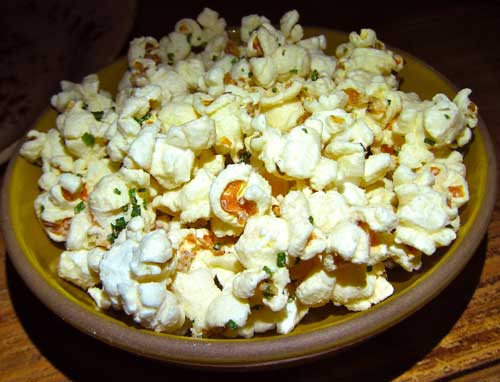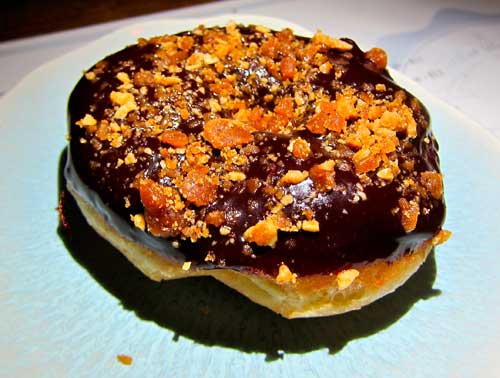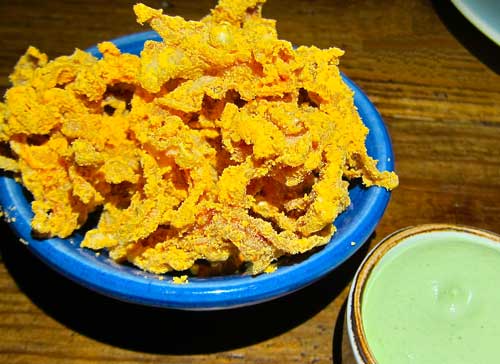 Mon-Fri. 5:30-7 p.m. Sunset Towers, 8730 Sunset Blvd., West Hollywood, 424.249.3700. thechurchkeyla.com