Chef Walter el Nagar Pops-Up At Barbershop Ristorante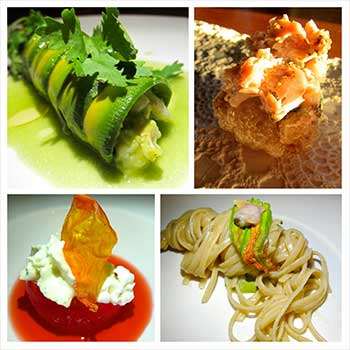 Chef Walter el Nagar teases dishes from his forthcoming restaurant, Barberìa at his latest incarnation of Barbershop Ristorante, Sept. 17-19. Whether you're a tourist or an LA local, here's everything you need to know about this amazing cuisine.
By Christina Xenos
Known for his Barbershop Ristorante pop-ups around the city over the last few years, chef Walter el Nagar (Il Grano and La Botte), along with Adam Fleischman's AdVantage Restaurant Partners, are soon to settle on a new brick and mortar restaurant, Barberìa. Until they seal the deal, Barbershop Ristorante rises once again, Sept. 17-19, previewing Barberìa's modernist Italian menu, served omakase style. Head to the speakeasy-esque alfresco space staged at Brakeman Brewery in West Adams to be one of the few to feast on dishes like lamb "cacio e ovo," prawns aguachile and abalone risotto with mushrooms and seaweed.
Here's a sneak peek of some of the menu highlights: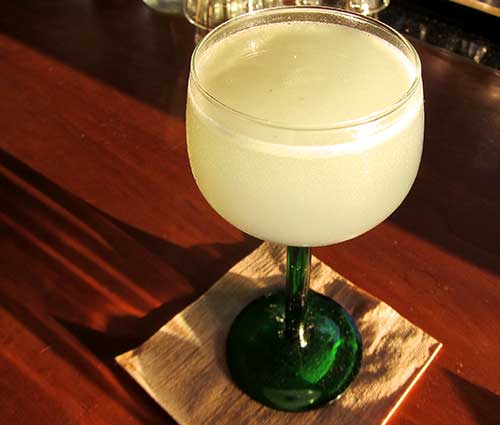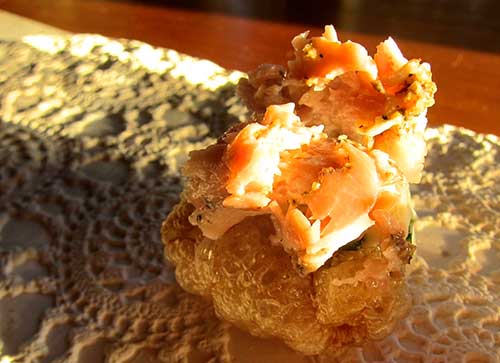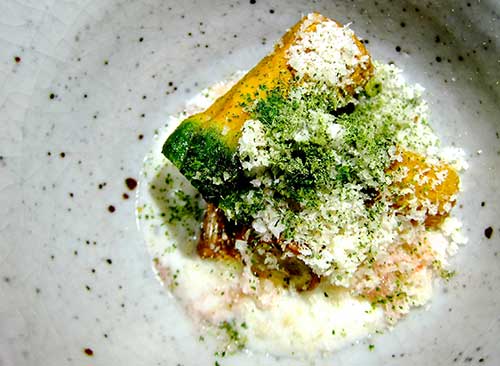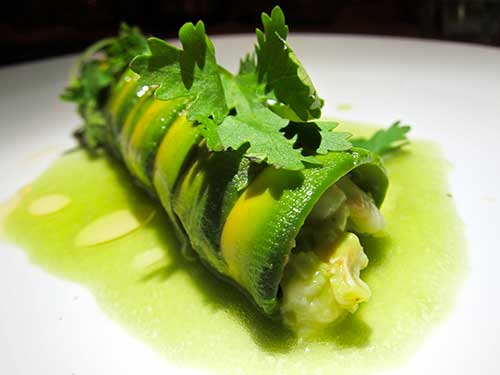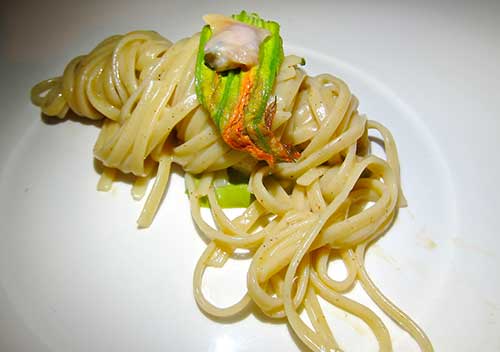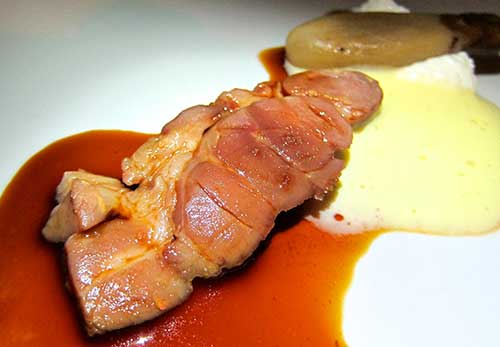 5220 W. Jefferson Blvd., L.A. barbershop-ristorante.com