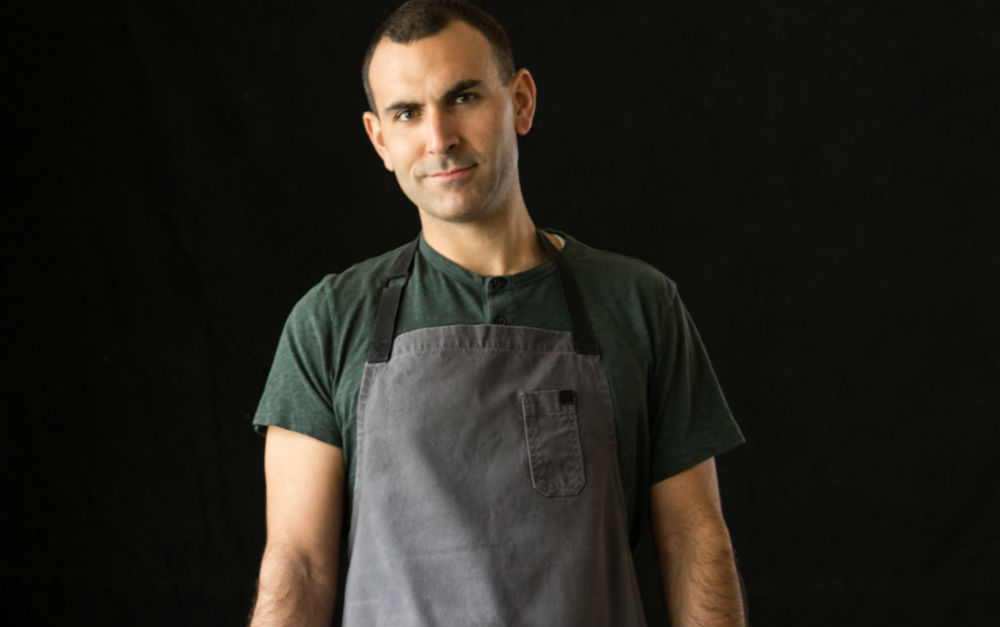 By Martha McCully.
When Chef David Almany was growing up in Agoura Hills, he used to watch Molto Mario and Emeril Live on the Food Network. Then he and his mom Kathie would go into their kitchen and pretend they were on their own cooking show and make pasta. His interest grew when he took a nutrition class in school and he learned to cook eggs 17 different ways. But his curiosity turned into a career one day at the Woodland Hills Mall where he ordered the blue cheeseburger at the Wolfgang Puck Bistro. He was so inspired by the idea of blue cheese on a burger that he asked to meet the chef. And then asked him for a job. Almany was 14 years old.
There's no way he could have known then that he would be the sauté cook at Osteria Mozza for Mario Batali and Nancy Silverton when they introduced their version of American Italian food to Los Angeles in 2007. Or that he would go on to open Osteria Mozza Singapore as Executive Chef, landing it on the acclaimed Asia's 50 Best Restaurants by S. Pellegrino list, among other awards. But he did know his destiny was to be a chef.
"I've always had an infatuation with food and its preparation," says Almany. "There was no other career choice for me. By age 14, I knew."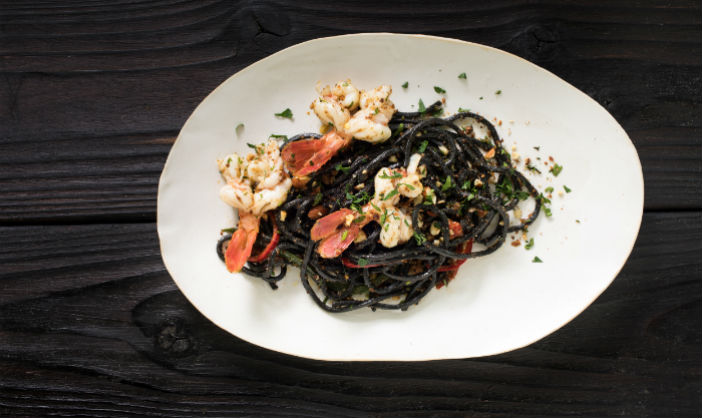 Almany is now back stateside as the Chef de Cuisine of 1 Pico at Shutters on the Beach in Santa Monica, bringing his worldview and experience to create a "dining destination" for Los Angeles.
In addition to his years in Singapore, (Almany also opened his own restaurant Angeleno there after leaving Mozza), Chef David has learned from an eclectic and awesome group of chefs, including Todd Aarons whose kosher restaurant Tierra Sur at Herzog Wine Cellars in Oxnard was where Almany learned how to cook without dairy (no butter!!) or pork, using bread crumbs on pasta instead of cheese. He worked at PlumpJack Café with James Syhabout, who would later open Commis in Oakland and earn two Michelin stars. There, Almany learned about technique-driven cuisine, molecular gastronomy butchery. And, of course, there was the time spent with his teen idol's Mario Batali and Nancy Silverton as well as Chris Feldmeier (Mozza's Chef de Cuisine) who would become "amazing mentors to me," he says.
His own mission at 1 Pico is to match the food to the "unbelievable view and great team" at Shutters. He is excited to be back in his beloved home state and plans to create "Coastal California cuisine, full of flavor, yet simply prepared," with his favorites from the Santa Monica farmers' market down the street. (He prefers cooking fresh and healthy food, even for himself, as he has lost 80 pounds since he was in high school by eating this way.) His new menu will include some Middle Eastern and Mediterranean influences with brighter flavors and colors. "Why use a pink radish when there's a purple one?" he asks.
Almany's philosophy includes understanding not only his customers but people in general. "Cooking is really just about giving people what they desire. And nourishing them." Get ready to be satisfied, L.A.
Photos by Lisa Romerein