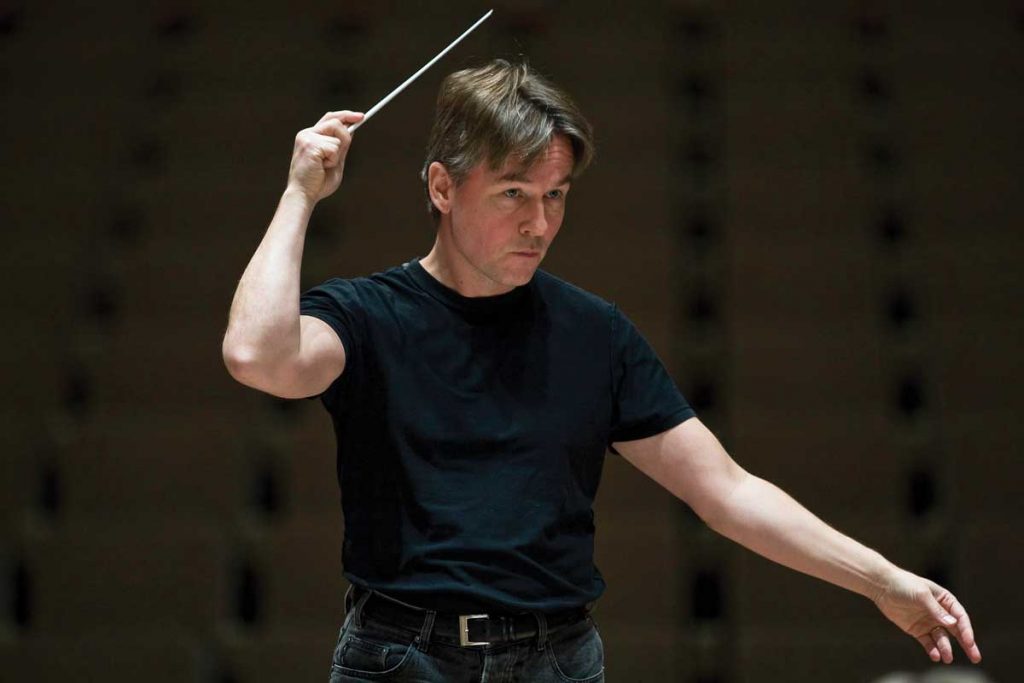 Fans of the stage as well as backstage pros can enjoy these performing arts mobile apps for elements of classical music, opera, theater and dance.
By Libby Slate, adapted from "Arts Apps" in the May 2106 issue of Performances Magazine
As a video of a performance by L.A. Phil conductor laureate Esa-Pekka Salonen and London's Philharmonia Orchestra plays on an iPad, the ensemble transforms into a diagram of colored dots, each dot representing a musician, with one or more lighting up and pulsating to indicate which instruments are playing at a given moment.
There's nothing wrong with the video. You've entered the world of The Orchestra, widely considered the best of the many classical music apps, this one for iPad only. The collection of dots, the BeatMap, helps users to visualize the music for a better understanding of the performance.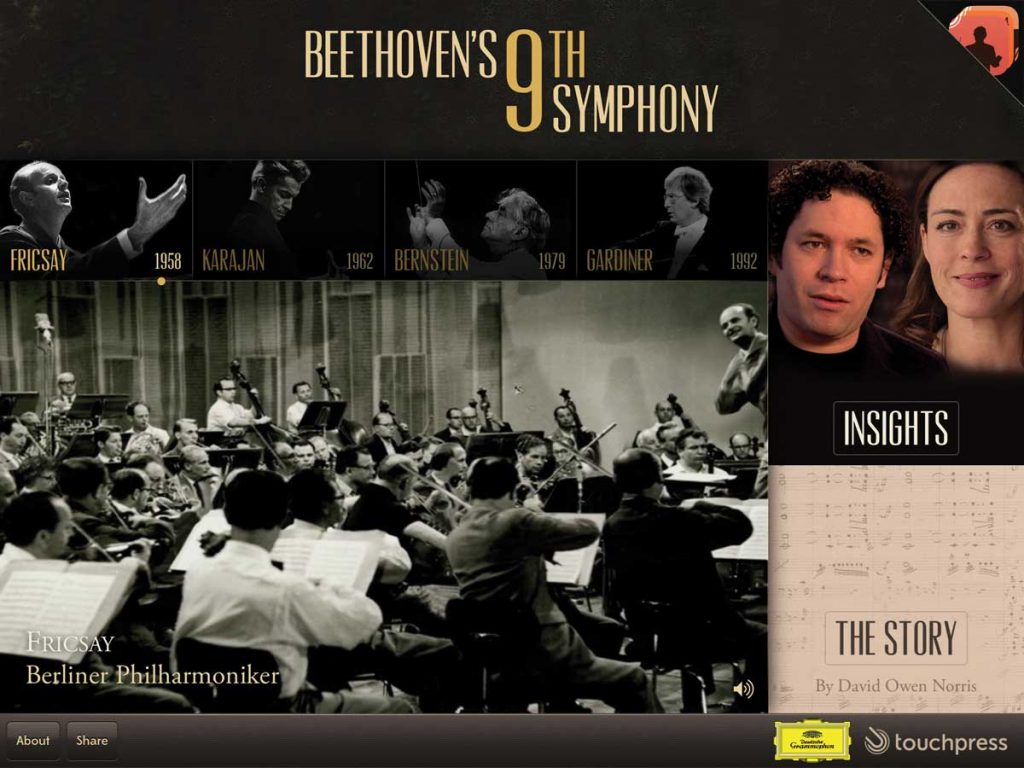 Salonen was an integral part of the app's development: "I created The Orchestra to share my love of classical music," he says in a promo. "To make it more approachable."
Apps abound these days for elements of classical music, opera, theater and dance; online searches turn up millions of results, for aficionados of all ages, plus parents and kids, teachers and students.
The L.A. Phil's several apps include its eponymous guide to the orchestra and Walt Disney Concert Hall, for iOS and Android. American Ballet Theatre, which perfumes at the Dorothy Chandler Pavilion, lets you explore its ballets and dancers via its app for iPhone and iPod touch.
Behind the scenes, there are numerous apps that facilitate the work of production pros, among them designers, stage managers and stage crew.
The Orchestra is published by Touchpress, a London-based company whose other apps include those for Beethoven's Ninth Symphony, Vivaldi's "The Four Seasons," Liszt's Piano Sonata in B minor, the Juilliard String Quartet and the Juilliard School's multidisciplinary Juilliard Open Studios.
"We're trying to visualize music, especially classical music, in completely new ways," explains Oscar Swedrup, who oversees content partnerships at Touchpress; the company works with partners such as Salonen and the Philharmonia, Deutsche Grammophon and the Juilliard School. "We're trying to show the beauty of classical music to people who have not encountered it before, and also, to show the classical musicians."
In The Orchestra, Philharmonia musicians discuss their instruments. Users can follow excerpts of eight works from three centuries, via scrolling scores or the BeatMap. Salonen and the musicians provide commentary; Salonen also discusses the mechanics of conducting.
The Beethoven Ninth app presents videos of the work led by four conductors, among them Leonard Bernstein, and insights from experts such as the L.A. Phil's Gustavo Dudamel. "The focus is on the piece of music, rather than the orchestra," Swedrup says. "You can see how the music changes, depending on the conductor; you can scroll and move between the different performances."
Prefer your app music Broadway style? Check out Wicked, conceived for fans of the Stephen Schwartz musical. "It was the 10-year anniversary of the Broadway run, in 2013, and we wanted to give back to the fans," says Jeremy Kraus, executive director of client services for Situation Interactive, the New York- and Century City-based digital marketing agency that created the app. Wicked fans, he adds, "are very vocal, very supportive. We wanted to give them a place to engage with each other."
A fan wall provides that opportunity. There is also information about the show, ticket-buying software for wherever the show is playing, plus music and videos. App-exclusive content includes photo cards with a choice of four pre-designed frames; a user can snap an iPhone photo as if he or she is posing with witches Elphaba or Glinda and email it or upload it to social media.
Using apps is now the preferred way to work in some aspects of theater at the Pasadena Playhouse, among them design and technical processes and even virtually punching time cards.
"Digital technology has been a blessing for theater in general, and we're well aware that we need to keep up with innovation," says Playhouse general manager Joe Witt. "Our electricians, for instance, use an app that connects to our light board and allows them to stand mid-stage and check that all the lighting equipment is functioning, or reposition a moving light."
The myPANTONE app allows designers and painters to, as Playhouse technical director Brad Enlow terms it, "speak universally through color."
iRigging provides the math ratios and equipment specs—weight, size, strength—necessary for backstage rigging. A stage-tools app provides information on various technical elements. And Enlow constantly uses his phone for photos of sets as they're being built to update set designers.
At their end, prop masters can get speedy responses about potential props after sending phone photos to a designer or director.
"It's mind-blowing how quickly we can now communicate and address issues that in the past would have taken days," Witt marvels.
In the arts world, it seems, everything's coming up apps.