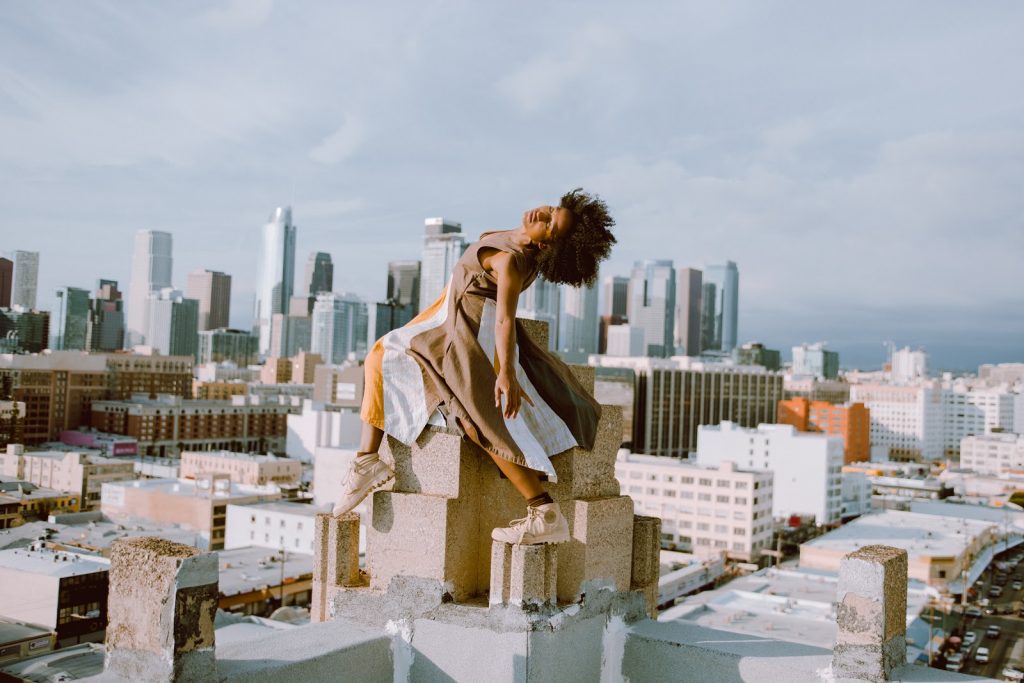 Troupe presents "a journey" over 10 evenings at sites around L.A.
Heidi Duckler Dance presents The Quest at lesser-known locations around Los Angeles, many with spectacular views. Each of the events, Oct. 1-10, is safely distanced: drive-up or walk-up 6 feet apart, masks required and a Covid compliance officer present at each event.
The company is celebrating 35 years of site-specific work. Its members—35 dancers, musicians, composers, singers and cinematographers as well as set, costume and lighting designers and voiceover artists—dedicate themselves to inclusiveness and justice in the arts and community.
The Quest is literally and figuratively a journey, taking place in a different site each night and engaging audiences in an interactive search for truth in this challenging moment and environment.
The series begins with a drive-up event in the Kol Ami parking lot in West Hollywood. It continues Oct. 2 at the Baldwin Hills Scenic Overlook; Oct. 3 at Mount Washington; Oct. 4 on a Fashion District rooftop; Oct. 5 in Koreatown; Oct. 6 in Boyle Heights; Oct. 7 at the Wende Museum in Culver City; Oct. 8 in Inglewood; and Oct. 9 in Willowbrook. Oct. 10 brings a mystery finale to be announced.
Tickets and packages, from $35 for single events to $400 for family packages, are available at Heidi Duckler Dance.
Photo courtesy Heidi Duckler Dance.