Patina Restaurant Celebrates 10 Years In Downtown Los Angeles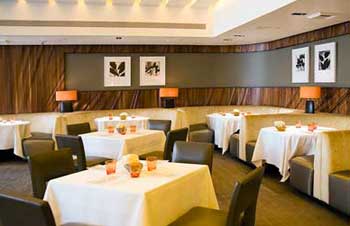 As the Walt Disney Concert Hall celebrates their 10th Anniversary so does Patina restaurant, the revered fine dining destination that moved from it's original Melrose Ave. location to the hall ten years ago this month.
The month long celebration includes a guest chef series curated by Founding Chef and Owner Joachim Splichal, honoring some of the iconic chef's most lauded culinary protégés; a one-night-only 10 Year Tastings Menu, featuring a collection of dishes available for just $10 each; an anniversary soirée with oysters and champagne on the al fresco patio; and the opportunity for one lucky Patina fan to cook alongside Splichal, have his or her recipe featured on the restaurant's menu, and enjoy a complimentary Chef's Tasting for four guests; among other culinary prizes via the restaurant's partnership with iPhone app Tastemade.
The Tastemade Video Challenge: Contest
Sept. 12-Oct. 9. Create a unique, one-minute video—with the Tastemade iPhone app—demonstrating your take on a classic Patina dish: Splichal's famous Santa Barbara Spot Prawns with potato mousseline. Submit your video with the hashtag #PatinaToastsTen in the episode description which enters you to win a never-before-offered collection of prizes, including a private cooking session with Splichal; a complimentary Chef's Tasting for four guests; two complimentary tickets to the Oct. 10 anniversary soirée; and having your winning recipe featured on the Patina menu. Find full contest details are available HERE.
Guest Chef Series
Kicks off Oct. 2-3. Splichal welcomes some of the restaurant's most celebrated alumni to cook alongside him in this special guest chef dinner series. Taking place fall 2013 through winter 2014, the first installment of the culinary program kicks off October 2 and 3, when past Patina Chef Theo Schoenegger (currently executive chef of the Encore's Sinatra restaurant in Las Vegas) hosts a multi-course tasting menu featuring some of his Italian-inspired favorites (three courses $70, four courses $85, five courses $100, and six-course tasting with cheese course $115). Schoenegger's complete tasting menu, along with information on additional guest chef appearances to come, will be listed at www.patinarestaurant.com in the coming weeks.
10 Year Tastings Menu & Anniversary Soiree
Oct. 10. Explore the menu unlike ever before with a collection of dishes available for just $10 each. A collaboration between Splichal and Olalia, offerings include a Tuna Tower with avocado, soya onion, and yuzu granite; Scallop and Potato Sandwich with pink peppercorn and American caviar; and Santa Barbara Spot Prawns with potato mousseline, to name a few. Available from 5:30-9 p.m. Get the full Patina experience by attending the anniversary soiree from 1-9 p.m. For $100 per person you will enjoy free-flowing oyster and champagne pairings from Sommelier Silvestre Fernandes on Patina's al fresco patio, alongside canapés from Executive Chef Charles Olalia, live music, and an opportunity to meet and mingle with the culinary team.
Here are some highlights from the 10th Anniversary Menu: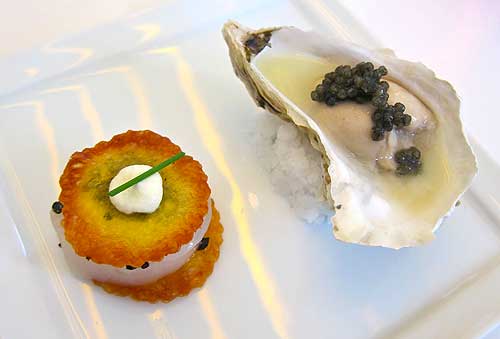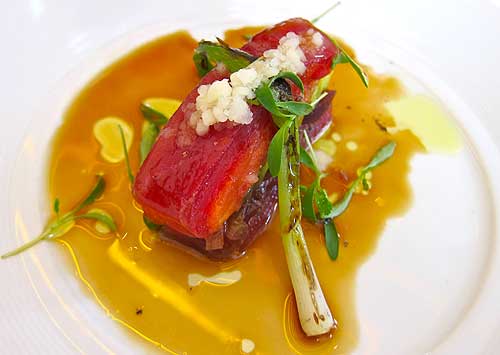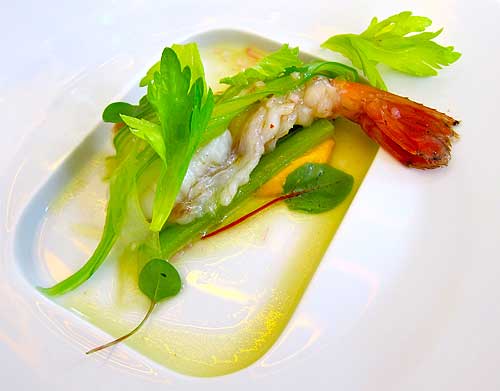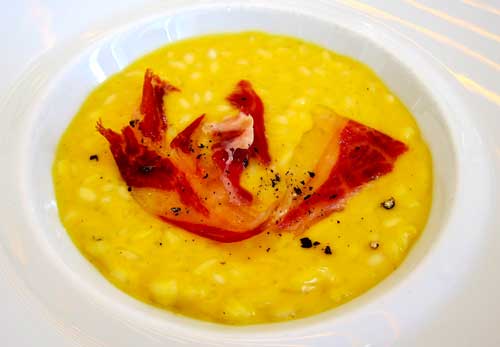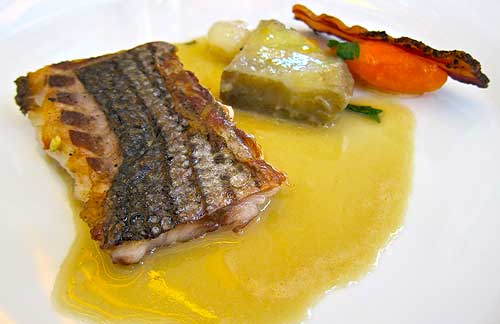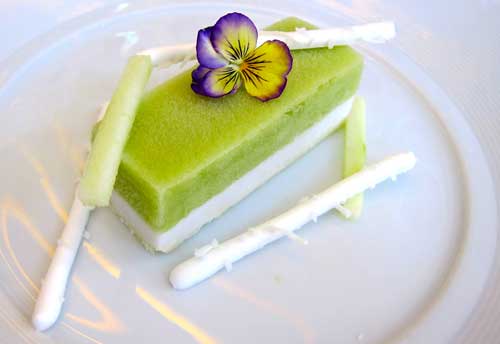 Patina Restaurant, 141 S Grand Ave., downtown, 213.972.3331. PatinaRestaurant.com