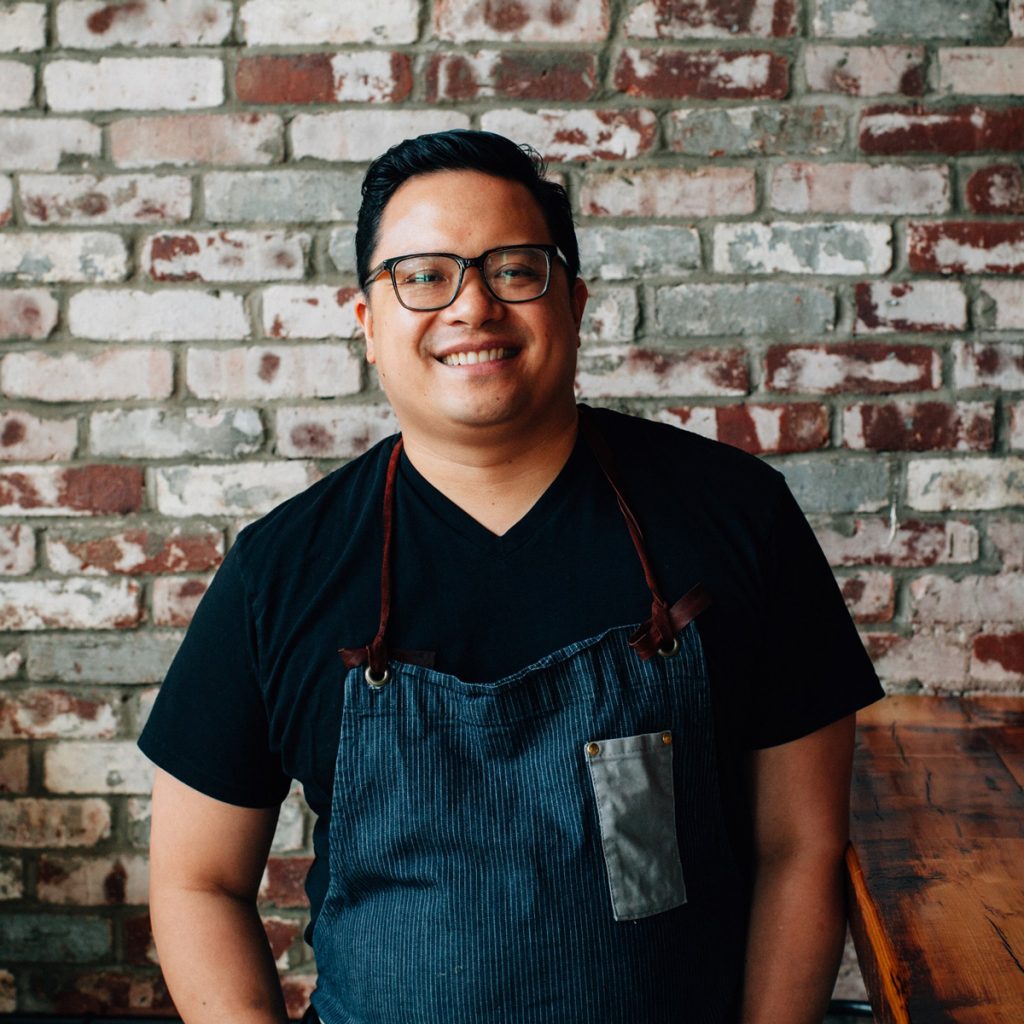 Dale Talde kicks off "One Night Only," a new pop-up dinner series at L.A. Chapter inside Ace Hotel Los Angeles.
By Christina Xenos
L.A. Chapter inside Ace Hotel Los Angeles is rounding up some if its favorite chefs for a new dinner series called "One Night Only." For one night, the selected chefs will transform the upstairs dining room into their own restaurant, turing out the food that they are known for or trying out an entirely new concept.
Dale Talde kicks off the series—and his first time cooking in L.A.—on March 21 in full regalia. The Brooklyn-based chef of acclaimed Asian-American restaurant, TALDE is throwing a Filipino-American cotillion banquet to finally have the coming-of-age celebration of his dreams. Expect a three-course, family-style meal that includes banquet-inspired dishes as Longanisa Lumpia, Lechon Kawali, Squid Adobo, Fish Kilawan and Halo-Halo. Dale also pairs music with his food and will take over the soundtrack for the night with his personal mix of early '90s hip-hop and R&B.
Choose from two seatings throughout the evening at 6 p.m. or 8:30 p.m. $75/pp, includes a copy of his cookbook, Asian American.
L.A. Chapter, Ace Hotel Los Angeles, 930 S. Broadway, downtown, 213.235.9660. acehotel.com