Harlowe Offers Creative Cocktails, Fare in West Hollywood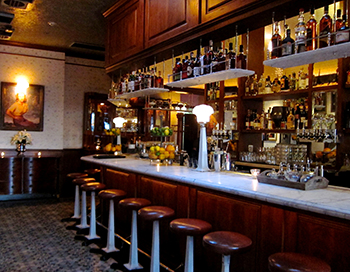 Sip top cocktails and nosh on fresh takes on comfort fare at West Hollywood's stylish new lounge, Harlowe. Yeah, this is one cool way to experience what LA is all about!
By Christina Xenos
Stepping onto Harlowe's hand-painted periwinkle French-Moroccan mosaic tiled floor throws you back to the city's golden age where you can pull up a steel stool (repurposed from an early 1900's watering hole) at the circular bar and order up imaginative inebriants like the Rye The Long Face? with rye whiskey, honey, lemon, apple cider vinegar, and pickled rhubarb "boba".
The vintage setting, carefully crafted cocktails and indulgent food menu are another winning collaboration from the 1933 Group (Sassafras, La Cuevita, Bigfoot Lodge, Bigfoot West, Thirsty Crow, and Oldfield's) who brought on Consulting Chef Eric Greenspan (Foundation Hospitality Group) and bartending revolutionary Dushan Zaric (NYC's Employees Only and Macao Trading Co.) for the project.
1933 Group Partner Bobby Green was inspired by a portrait of a Hollywood socialite from the 1930s, which seeded the theme for the design. He spent the better part of a year sourcing portraits that pepper the walls above chestnut wood booths sourced from a late-1800s soda fountain in Iowa. Stroll through doors imported from Belgium to grab a seat at a marble topped table on the patio.
For the cocktail menu, Zaric collaborated with manager Kyle Ackley to reflect the early 1900s era and accent it with contemporary elements like the Shandy Cofax with Cana Brava, Meletti, pineapple gimme, lemon, California IPA and bitters. Imbibers can also order a few cocktails on tap—like the Moscow Mule and Old Fashioned—and the Sazerac, classic Daiquiri and G&T (gin & tonic) are house-made and bottled; and abstainers will love the house draft sodas that range in flavors from ginger beer to cream soda.
Greenspan's tempting bites perfectly accent the drinking experience. Find creative fare like the open faced bologna sandwich with two fried eggs and gruyère; yucca fries with smoked ketchup; charred Brussels sprouts with grapes, capers and tarragon; fresh oysters; artisan cheese board; and funnel cake bites.
Here's a closer look at Harlowe: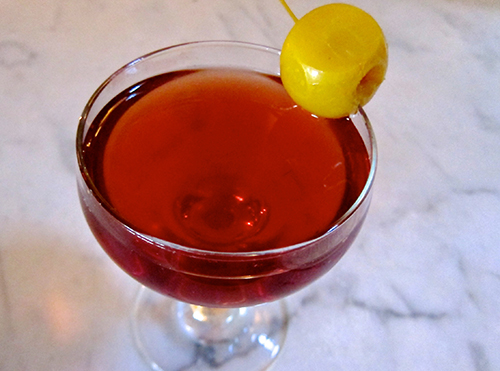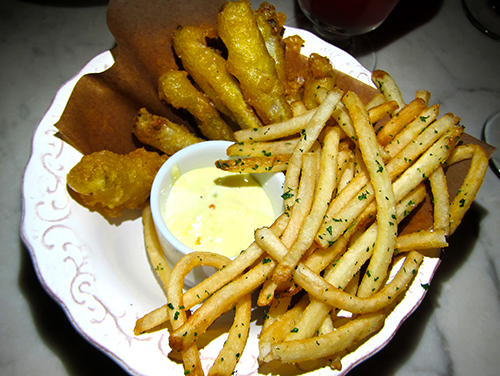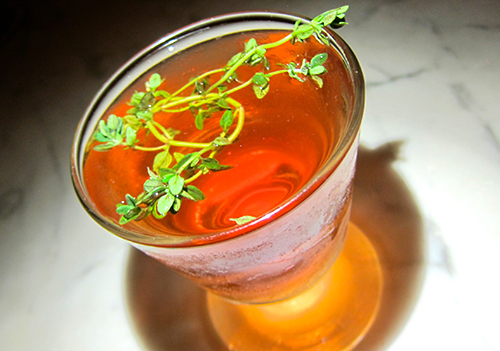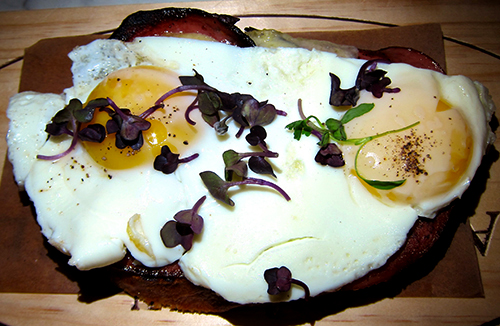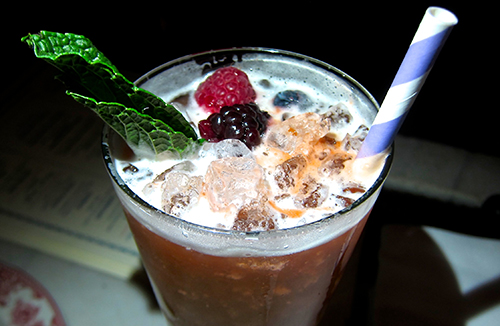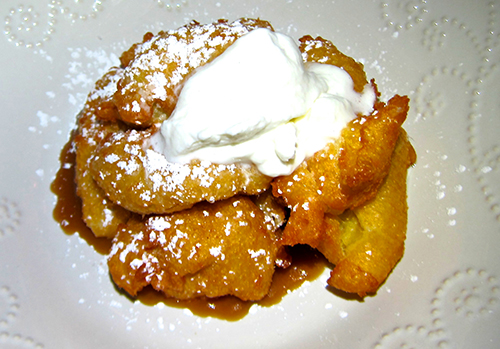 7321 Santa Monica Blvd. West Hollywood, 323.876.5839. HarloweLA.com