UberX Can Now Officially Pick You Up at LAX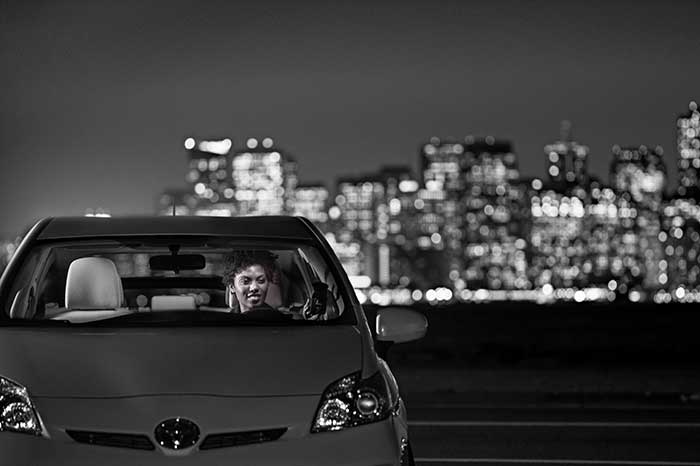 The wait is over, Los Angeles World Airports (LAWA) has announced that UberX will begin passenger pickups at LAX starting at 8 a.m. on Jan. 21.
"We are bringing LAX passengers what they have been asking for — better access to reliable, convenient transportation from the airport.  Tomorrow, those options expand dramatically with the arrival of UberX," said Mayor Eric Garcetti.  "As we invest billions to make LAX one of the world's great airports — and welcome more travelers than ever before — my administration is ensuring the best experience possible for all our visitors."
According to a press release provided by LAWA, Uber's service begins as passenger activity at LAX hits an all-time high.  Last week, Mayor Garcetti and airport leaders announced that in 2015, an estimated 74.5 million people passed through LAX, more than ever in its history.
The airport also is currently undergoing an $8.5-billion modernization program to renovate nearly every terminal at LAX.  Another $5 billion will be invested over the next few years in bringing rail to the airport, and adding a consolidated rent-a-car facility.  Now, with Uber beginning pickups, passengers will have even more options for transportation from the airport.
The San Francisco-based company becomes the second ride-service provider to be licensed at the airport, following Lyft's launch on Dec. 23.  Uber will pay the airport $4 per trip, similar to fees paid by other airport transportation providers to maintain roadways and to reduce traffic congestion in the Central Terminal Area.
UberX, the service that contracts with owner-drivers of private vehicles, will pick up and drop off passengers on the Upper/Departures Level ONLY at curbside signs in front of each terminal marked "Ride Service."
Uber Black, Uber SUV, and Uber Luxe services – which use vehicles of commercially licensed partners (such as limousine and towncar providers) – will pick up and drop off passengers on the Lower/Arrivals Level.