Must-Sees At The 2013 Los Angeles Film Festival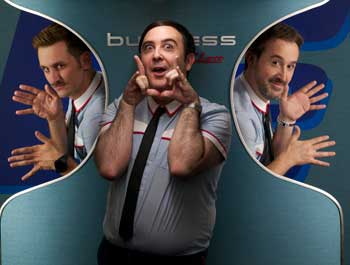 The Los Angeles Film Festival takes place June 13-23 at an array of downtown venues. Check out the best events and what's set to screen this year.
From Film Independent, the organization behind the Spirit Awards, this festival, now in its 19th year, shows more than 200 domestic and international films culled from thousands of submissions in more than 20 genres. Gala screenings include the North American premiere of Only God Forgives, starring Ryan Gosling; Pedro Almodóvar's bawdy comedy I'm So Excited! opens the festival while the coming of age story The Way, Way Back (starring Steve Carrell and Toni Colette) closes the festival.
The film fest also features miss master classes with Maya Rudolph and Gustavo Santaolalla; music in film nights at the Grammy Museum; free community screenings of Dazed and Confused and John Waters' Hairspray; special events that explore the intersection of art, design and film, and celebrate women film editors, and more.
The festival also honors director David O. Russell with the Spirit of Independence Award, and in a public conversation with him, he will take the audience through his career —from Spanking the Monkey, Flirting with Disaster to The Fighter and Silver Linings Playbook – in conversation with Elvis Mitchell. Followed by a screening of Russell's movie Three Kings.
Festival's hub is at L.A Live (800 W. Olympic Blvd., downtown). Tickets start at $13. 866.345.6337. lafilmfest.com