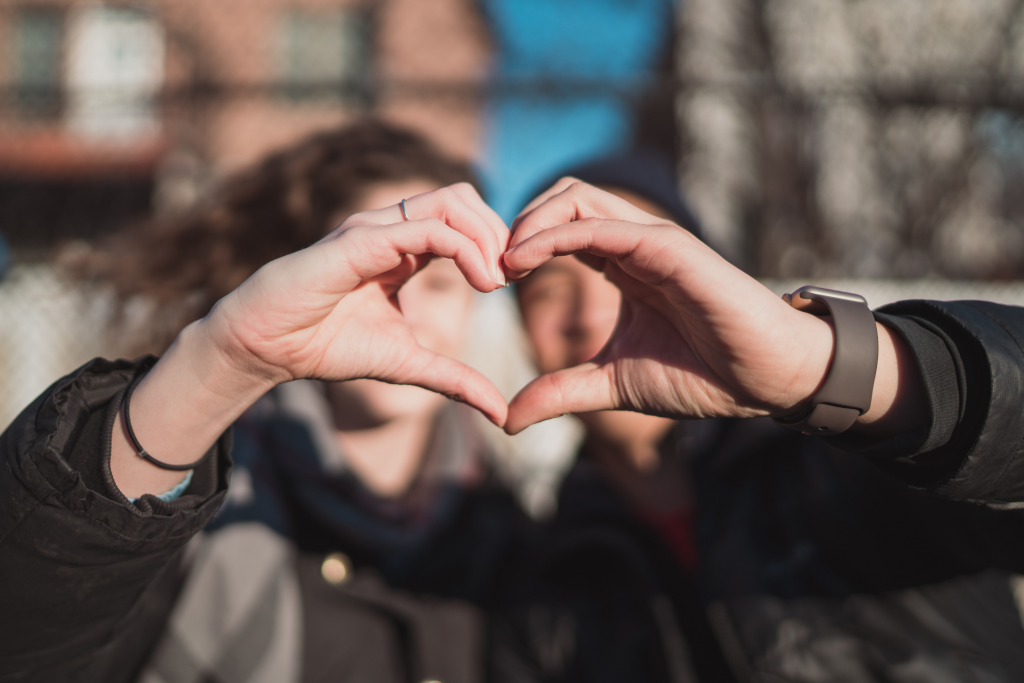 Here are fun checklists to do with your partner for this Valentine's Day Weekend.
Valentine's Day in L.A may be busy, but one of the most memorable holidays of the year. We know reservations are filling at your favorite restaurants and spa places, but we have made a comprehensive list that will not shorten your romantic date with your loved ones. There's still time to plan something special and we've gathered some options for your romantic weekend. Enjoy wonderful nights filled with delicious food paired with moments to remember in Los Angeles, as you and your loved ones celebrate this romantic weekend filled with love, fun, and care.
Note: Before visiting venues, please call or check websites for possible menu/schedule updates and to confirm guest safety protocols.
Places to go for this Valentine's Day Weekend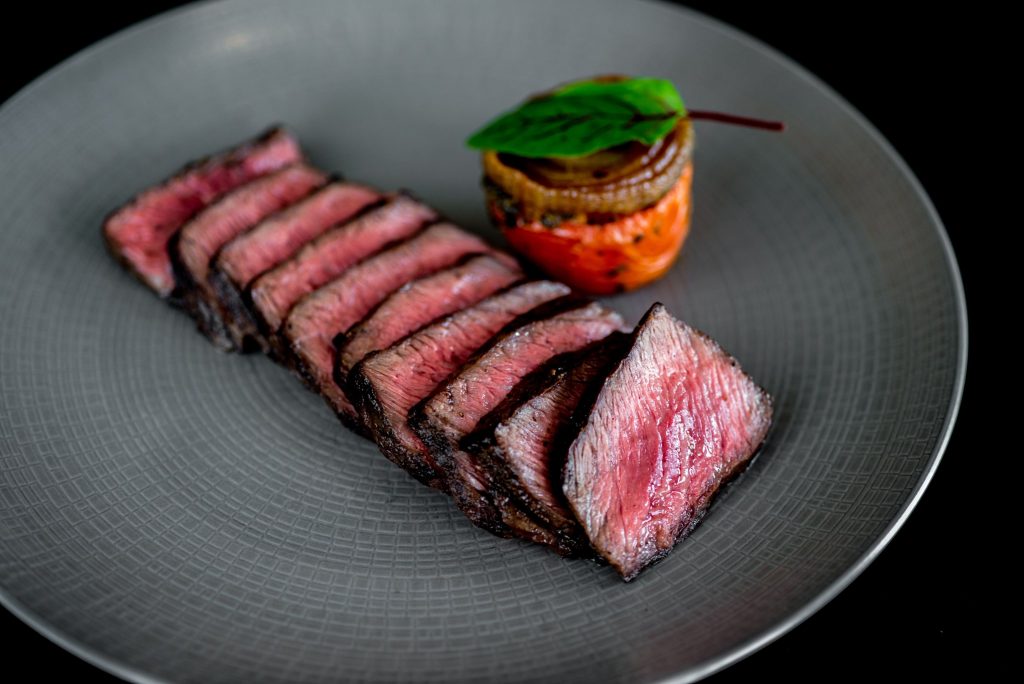 Open | Feb. 12-14
Bourbon Steak, at the Americana, creates a romantic evening across this Valentine's Weekend. An a la carte menu offers curated specials for this special weekend. The dimly-lit dining room showcases premium table side service which includes a Japanese whisky service, Michael Mina's newest signature Valentine Special, Love Letter to Diane, and variety of hickory wood grilled prime steaks and seafood. Plus with the charm of a Piano Bar all night light, enjoy fresh oysters or cured kampachi crudo to start, followed by braised short rib or your choice of prime large format cuts for two. End the night on a sweet note with delectable signature desserts such as their glimmering, 24K Molten Chocolate Cake Sundae.
Sun-Thurs, 5 p.m. – 9 p.m. Fri & Sat, 5 p.m. – 10 p.m. 237 S. Brand Boulevard Glendale, 818.839.4130.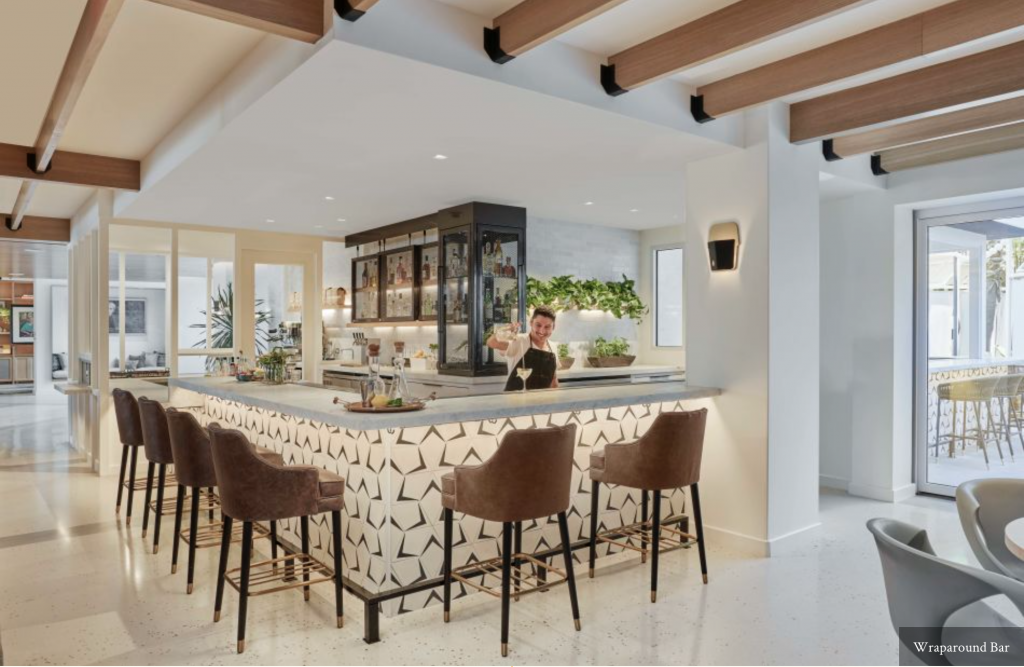 Open | Feb. 14
For couples looking for a romantic L.A getaway, Viceroy Santa Monica is offering the Valentine's Day Dinner Package, which includes an overnight stay in a spacious guestroom, welcome amenity, and a five-course dinner for two at Sugar Palm. Options such as The Mountain Menu ($250 per couple), that included a decadent bone broth French onion soup, thinly sliced prime châteaubriand sashimi, and black angus ribeye. The Seaside Getaway Menu ($275 per couple) showcases the best of California Coastal cuisine with warm hearty salmon bisque, bluefin tuna sashimi, and live Maine lobster. For vegan guests, The Tropical Getaway Menu ($200 per couple) offers plant-based options like lentil soup, watermelon sashimi, and smoked cauliflower steak. The full beverage menu featuring artfully curated cocktails and mocktails will be available for purchase, as well.
Feb 14, 3 to 10 p.m. 1819 Ocean Avenue, Santa Monica. Dinner reservations can be made on OpenTable or by calling (310) 260-7511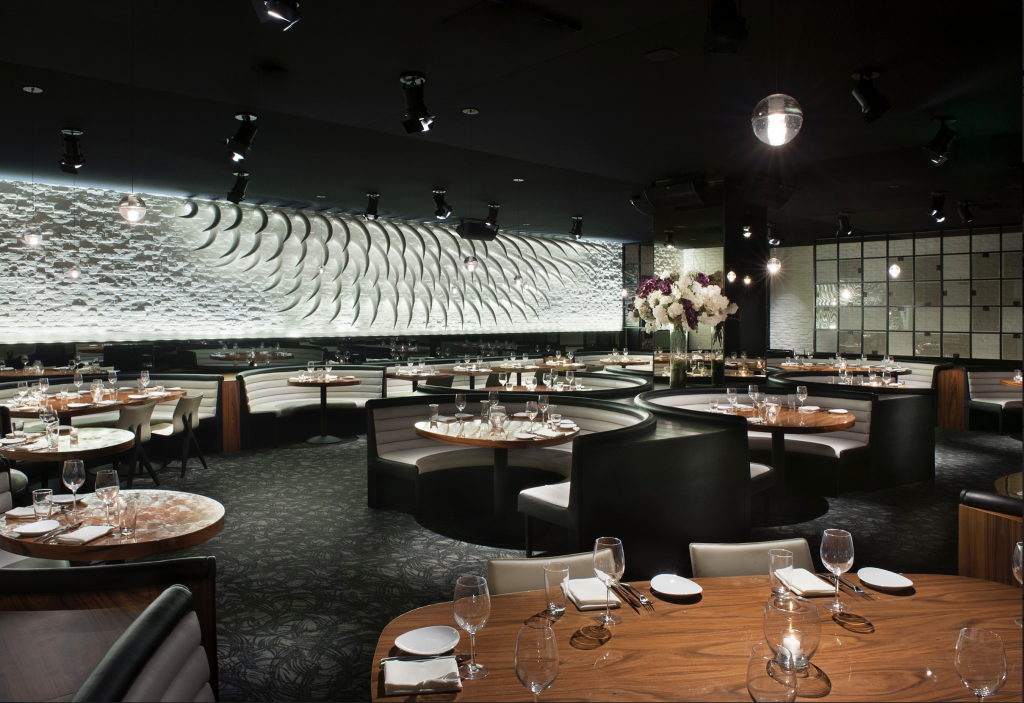 Open | Feb. 11-14
Celebrate Valentine's Day with STK Los Angeles at the beautiful W Los Angeles – West Beverly Hills, where you can experience a modern steakhouse and chic lounge that can offer a dynamic, fine dining for your romantic date night. . Those looking for a special night out can indulge in the modern, chic steakhouse's curated menu of unique signature dishes such as a Red snapper crudo topped with a tangy pomegranate, sesame seeds, ginger, cilantro and soy yuzu dressing, Cured & roasted wild king salmon with vodka and coriander sweet cure, and an A5 Wagyu spinalis surf. Top it off with a nice, sweet chocolate lava marshmallow cake complete with raspberry jam and vanilla ice cream.
Reserve your spot now. 930 Hilgard Ave, Los Angeles. 310.659.3535.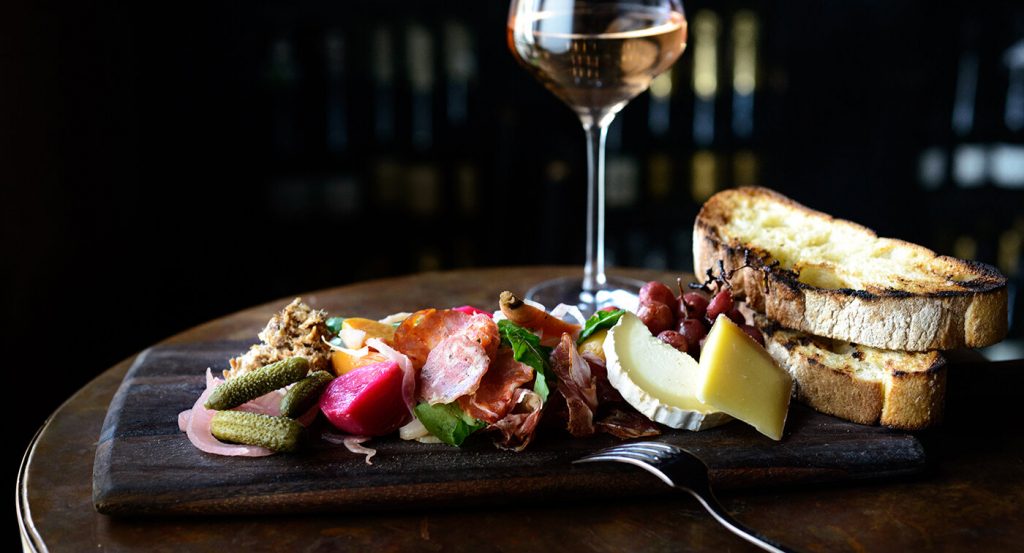 Open | Feb.14
Enjoy an in indulgent four-course Valentine's Day celebration dinner available for dine-in and delivery in A.O.C. Chef Suzanne Goin designs a selection of savory dishes such as Oysters on the Half Shell, Main Lobster, and A.O.C.'s Hanger Steak with Red Wine Red Cabbage & Horseradish Cream. To finish it off, their pastry Chef, Ligia Ross, creates the sweet ending – Vacherin for Two: A Crisp Meringue Filled with Vanilla Ice Cream, Lemon Curd, Harry's Berries & Candied Citrus. Vegan and Vegetarian options are available; please note these preferences when making reservations. 130$ per person(dine-in)
Dinner 5 p.m – 11 p.m.Visit TOCK AOC 3rd Street or TOCK A.OC. Brentwood for menu and details. Takeout is not available for this holiday. .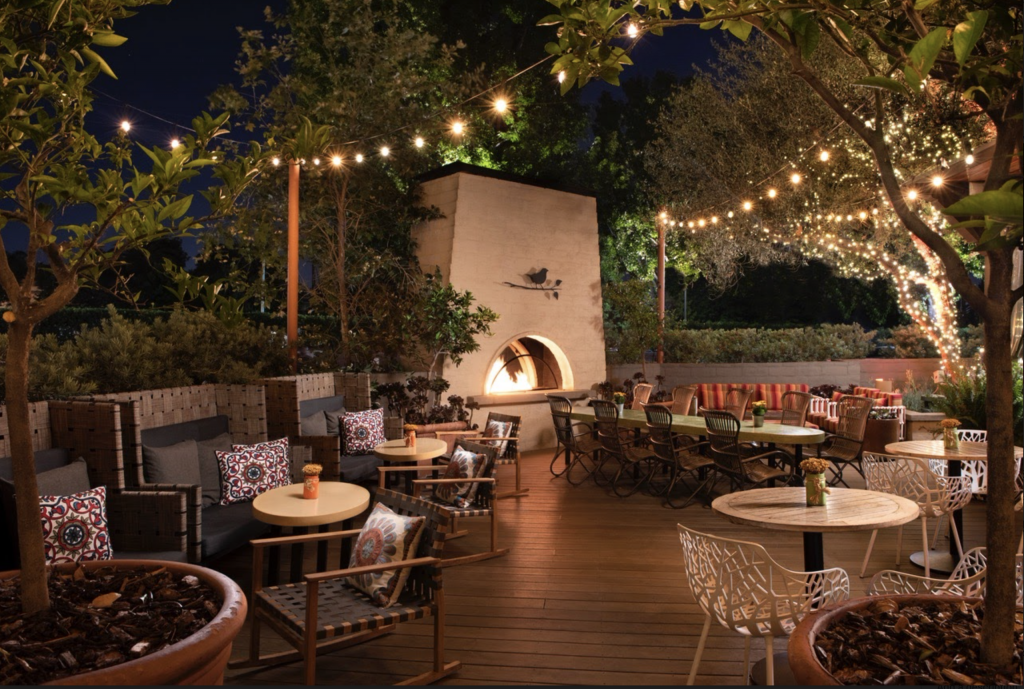 Open | Feb. 11-14
Date night is served this Valentine's Day weekend at The Front Yard at The Garland, offering a romantic dining experience, where you enjoy your dinings under the sycamores. Join us under the twinkling lights to indulge in delectable signature dishes— from romantic specials to some of The Front Yard's greatest hits like their,"Two Sided" Roasted Branzino with heirloom tomato harissa sauce, chermoula, grilled broccolini, baked lemons and cilantro oysters. For dessert, have their Lemon Souffle complete with vanilla bean anglaise and caramel. Enjoy a romantic night out with your partner this weekend at The Front Yard.
Reservation recommended. Times Vary, check website for details. 4222 Vineland Ave, North Hollywood, 818.255.7290.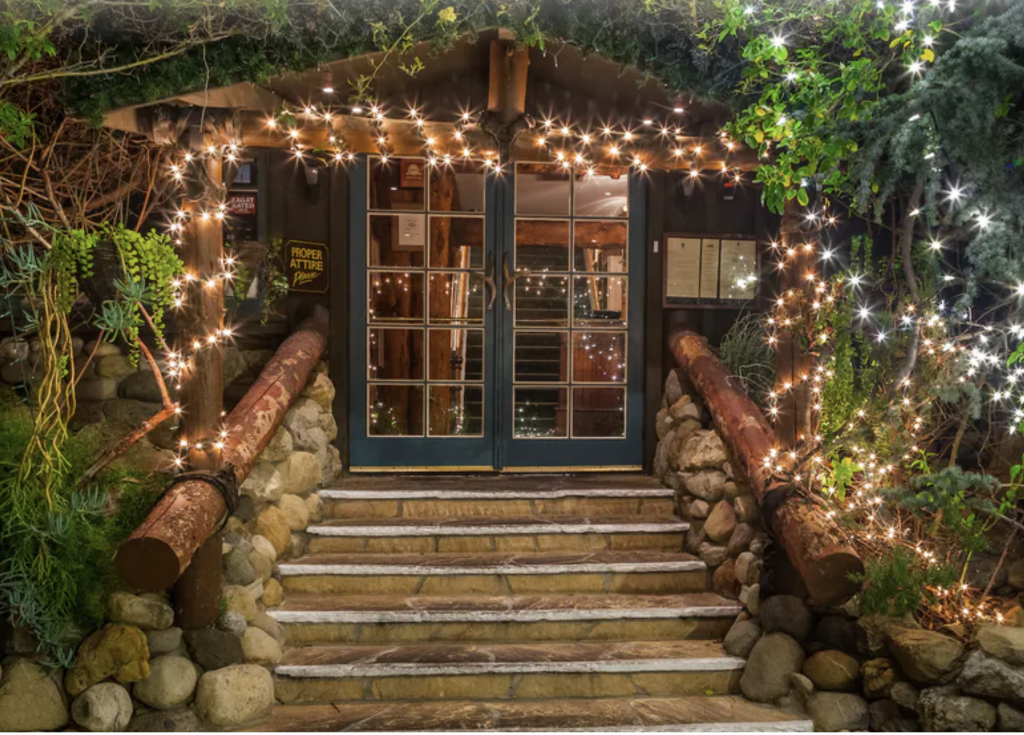 Open | Feb. 11-14
Celebrate a romantic evening this Valentine's Day fireside in the Malibu Canyons, where you can experience a special Valentine's Day Tasting Menu. This Valentine's Dinner, guests will dine on a special four-course tasting menu created by executive chef, Joey Gibson-Rivas. Incredible menu items include Kissing Oysters, prepared two ways with California citrus ponzu and blood red wasabi scented beet cocktail; Lobster Bisque with butter poached lobster nuggets and a heart of cognac cream; Roasted Elk Tenderloin with a bed of sticky bacon and dried fruit chutney, wilted baby arugula and a sweet & sour sauce of meyer lemon; and Warm Croissant Bread Pudding studded with banana and dark chocolate.
$160 per person. Wine pairing for an additional $115 per person.
Reservations can be made by visiting website or by phone. Times vary. 419 Cold Canyon Road, Calabasas. 818.222.3888.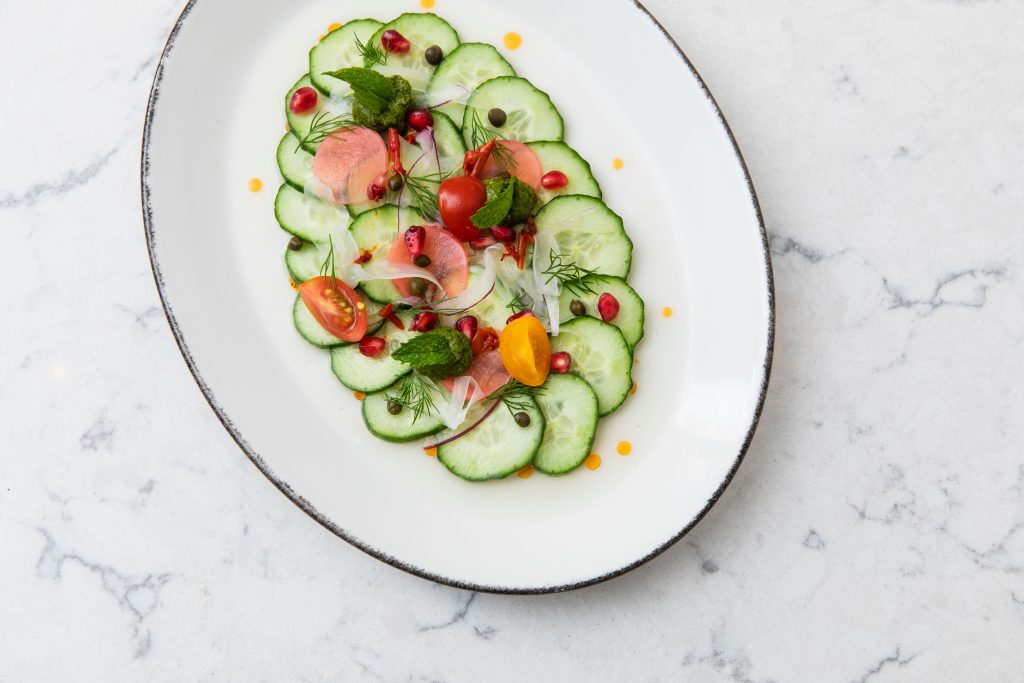 Open | Feb. 12-13
Celebrate your loved ones this Valentine's Day with a three-course, pre-fixe menu at Kendall's. Their beloved signature French dishes are driven with local ingredients and a touch of "je ne sais quoi," which means quality that cannot be described. Their Valentine's Day menu offers a variety of sweet and savory options, such as their specialty starters: the rich and creamy, Butternut Squash Soup with sage, apple cream, and country crouton. For their main, we suggest the Slow-Braised Beef Bourguignon paired with Rutabaga Mash, crispy shallots, and their herb salad. Enjoy a romantic French cuisine with your partner this weekend at Kendall's.
Sat. & Sun. at 11:30 a.m – 2:30 p.m., 4:30-9:00pm. 135 N Grand Ave., Los Angeles. 310.921.8293.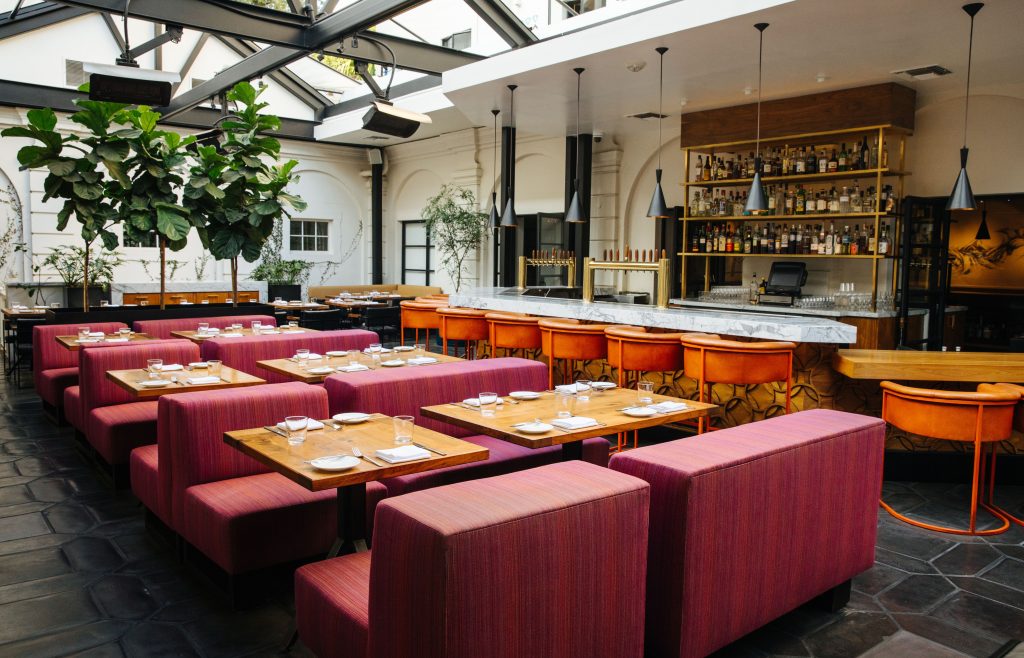 Open | Feb. 13-14
Enjoy a romantic dinner for two this Valentine's Day with Chef Neal Fraser and team from Redbird, as they will be serving a celebratory three-course prix fixe dinner menu, with optional wine pairings. Such as the Roasted Beets with whipped goat cheese, tangerine, winter chicories, cocoa coriander crunch. The Main Dining Room, Garden and Lounge Indoor or outdoor seating are both bookable based on guest preference. Bar seats in the Main Dining Room and Lounge are also available on a first come, first served basis. A la carte items from the prix fixe menu will be available at the bar.
Reservations recommended. Times Vary. 114 East Second Street, Los Angeles. 213.788.1191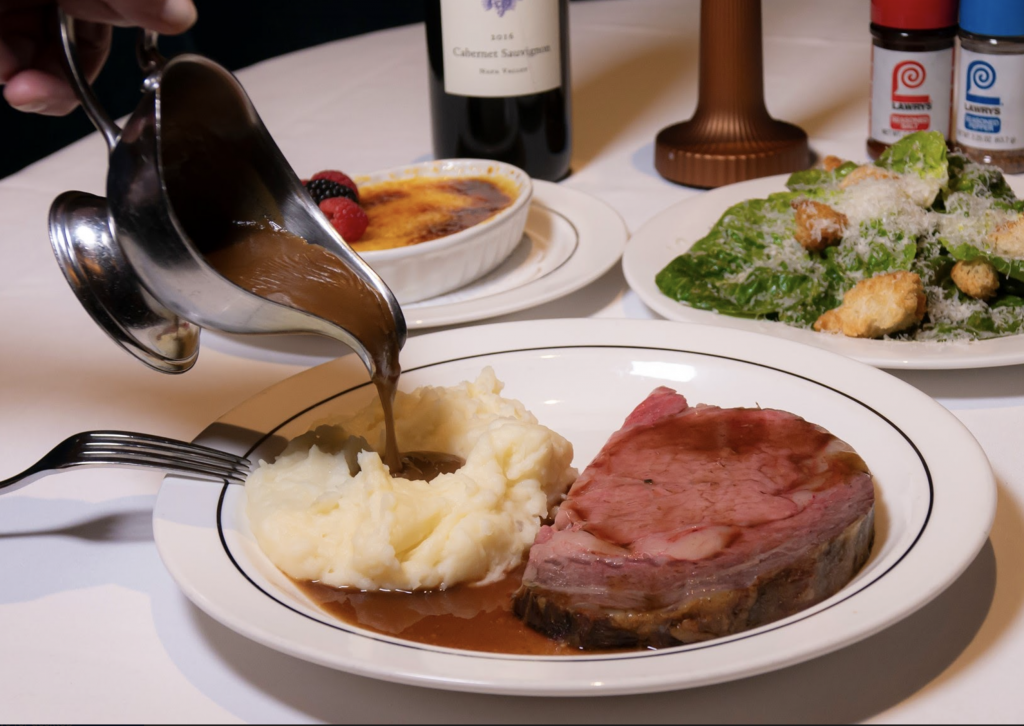 Open | Feb. 7-28
This Valentine's Day, celebrate with your loved one at one of the most oldest, but established steak places, Lawry's The Prime Rib. They are serving up the perfect pre-fixe meal for steak lovers for just $65 and this includes appetizers such as Lawry's signature spinning bowl salad; lobster bisque; OR a house wedge salad. Their entree's are consisted of Lawry's Cut of prime rib with Yorkshire pudding and mashed potatoes; 8 oz. charbroiled filet mignon; OR 10 oz. flat iron steak. Top it off with dessert of choice from flourless chocolate cake; vanilla creme brulee; OR English trifle. Come on down and celebrate.
Reservations recommended. Times Vary. 100 N. La Cienega Blvd, Beverly Hills. 888.552.9797.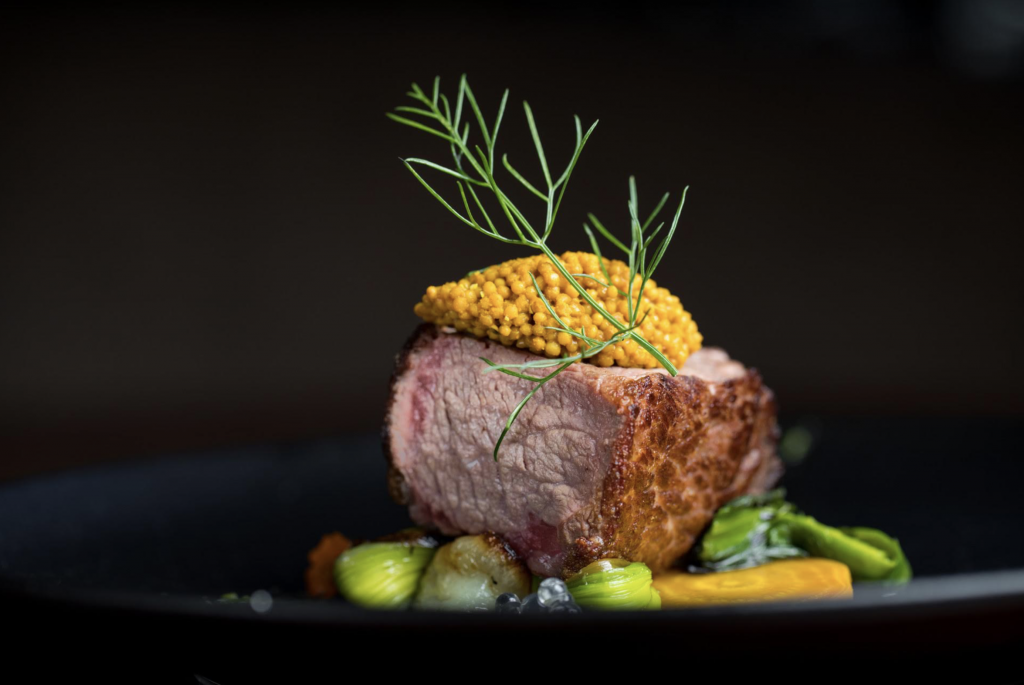 Open | Feb. 14
THEBlvd has something special for this Valentine's Day. They will offer a special 4-course menu at $135 per person. The romantic evening for two begins upon arrival with an Instagrammable flower wall. Their menu highlights an array of delicious dishes such as Veal Tenderloin, Alaskan King Crab Petite Salad, Wagyu Beef Tartare, Poached Lobster Tail and more. Enjoy live music during dinner and further enhance your meal with specialty cocktails, caviar and seafood. Reservations can be made by visiting the website.
Daily 7 a.m. to 10 p.m. 9500 Wilshire Blvd, Beverly Hills. 310.275.5200.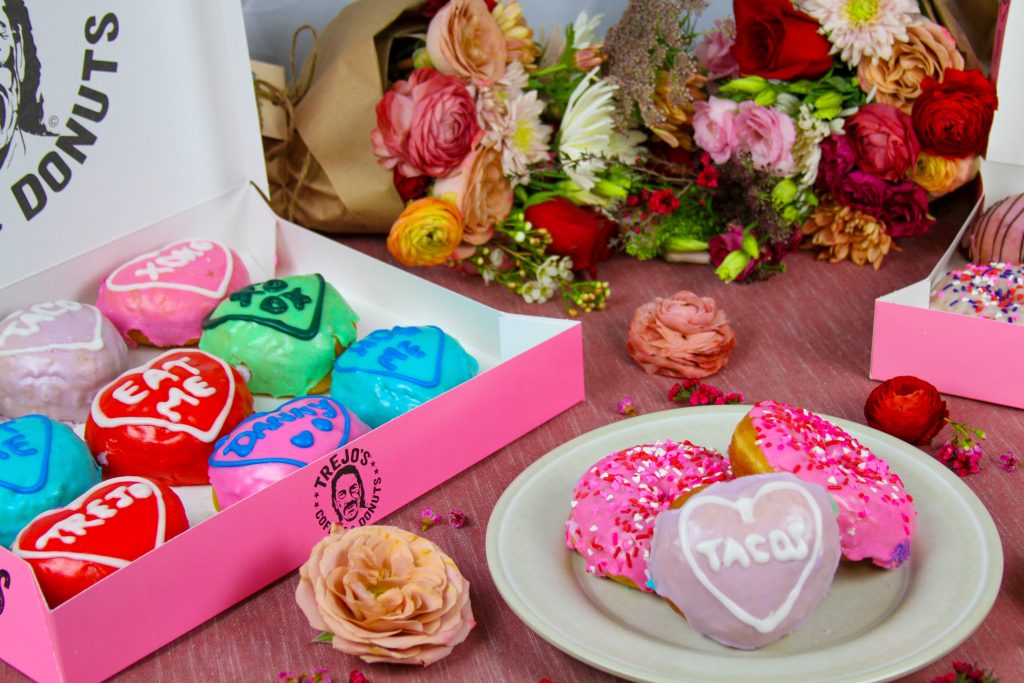 Open | Feb. 12
Grab something sweet and lovely this Valentine's Day at Trejo's Coffee & Donuts, where famous actor/founder Danny Trejo (aka Cupid) will be at the Hollywood shop ready to kick-off the holiday with a special box of donuts signed personally by him. Enjoy a memorable day with the gals or significant other by meeting up with Danny Trejo and indulging in Trejo's limited edition V-Day donut flavors (available all weekend)! In addition, Trejo's is excited to team up with Latina-owned apparel brand Hija De Tu Madre for this lovely event. Hija De Tu Madre will be popping up at Trejo's Donut Shop and will be offering a limited amount of exclusive apparel.
Danny Trejo will be there at 12:30 p.m.-2:30 p.m. Hija De Tu Madre will be there at 11 a.m.- 4 p.m. Wed – Sun 7 a.m. to 4 p.m. 6785 Santa Monica Blvd, Los Angeles. 323.462.4600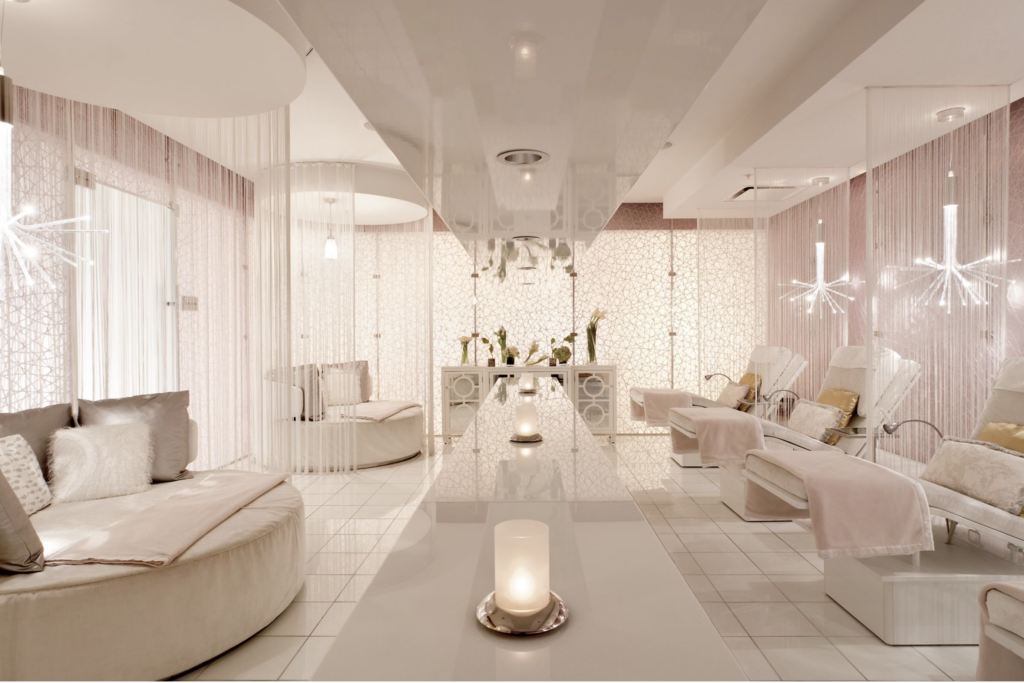 Open | Feb. 1-28
Valentine's Day is here, but if you can celebrate love all month long, during the month of February, couples can partake in Ritz Carlton's Couples Chemistry Package. This package includes an indulgent 100-minute full-body massage followed by a purifying body polish and balm that is applied before immersing in a soaking bath infused with grounding rose crystals and complimented with a glass of champagne. After this relaxing and grounding treatment leaving you and your partner feeling fully restored, guests will be gifted with a deluxe, limited-time treasure chest by Modern Alchemy , containing the products that were utilized during the treatment so you can continue the pampering at home with luxe DIY massages. ($960 per couple.
Appointments are required. For more information visit website. 900 W Olympic Blvd, Los Angeles. 213.743.8800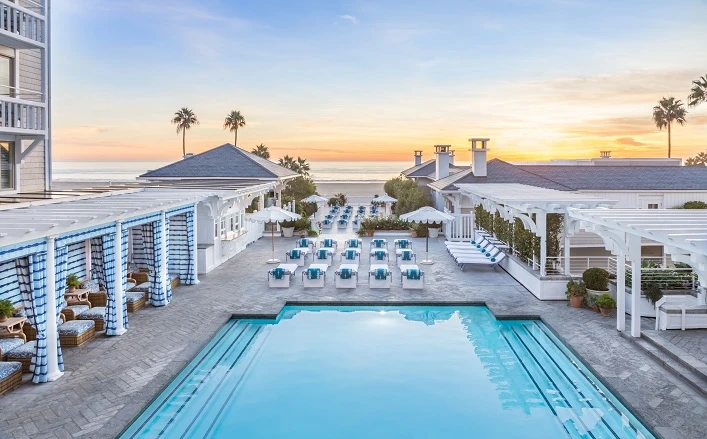 Open | Feb. 1-28
One of Southern California's most iconic stretches of coastline, Santa Monica's Shutters on the Beach is an ideal romantic retreat for Valentine's Day. They are offering seasonal spa treatments at ONE Spa, the Beachside Bliss picnic package is for a romantic beach picnic or Gallentine's Day celebration with al fresco dining at 1 Pico and Coast restaurants. Also, couples can get the other option, "You and Me by the Sea" package. It includes accommodations in an Ocean View King room, Couples Massage at ONE Spa, Welcome gift of adventure challenge game – couples edition, Bicycle built for two to ride on Santa Monica's iconic Strand Beach Path, Beach bags for two, and overnight parking. Whether it is a weekend staycation or a week-long getaway, Shutters provides plenty of opportunities for couples to relax and adventure along the coastline. 
Bookings are required. For more information visit website. 1 Pico Blvd, Santa Monica. 310.458.0030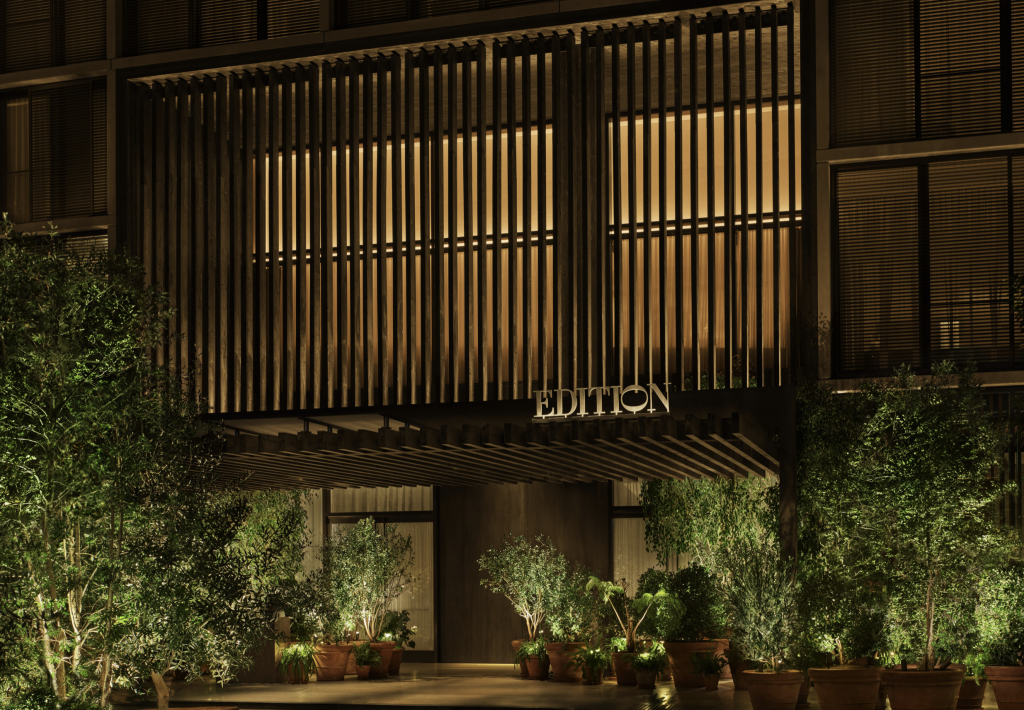 Open | Feb. 1-28
Valentine's Day is all about love and relaxation, so The Spa at The West Hollywood is excited to announce the launch of an exclusive new treatment with Malibu-based clean skincare brand, OSEA. Couples looking to extend their self-care experience are invited to book The West Hollywood EDITON's Escape to Wellness. The two-night package includes a $225 spa credit which can be applied towards any of The Spa's treatments, ranging from the newly launched RENEW and the far infrared BALANCE to The Spa's signature line of hydrating facials, restorative massages, and Stay All Day experiences. So Relax and enjoy this weekend of love with your partner at The Spa.
Appointments are required. For more information visit website. 9040 West Sunset Blvd, West Hollywood. 310.953.9899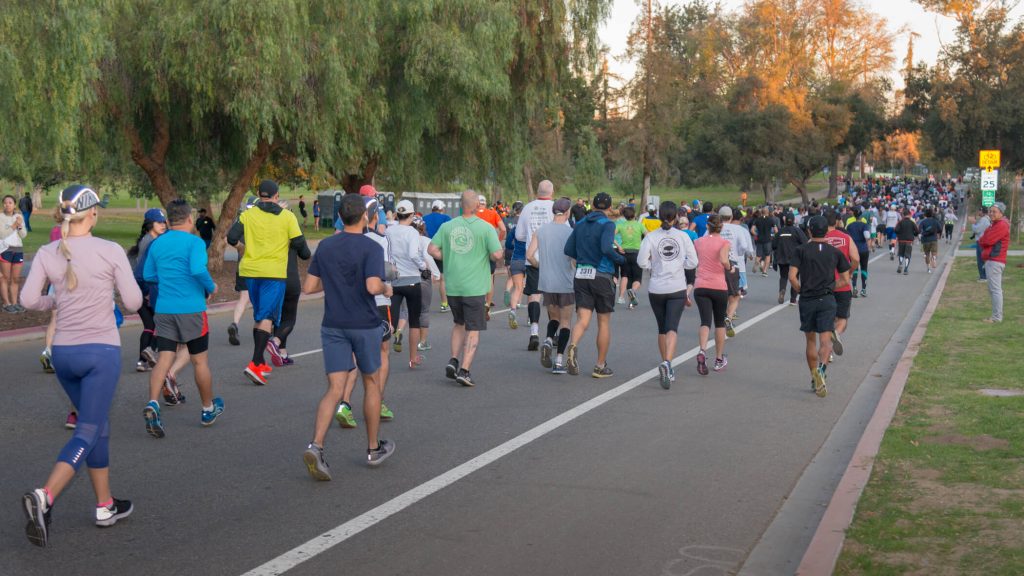 Open | Feb. 13
This Valentine's Day Weekend, over 600 runners, walkers and hikers are expected to cover the major trek through Griffith Park trails. Proceeds from Run GPR benefit the Los Angeles Parks Foundation (www.laparksfoundation.org) the exclusive beneficiary – who's mission is to preserve and promote LA's Parks – with all proceeds aiding the 450 City parks. Participants will get to race through the iconic Griffith Park, featuring over 4,210 acres of both natural chaparral-covered terrain and landscaped parkland and picnic areas. The event will also feature an expo with music, local vendors and fun for the whole family! All registrants receive a commemorative die cast finish medal and t-shirt. . So come and sign up for this fun, healthy run through Griffith this Sunday.
Registration prices range from $50 to $95 and virtual run option. Griffith Park, 4730 Crystal Springs Drive, Los Angeles. 626.755.8489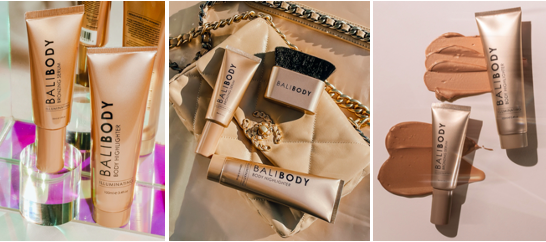 Open |
This Valentine's Day get something special for your special someone and we believe a cute gift set from BaliBody will do the trick. Gift them the beauty of self-care with their own skin set to maximize their look in preparation for this Summer! For example, a deeply hydrating Bronzing Serum that achieves a warm, bronzed tint to the face. The versatile, easy-to-use formula is enriched with anti aging ingredients, nourishing oils and skincare benefits for a complexion perfection finish. Use it on its own for or a youthful, glowing finish or mix it with your foundation or wear it alone for flawless dewy glow. Customise your look with an instant touch of radiance. Suitable for all skin types. This is something that your special someone might be looking for, so get it for them now.
All other images are courtesy of the venues featured.