Mirabelle Debuts New Chef, Upscale California Bistro Fare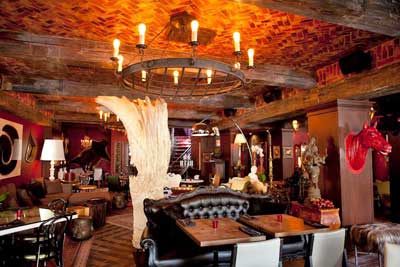 The beloved Sunset Strip bistro introduces new executive chef Drew Ison who concocts a menu of upscale California bistro fare.
By Christina Xenos
There are few restaurants that can claim a Sunset Strip address for 41 years, but Mirabelle has done just that. A cozy-yet-whimsical hideout, the newly remodeled Thomas Schoos-designed space has a new chef to match. He is executive chef Drew Ison, formerly of the Ronald Reagan Presidential Library, and he brings his designs on a diverse menu of California cuisine to your table.
Take a seat among oversized chairs, postmodern artwork, and contemporary accents and enjoy highlights of his culinary creations like flaming saganaki made from delightfully rich kefalograviera cheese and served with peppers and tomatoes; or ahi tuna tartar with avocado and ginger cream. Pan seared jumbo scallops arrive on a bed of smoked beluga lentils, tomato butter emulsion and baby market vegetables; while a comforting version of Scottish salmon is accompanied by sweet potato puree, savory bread pudding and maple butter. Dessert brings the restaurant's signature chocolate soufflé; strawberry shortcake with coconut panna cotta, angel food cake, lemon and basil; and other creations made by Ison. Have a look at the highlights: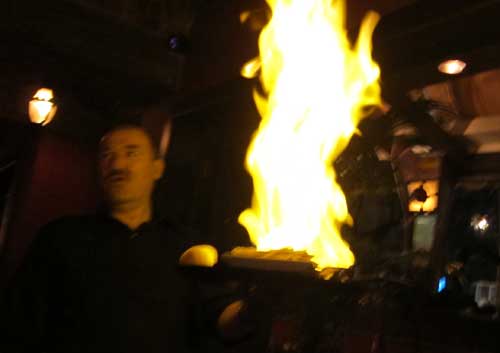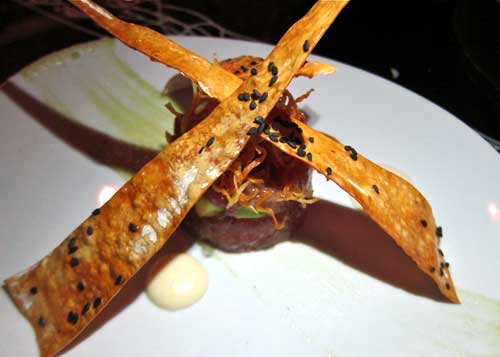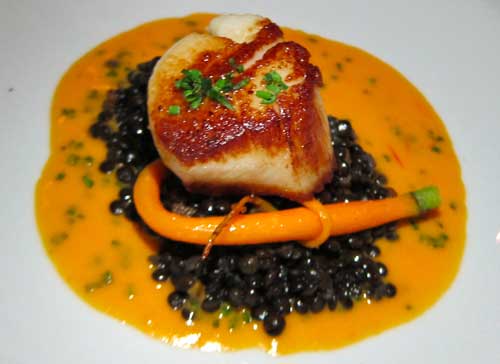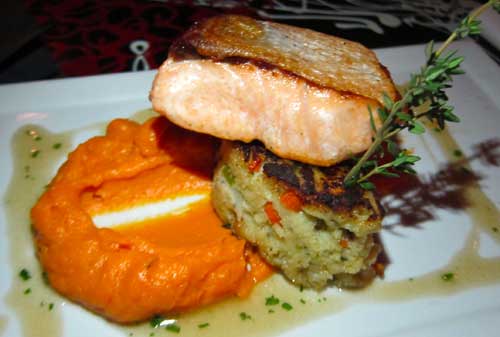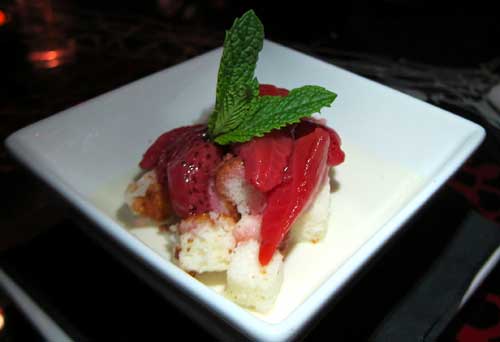 Dinner nightly, open late; lunch weekdays, Sunday brunch. 8768 West Sunset Blvd., West Hollywood, 310.659.6022. MirabelleOnSunset.com