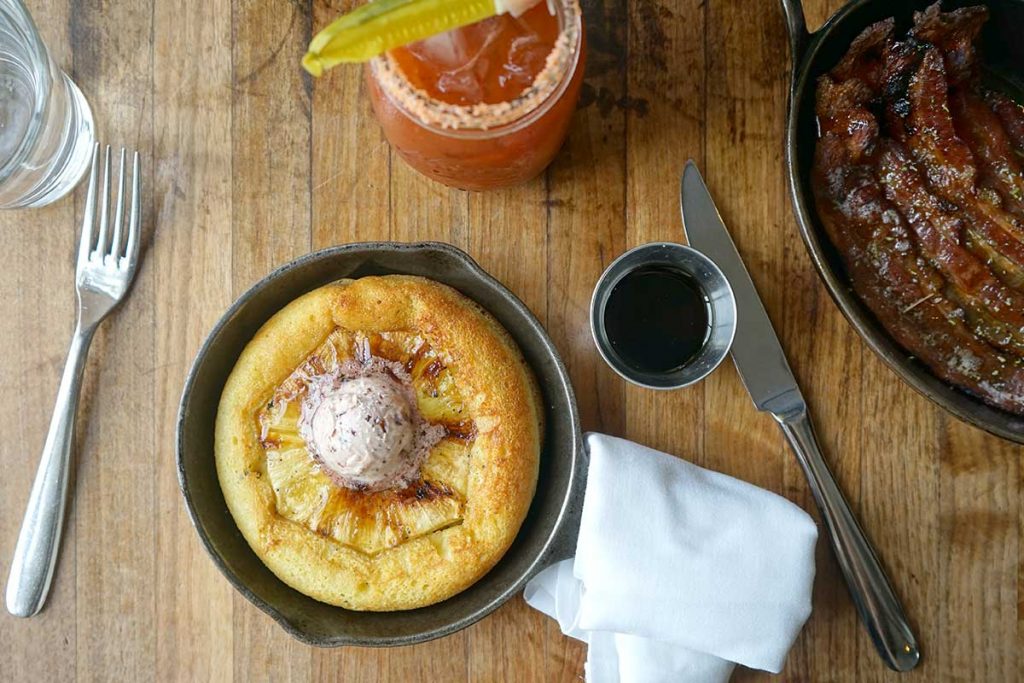 Each week we spotlight top Los Angeles restaurants, dining and drinking experiences you need to try.
Edited by Christina Xenos
Shake Shack
Opens March 15. From a hot dog cart in New York's Madison Square Park to worldwide fame, the first Los Angeles outpost of Shake Shack is finally ready for its big reveal in West Hollywood. Expect classic Shake Shake burgers (and a 'Shroom burger for vegetarians), dogs and crinkle cut fries with the addition of frozen desserts created just for the location. If you don't know what a "concrete" is now, it will be a part of your vocabulary soon. It's frozen custard blended with mix-ins like Larder Baking Company slated caramel chocolate brownies, peanut butter sauce and chocolate in Brownie Points; or Cofax doughnuts and Sqirl jam in the Rainbow Connection (5% of sales benefit LA PRIDE, advancing human rights, education, outreach and equality for the LGBT community). Opens at 11 a.m. 8520 Santa Monica Blvd, West Hollywood, 323.488.3010. shakeshack.com
Viviane
March 15. Executive Chef Michael Hung and Ojai Vineyard Winemaker Adam Tolmach collaborate on a six-course family-style "Cuisine de Campagne" menu that showcases Ojai's terroir. Highlights of the intimate dinner include lightly cured and hot smoked albacore belly paired with 2014 Riesling Kick On; ragout of English and snap peas paired with 2014 Pinot Noir Kessler Haak; roasted chicken and dumplings paired with 2013 Grenache John Sebastiano; and Moroccan-spiced lamb shoulder paired with 2013 Syrah John Sebastiano. The dinner is also the first in a larger wine event series for the restaurant. Reservations required. $88/pp. The Avalon Hotel, 9400 West Olympic Blvd., Beverly Hills, 310.407.7791. vivianerestaurant.com
Nick + Stef's Whole Animal Dinner: Berkshire Pig
March 16. Nick + Stef's launches a whole animal dinner series continues this month featuring a whole roasted Berkshire Pig accompanied by the restaurant's signature Ceasar salad and sides that include polenta stirred from an 80-lb. Grana Padano cheese wheel; cavatelli with San Marzano tomatoes and guanciale; and rapine grilled with garlic and chile flakes. The evening begins with a cocktail reception that includes a gin and tonic bar. The series continues in April with line-caught Atlantic loupe de mer baked whole under a salt crust; May features a Napa Valley spring lamb; June is Canadian wild salmon slow cooked over "yesterday's coal"; and July offers whole tuna or swordfish prepared four ways. $79/pp, $35/pp wine pairings. 330 S Hope St., downtown, 213.680.0330. patinagroup.com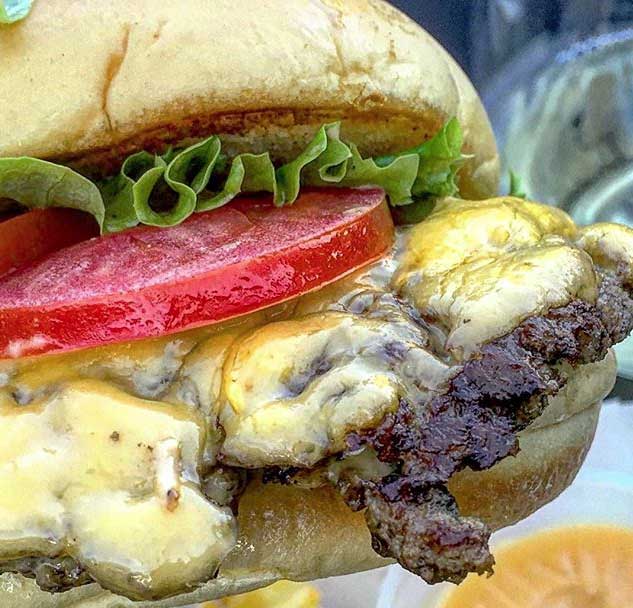 Republique
March 16. Modern Times brewery stops by Republique for a special tap take-over beer pairing dinner. Chef Walter Manzke has created six-course menu to pair with six different Modern Times beers like Lomaland, Fortunate Islands, Black House, Orderville, City of the Dead and Fruitland Apricot. $115/pp. 7 p.m. tickets: events@republiquela.com or by calling 310.362.6115. 624 S. La Brea Ave., L.A., 310.362.6115. republiquela.com
St. Patrick's Day
March 17. Corned beef and cabbage, fish and chips and plenty of Irish beer are on tap around Los Angeles all week long for St. Patrick's Day. Check out our guide to celebrating St. Patrick's Day in Los Angeles for all the details.
Fishing With Dynamite
The revered Manhattan Beach seafood spot now offers brunch in addition to their regular menu of ocean delicacies. Dishes include crab Benedict with Maryland crab, tomato, arugula, poached eggs and Bernaise; shrimp and grits with Geechie Boy white corn grits, shrimp, gumbo sauce and a free range egg; chilaquiles with Peads and Barnetts pork shoulder, Dianas corn tortillas, red eye salsa and scrambled egg; fried chicken and waffle; Neuske's bacon; and brunch cocktails. You can also learn the art of brunch entertaining with Chef David LeFevre on March 20, from 11 a.m.-1 p.m. ($80/pp) at The Arthur J. Learn when to start your prep, what to make ahead and how to bring your eggs to the table HOT. LeFevre will demo dishes like baked eggs with harissa piperade, polenta and chard; pineapple upside down griddle cake; bacon with rosemary and brown sugar; and market citrus salad w/ FwD shrimp. Enjoy bites along the way and take home tips and recipes. Reservations: 310.545.5405. Fishing with Dynamite, 1148 Manhattan Ave., Manhattan Beach, 310.893.6299. eatfwd.com
Venice Whaler
The seaside venue is the perfect spot to refuel during one of L.A.'s epic beach days. The restaurant's new seasonal menu features dishes like Jefe's avocado toast with creamy avocado and ricotta, topped with tomatoes, radishes and shallots; short rib poutine, French fries topped with braised beef and cheese curds (imported from Wisconsin); short rib grilled cheese; and clam and corn chowder. Visit the Crab Shell Bar for three new cocktails like the You Used to Mezcal Me on My Cell Phone, an aperitif of mezcal, Campari, grapefruit and orgeat syrup. 10 West Washington Blvd., Venice, 310.821.8737. VeniceWhaler.com
Aestus
The Santa Monica dining destination now offers a four course Sunday supper from new Executive Chef Andrew "Dru" Betita. The menu is inspired by family meals that O'Connor grew up eating with the elevated take that Aestus is known for. Expect a communal antipasto platter, followed by a choice of coursed classic Italian dishes like white bean and escarole soup, housemade tagliatelle and ricotta cheesecake. Dish presentations will vary seasonally and wine pairings are available. You can also order dishes on the Sunday menu a la carte. $45/pp. 507 Wilshire Blvd., Santa Monica, 424.268.4433. aestusrestaurant.com