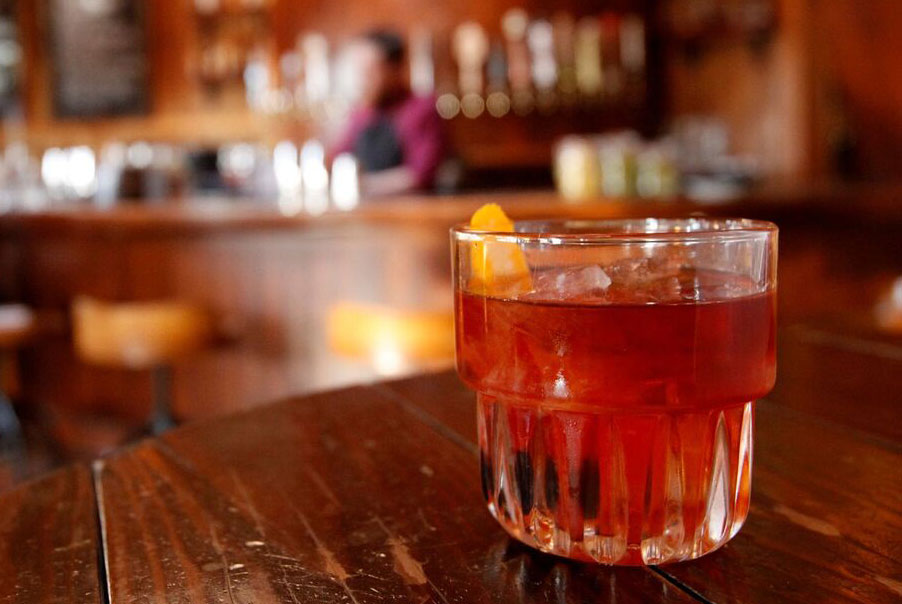 Prohibition was repealed on Dec. 5, 1933 and to celebrate Repeal Day we toast the anniversary around Los Angeles.
By Christina Xenos
Bar10
Bar10 in West Hollywood offers all their specialty cocktails half off for the day. Sip on everything from The Pink Slip with Russian Standard vodka, agave, lime, strawberry, cucumber and jalapeño; to the Honey Badger with Bulleit rye, honey, lemon and bitters.
Cole's
The historic downtown restaurant and bar honors the day with specials, including two of Cole's classic French dips and two sides for $19.08, as well as all-day drink discounts—think Prohibition cocktail specials for $5 and up—and Mama's Little Yella Pilsner for just $1.90.
1933 Group
The 1933 Group will celebrate its namesake holiday with select $1 tipples at all their bars from 5-7 p.m. Get $1 Old Fashioneds at Idle Hour, Highland Park Bowl, Harlowe, Sassafras, Bigfoot West, Oldfield's and Thirsty Crow. Its TBD at Bigfoot Lodge, while La Cuevita serves up a Tequila Press.
Faith & Flower
Stop by the downtown dining and drinking destination for $1 Havana Club Puerto Rico Punch featuring a smooth flavor of tropical fruit combined with oak and vanilla. Additionally, the bar will be serving up other cocktail classics like Gibsons, Daiquiris, Sazeracs and Old Fashioneds ranging from $9-12.
TART
TART restaurant in the Farmer's Daughter Hotel celebrates the day with $5 Repeal Day Mules from 4 p.m.-close. You can create a mule with the liquor of their choice (vodka, tequila, whisky or rum).