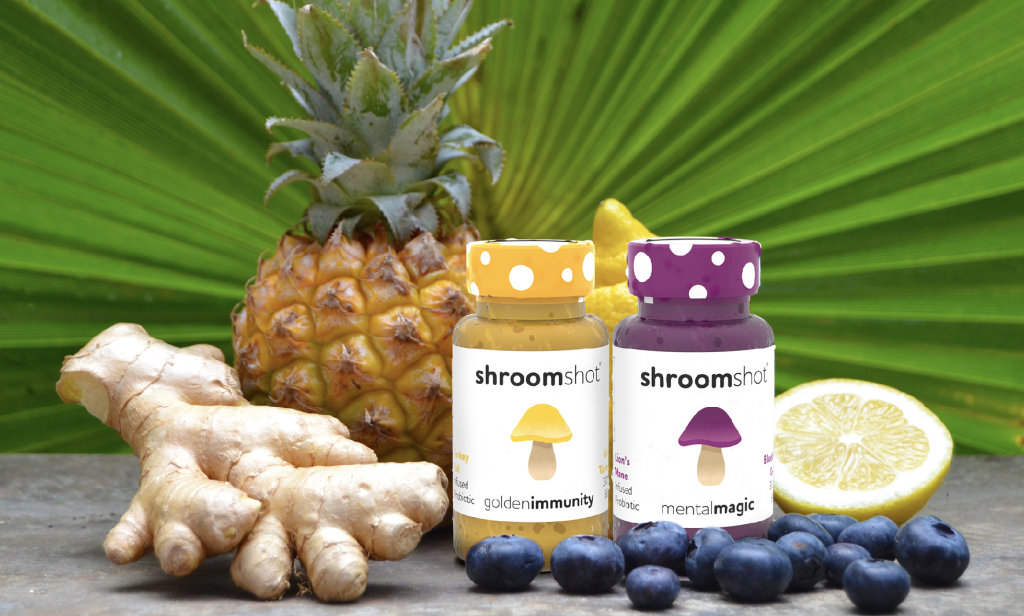 Shop small. Shop local. Here's a list of Los Angeles businesses that are putting us into the holiday shopping spirit.
Holiday shopping doesn't have to be stressful—so let our annual gift guide help to narrow the choices. Take a look at our curated list of gifts for everyone on your list, from the luxe lover to the arts lover to the foodie. Get our picks for one stop shopping (options for both online and in person) and for the gifts that keep on giving.
ONE-STOP SHOPPING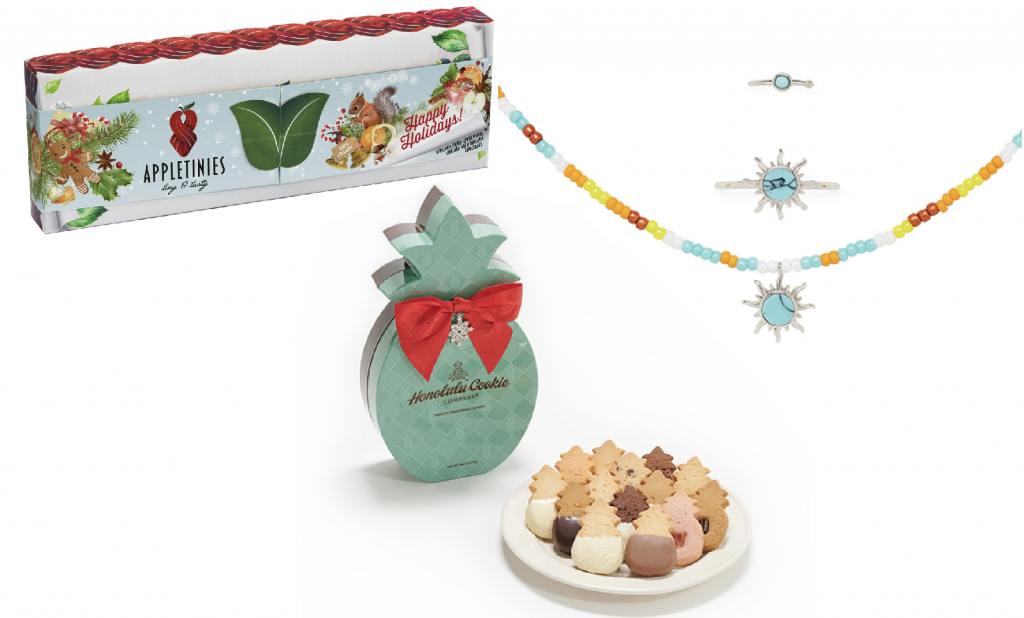 Through Dec. 18. Supporting local artisans during the holidays is one of many ways to spread holiday cheer. The Jackalope Holiday Market has gone virtual this year, offering local craftspeople the opportunity to reach online shoppers. Get your holiday shopping done in this one-stop online destination. There are gifts for every personality: a ceramic paint palette ($40) for the emerging artist in your life, designer kitchen gloves ($19.99) to make chores a fashion statement or a sampler pack from L.A.-based Shroom Shot to give the gift of health. Gifting categories include decor, kitchen, body care, family, accessories and more. Open until December 18, with free shipping on all U.S. orders. 323.989.2278.
One Colorado's diversity in shopping provides easy inspiration and motivation to shop small. This city-block of dining and shopping in Old Pasadena offers modern style with small old town charm. Among many of the great finds is family-owned and operated The Soap Kitchen, which offers 'a few of our favorite things'—like Brown Paper Packages tied up with string ($36), a gift filled two 4-ounce soaps, a natural sisal washcloth, and a wooden soap dish. For the fascinatingly, mysterious and quirky, get lost inside Gold Bug where you are sure to find a one-of-a-kind gift for the person that has everything. Our top pick? A white and gold gilded phonograph handmade in Italy ($140) will sure to turn heads … and ears! 41 Hugus Alley, Pasadena, 626.564.1066.
Through Dec. 27. Immerse yourself in Westfield Century City's holiday wonderland and innovative pop-up market experience. The market features a curated mix of the season's best gifts from abroad. Find deliciously packaged gifts like the Mele Pineapple Shape Box ($26.95) from Hawaii or the Triple Giftbox "Happy Holiday" ($16) from Austria's Appletinies. For the pet lover or your own furry friend, find modern essentials like fan fave Toy Kit from Brooklyn-based Wild One. And for the one who loves life snag a Dreaming Out Loud Jewelry Set ($48) from Pura Vida Bracelets—founded by SoCal natives to help Costa Rican artisans. Other great gift ideas for every one on your list can be found at this holiday pop-up featuring emerging brands such as Courant, Art of Tea and many more. 10250 Santa Monica Blvd., Century City, 310.277.3898.
FOR THE LUXE LOVER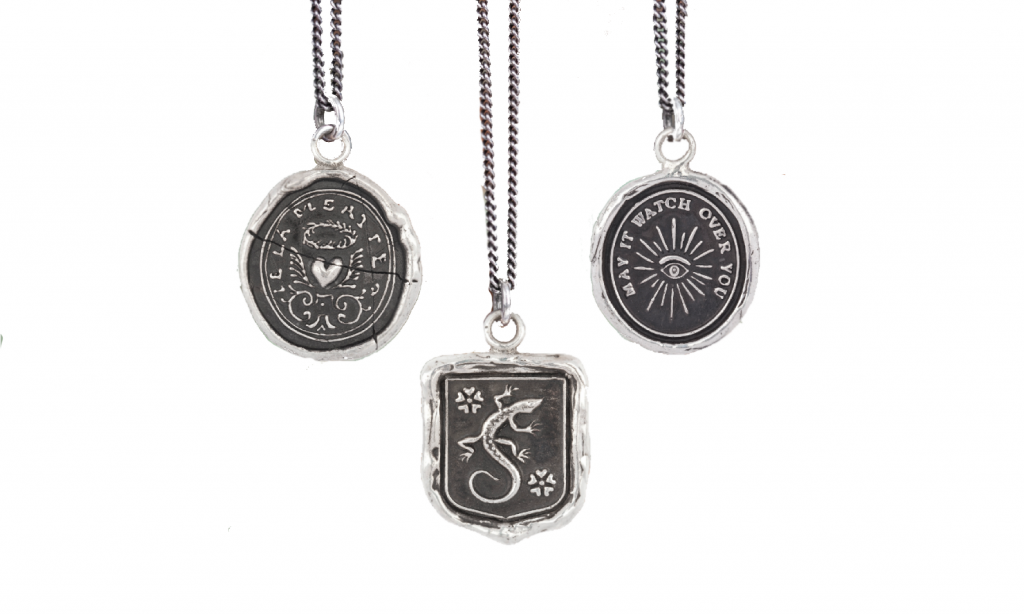 You may already be familiar with King Baby's cutting edge, rock 'n roll jewelry for both men and women, but this month, King Baby Studio is launching its new eyewear line (starting at $425). But for something more traditional to suit friends of all faiths, the Star of David pendant ($500) is the perfect gift for Hanukkah and a traditional cross beaded necklace ($370) is perfect for Christmas. 1621 12th St., Santa Monica, 310.828.4438.
The new Beverly Hills flagship retail location (the first in the U.S.) brings scents derived from Henry Jacques' library of nearly 3,000 in-house creations to a wider audience. Painstakingly matched, a beautiful crystal falcon and scent come together to form a masterpiece that is unique and personal. 204 N. Rodeo Drive, Beverly Hills, 310.928.9222.
Inspired by antique wax seals, each piece of Pyrrha's handcrafted and sustainable jewelry has a unique meaning. This year, you can really show your loved one the thought you put into their gift this year. Everyone can use a guardian angel this year, this New Beginnings talisman (starting at $179) is the perfect sentiment to say adios to 2020 and welcome in the new year. For your special first responder, check out the Bravery & Protection braided bracelet ($185) or the 14K gold First Responder talisman (starting at $1,109). These unisex pieces, loved by celebrities, are available at the West Hollywood location (curbside pick-up available) or online. 8315 W. 3rd St, West Hollywood, 323.424.4807.
FOR THE FOODIE
Gift the chef in your life a custom gift box made with the help of in-store experts who can assist in finding that perfect specialty ingredient (like fresh white truffles and sustainable caviar). Don't forget your host as no Italian holiday is complete without Panettone—a traditional candied orange and raisin cake (starting at $21.90). Other gift highlights include "When in Toscana" ($89.90), a gift box filled with classic cantucci cookies, traditional pasta for a rustic meal and a bottle of wine to pair; and "Taste of Eataly" ($89.90), a gift box filled with Eataly's most iconic products. 10250 Santa Monica Blvd., L.A. 213.310.8000.
Located in the Original Farmers Market, Kaylin & Hobbs scrumptious pickles are an unexpected gift that doubles as an appetizer! With nine delicious flavors—jalapeño, kosher dill, half sour, horseradish, mustard, spicy dill, full sour, honey mustard and bread and butter—these New York-style pickles are the perfect surprise for the pickli-est person in your family. You can visit in person or order through Mercato for same or next day delivery (and definitely add gifts, meals and grocery items from other Original Farmers Market merchants, such as Monsieur Marcel Gourmet Market & Seafood Market and Marconda's Meats & Puritan Poultry). 6333 W. 3rd St., Mid-City, 323.297.3339.
Located in the Malibu Country Mart, the Hungarian chocolate recipes yield unforgettable truffles, decadent vodka balls and crispy bears. Pick up a $45 cocktail shaker gift box or a semi-customized wooden chest (starting at $70) for those hard-to-shop-for relatives! 3835 Cross Creek Road, Malibu, 310.317.0400.
FOR THE ARTS LOVER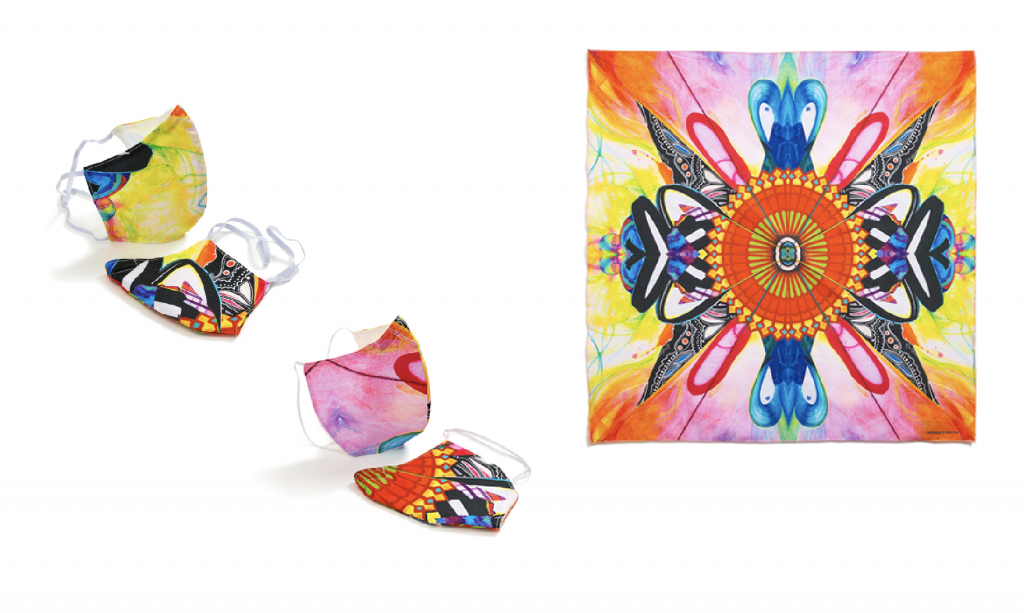 Give the gift of theater this holiday season and support local theater at the same time. A Center Theatre Group Friends Membership starts at $10 monthly tax-deductible donation and gives free all all-access to Digital Stage and Digital Stage+ performances. With your support, the show will go on. 213.628.2772.
Put your best face forward by giving the gift of art with a collection of masks sure to make a statement. Choose from graphic or abstract to make that bold statement—there is a design to suit every sensibility. Our favorite? Shinique Smith's personal mask titled "Joy, Always & Everywhere". Why not send someone a little "Joy" this holiday season? In fact, make someone's day at home more pleasant with Andy Warhol Set of 6 Wooden Puzzles. ($24.99) Each puzzle, once assembled, nestles nicely framed inside the box. Have your purchases wrapped and ready for pick-up at the Resnick Store. 5905 Wilshire Blvd., L.A., 323.857.6146.
GIFTS THAT KEEP GIVING
This year has been tough on the L.A. Zoo, but the animals and those that care for them still show up every day! Currently open with advance ticketing, an L.A. Zoo membership is the gift that gives … to everyone. A family membership for $150 allows two adults plus their children or grandchildren admission (among other perks), plus helps support the zookeepers and facilities that make sure these animals are happy and healthy. 5333 Zoo Drive, L.A., 323.644.4200.
Purchase a Bloom Box gift subscription and give a weekly, bi-monthly or monthly box of fresh cut flowers (starting at $72.25) for the ultimate expression of love and self-care. You or the gift recipient will receive a thoughtfully curated delivery of cut blooms straight from small California farms to your doorstep. While your gift recipient receive gifts through this subscription, California small growers and many community organizations will also receive support from your efforts to Shop Small. Lilla Bello is committed to giving back through Free Arts LA. 310.453.3311.
THE GIFT OF WELLNESS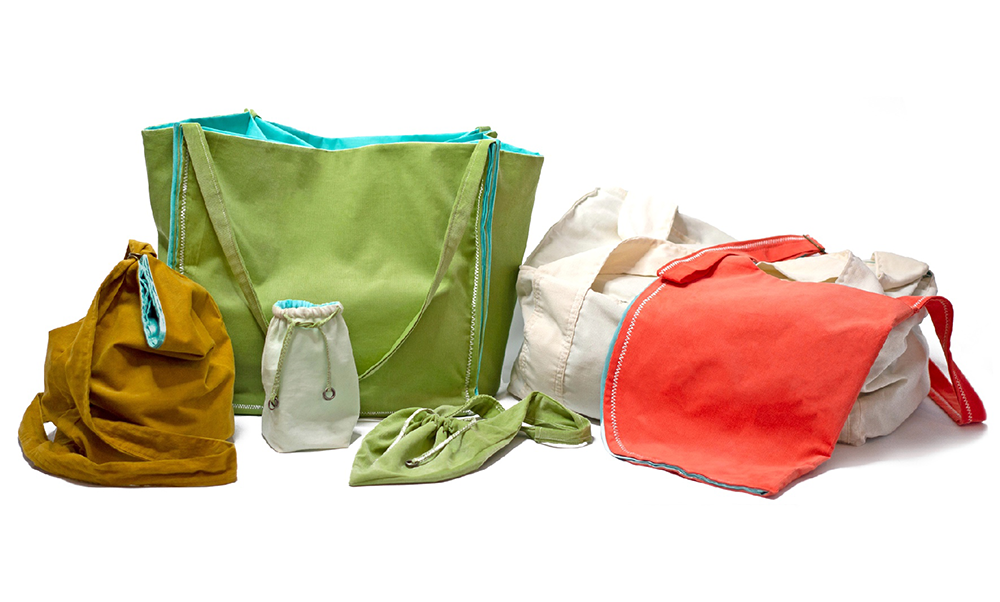 Created by a local hotel concierge who was looking for the perfect body butter that was super moisturizing, but not greasy, Zachary Tristan started giving out his product to friends, fellow concierge friends and hotel guests. And voila! A brand was born—and it does NOT disappoint. Makes a great stocking stuffer or a holiday gift for teachers! The "I want both" two-piece set is on sale now! ($75) Available online.
Another gift that keeps giving, and another opportunity to support a local Los Angeles company. Quarterly delivered boxed full of beauty and wellness products and chic home goods. Each seasonal box is easily worth over $200, an annual membership includes four boxes for $179. You can also gift just one box or send an e-gift card.
L.A.-based partners Kathryn Hampton and Dicky DeBiase set out to create a collection of masks (starting at $18), blankets, totes, hip bags, duffel bags and other outdoor accessories to promote mental well-being by encouraging people to safely enjoy the outdoors for a walk, hike, picnic, small gathering or weekend away. With a portion of sales supporting green space in under served communities, this is truly a gift that you can feel good about.
Photo credits: Shroom Shot courtesy Shroom Shot. Westfield courtesy Unibail Roamco/Westfield. Pyrrha courtesy Pyrrha. Shinique Smith's "Joy, Always & Everywhere" courtesy LACMA. Out and About Supply courtesy Relevance PR.