Los Angeles Cocktails You'll Want to Drink Now
Whether you're sipping cocktails at home or on the town, here are a few of our current favorite Los Angeles cocktails, where to find them, and how to mix them at home.
<<prev 9 of 9 beginning>>
Kale Cocktail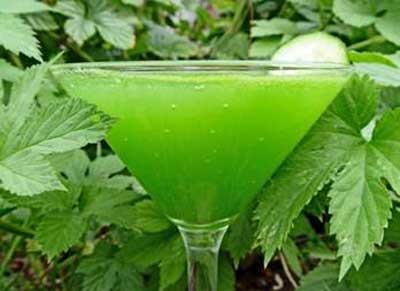 The MO at Napa Valley Grille in Westwood is utilizing farm fresh ingredients in all their offerings, and nothing could personify that more than blending fresh greens into a cocktail that perfectly rides the detox/retox line.
2 parts fresh kale juice (blend fresh baby kale with a little water in a blender)
3 parts fresh lemonade
1 part Hendrick's Gin
1/2 part St. Germain
2 parts club soda
1/2 part agave syrup (optional)
Shake vigorously with ice in a cocktail shaker.  Strain and serve up in a martini glass.