Los Angeles Cocktails You'll Want to Drink Now
Whether you're sipping cocktails at home or on the town, here are a few of our current favorite Los Angeles cocktails, where to find them, and how to mix them at home.
Cucumber Martini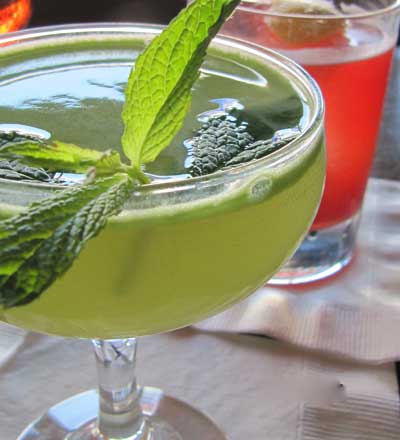 The Cucumber Martini has been a staple at AMMO in Hollywood, and Bar Manager Jonny Ericsen has added Hendrick's gin with fresh cucumber juice, lemon juice and fresh mint to the classic as art of their end of summer cocktail menu .
2 oz. Hendrick's Gin
1 oz. fresh cucumber juice
1/2 oz. lemon
1/2 oz. sugar
Served up and chilled. Garnished with fresh mint.