Los Angeles Cocktails You'll Want to Drink Now
Whether you're sipping cocktails at home or on the town, here are a few of our current favorite Los Angeles cocktails, where to find them, and how to mix them at home.
Red Earl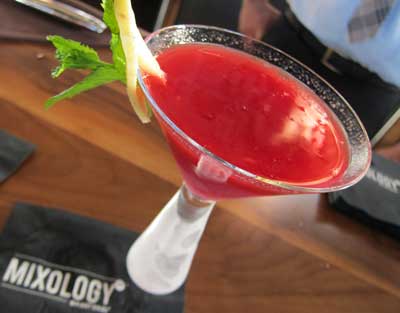 Mixology101 at the Los Angeles Farmers Market is an imbibers oasis featuring a selection of inventive, handcrafted cocktails from internationally-renowned mixologist, "The Maestro" Salvatore Calabrese's (Playboy Club London) and Joseph Brooke (The Edison). Calabrese coined this juicy cocktail ager after Earl Charles Spencer, brother of Princess Diana.
1 1/2 oz. Vodka
2/3 oz. Limoncello
2/3 oz. Raspberry Puree
2 slices Fresh Ginger
Middle ingredients together in a shaker, add ice and strain into a martini glass. Garnish with a piece of ginger.