Los Angeles Cocktails You'll Want to Drink Now
Whether you're sipping cocktails at home or on the town, here are a few of our current favorite Los Angeles cocktails, where to find them, and how to mix them at home.
Grapes of Wrath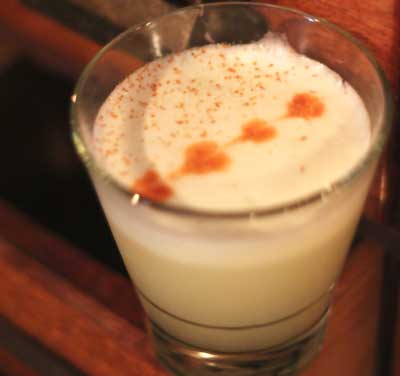 "Cocktail-sophisticato" Mia Sarazen, who has made a name for herself in the LA cocktail scene by creating top-quality programs at SoHo House, Harvard & Stone, Black Market and Tasting Kitchen, launches new cocktail creations at The Churchill. The Grapes of Wrath is one of these cocktails, which featuring Kappa Pisco, an unaged spirit from Chile made from the double distillation of wine.
2 oz. Kappa Pisco
3/4 oz. Pineapple Gomme
3/4 oz Lime Juice
1 Egg White
Mix ingredients together and serve over ice. Garnish with grated cinnamon and Angostura bitters.