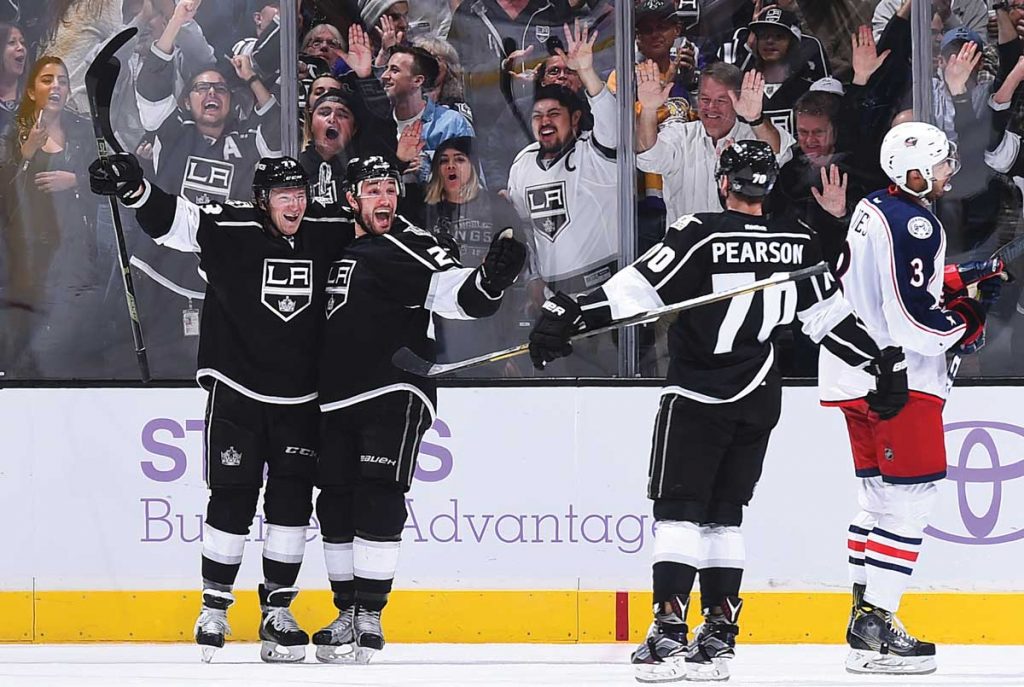 The LA Kings celebrate 50 years in the NHL and host a series of special events to celebrate their golden anniversary during NHL All-Star Weekend, Jan. 28-29.
Whether or not the Los Angeles Kings win their third Stanley Cup this year, the 2016-2017 season is cause for celebration: They're marking 50 years since the NHL awarded the LA franchise to Jack Kent Cooke and, eight months later, the team played its first NHL game. A series of special events to celebrate the golden anniversary kicked off last February and culminates with the 2017 NHL All-Star Weekend at Staples Center Jan. 28-29. It's the Kings' third time hosting the event, which includes an NHL All-Star Skills competition on Saturday, followed by the All-Star Game on Sunday. Those lucky enough to score tickets are in for a weekend of action as the league's star players show off their moves and battle it out on the ice.
Visit nhl.com/kings and staplescenter.com for more information.