By Paul Feinstein.
Anyone paying attention knows that L.A.'s dining scene has risen to meteoric levels in the past five years. An influx of celebrity chefs has flooded into the city, elevating L.A.'s food to a level that truly serves its eclectic nature. The Michelin Guide coming back to Los Angeles for the first time in 10 years only validated what L.A. diners have known all along: This city can cook. And, now, both the city's new and classic hotels have gotten in on the action, raising the bar and competing with destination-worthy joints featuring award-winning chefs and unmatched cuisines that cover the wide range of L.A.'s food culture. If you're looking to dine out in 2020, throw the stereotypes about hotel restaurants out the window, because these options very much stand on their own.
The Michelin Guide doesn't throw stars around lightly, and when it returned to Los Angeles last year, there were only half a dozen local restaurants that achieved two-star status. Somni, inside Beverly Hills' SLS Hotel, just happens to be one of them. The name Somni means "dream" in Catalan, and while eating at this 10-seat Spanish spot, you'll be pinching yourself to make sure you're awake. The ever-changing 20-plus-course menu helmed by chef Aitor Zabala flows with Spanish flare, and you can expect twists on classics like pan con tomate, a beet gazpacho and a turbot with Basque origins. No two meals here are ever the same, but there will always be precision, elegance and a level of food that borders on art. 465 La Cienega Blvd., L.A., 310.246.5543
Another Michelin recipient, CUT earned a single star in the California guide for its perfectly prepared slabs of juicy steaks. Set inside the Beverly Wilshire hotel in the heart of Beverly Hills, CUT is a hot spot helmed by world-renowned chef Wolfgang Puck and a magnet for a see-and-be-seen L.A. crowd. But never mind all of that and pay closer attention to the A5 Japanese pure breed wagyu, the 35-day dry-aged prime or the 48-ounce USDA tomahawk that makes even grown men cower. Once you stop salivating and the meat sweats set in, take a gander around the room at the priceless art hanging from the walls. 9500 Wilshire Blvd., Beverly Hills, 310.276.8500
Combining the talents of James Beard nominee (and breakfast impresario) Jessica Koslow of Sqirl fame and Gabriela Cámara of Mexico City's iconic Contramar and San Francisco's Cala, Onda is a Mexican-Californian restaurant that's redefining the terms of both locales. The diverse menu scintillates with seafood including standouts like the smoked-trout tostada and charred octopus with turmeric-pickled celtuce. Inside the newly opened Proper Hotel in Santa Monica, Onda is the L.A. restaurant hot spot du jour with very hard-to-get reservations that are well worth the wait. 700 Wilshire Blvd., Santa Monica, 310.620.9917
Inside the newish boutique Kimpton La Peer Hotel in West Hollywood, Viale dei Romani is four-time James Beard nominee chef Casey Lane's ode to Southern Italian cuisine. Using touches of Lane's penchant for the wider Mediterranean (his family is from Southeastern France), his pastas and seafood dishes pop with spices, while his pizzas crack perfectly to reveal a gooey crusted center. The must-order dish, however, is the pasta alla piastra, aka the 100-layer lasagna that oozes with ragù and is filled with béchamel. And, yes, there are actually 100 layers of pasta in this decadent dish. 623 N. La Peer Drive, West Hollywood, 310.691.1600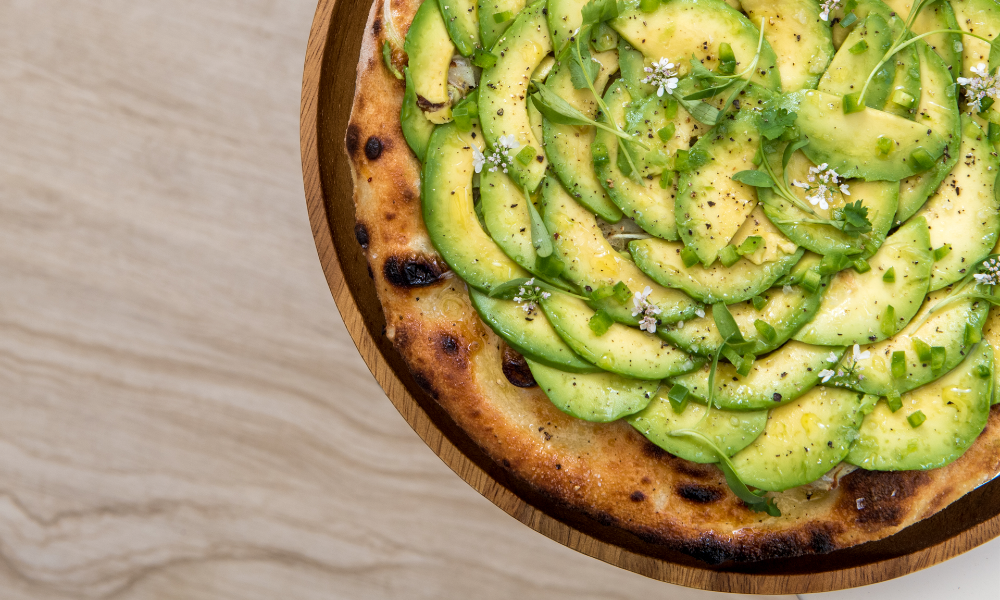 Los Angeles isn't exactly known as a fine-dining city, but if you want to get dolled up to eat right, this New York transplant inside the Waldorf Astoria Beverly Hills is the way to do it. Originally opened by world-famous chef Jean-Georges Vongerichten (the Alsatian-born master whose New York iteration earned two Michelin stars), the L.A. version of Jean-Georges is equally meticulous and refined, down to the littlest details. Stunning dishes like egg caviar, butternut squash soup, sashimi with spicy white ponzu, or roasted duck breast might sound simple, but they'll continuously dazzle your eyes, as well as your taste buds, when paired with the never-ending wine list. 9850 Wilshire Blvd., Beverly Hills, 310.860.6700
Set next to the coffin-shaped pool at the newly renovated Hotel Figueroa in downtown L.A., Veranda is a casual Mexican food joint secretly serving up some of the city's best tacos. Chef Adrian Garcia makes Mexican street food feel like gourmet dining with pollo adobado tacos filled with grilled guajillo-marinated chicken or his pescado frito with tongue-blasting spicy aioli. With its indoor/outdoor setting, insanely addictive homemade blue corn chips and oh-so-smooth tequila and mezcal-infused cocktails, you might just feel transported to a seaside pueblo, with the waves of the Pacific making the city fade away. 939 S. Figueroa St., Suite 500, downtown, 213.660.3032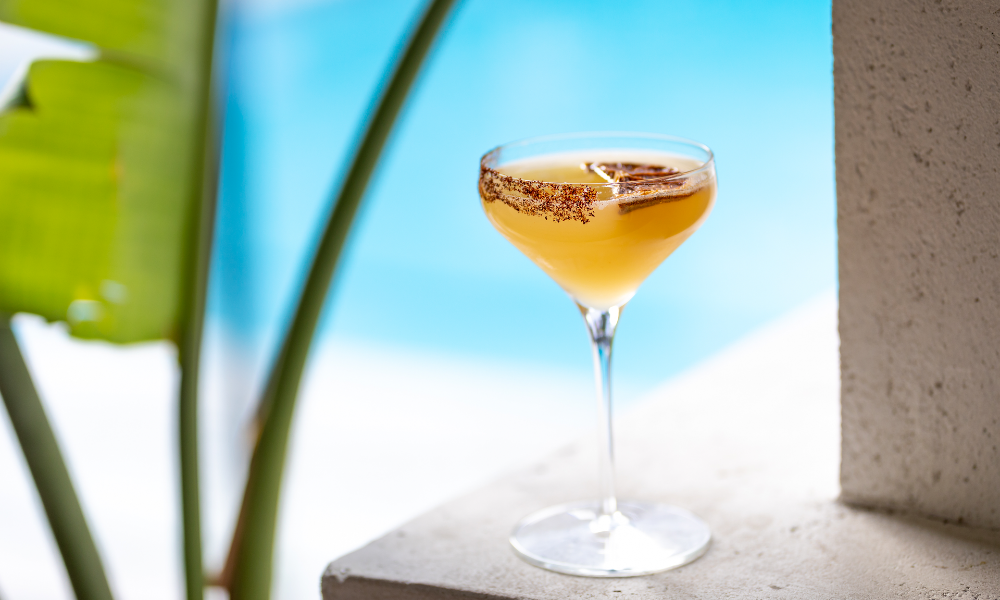 California is home to hamburgers. Did you know that Johnny Rockets, McDonald's, In-N-Out, Fatburger, Carl's Jr. and many more chains were all founded in the Golden State? And if you're searching for authentic patties, perfect buns and a classic diner setting, you can't sleep on Cassell's Hamburgers inside the Normandie Hotel in Koreatown. Cassell's is one of L.A.'s historic gems, as it was originally opened in 1948 and still offers a '50s breakfast menu to go right along with its ground round. 3600 W. 6th St., L.A., 213.387.5502
One of the newest stellar hotel restaurants to grace the L.A. dining scene, Pilot is a Mediterranean spot on the roof of the sparkling Hoxton hotel in the historic downtown Theater District. An outdoor pool and brightlight city views greet hungry guests as they exit the elevator and are introduced to loads of raw and cooked delights. Executive chef John Taube IV's menu is graced with shared plates like roasted beets with whipped feta, charred eggplant dip with homemade Moroccan flatbreads, and lumache shelled pasta with Calabrian chilis. Fun fact: The name "Pilot" pays homage to the 1921 film Stranger Than Fiction, which prominently featured the hotel's rooftop. 1060 S. Broadway, downtown, 323.405.9993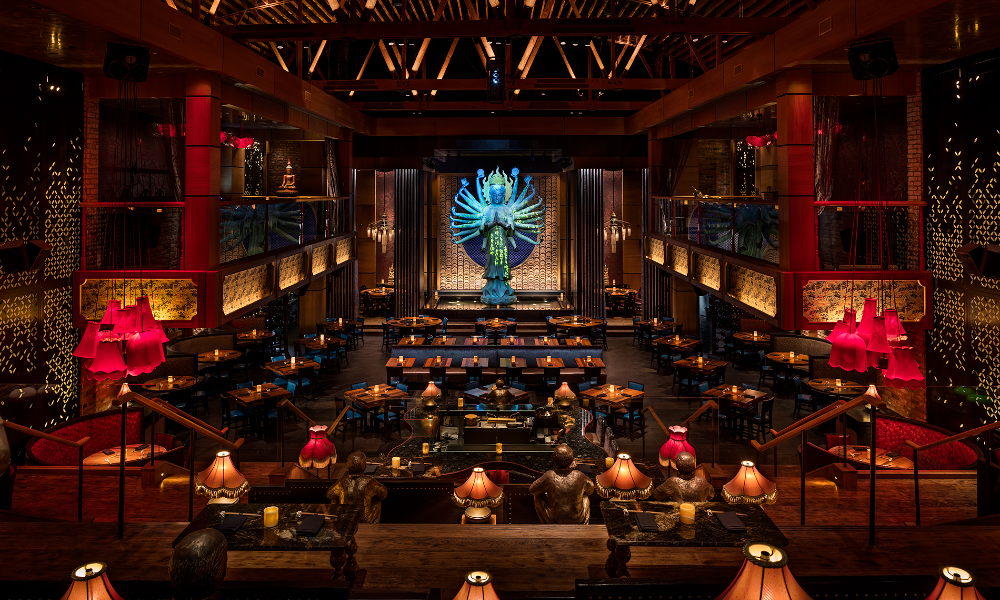 Pre-club dining at TAO was always a Las Vegas staple, but that same experience can now be found in the middle of Hollywood inside the Dream hotel. This over-the-top and ostentatious Asian-fusion restaurant is a 300-seat auditorium with clashing idol sculptures and mixed Asian art from across the Far East. The menu reads like a backpacker's summer abroad, with Japanese gyoza, Chinese dim sum and both Thai and Taiwanese noodles. But the food isn't necessarily the point, as this scene-y spot is a launching pad for late nights in Hollywood that invariably get kicked off with TAO's specialty cocktails, which sport seductive names like Tongue Thai'd, Ruby Red Dragon and, of course, Nirvana. 6421 Selma Ave., Hollywood, 323.593.7888
Michael Cimarusti is one of the most celebrated chefs in the city—last year, he was awarded two Michelin stars for his L.A. restaurant Providence and received a James Beard Award for best chef in the West. His restaurant Best Girl, inside the Ace Hotel, is pure L.A., as it takes guests on a culinary trip through market-driven veggies, sustainable seafood and local products. Standouts are, of course, the fish dishes, which Cimarusti is known for, but other hits include the tonkatsu-style chicken sandwich, the fluffy gnocchi pomodoro and the Di Stefano burrata laid on a bed of marinated tomatoes and basil. 927 S. Broadway, downtown, 213.235.9660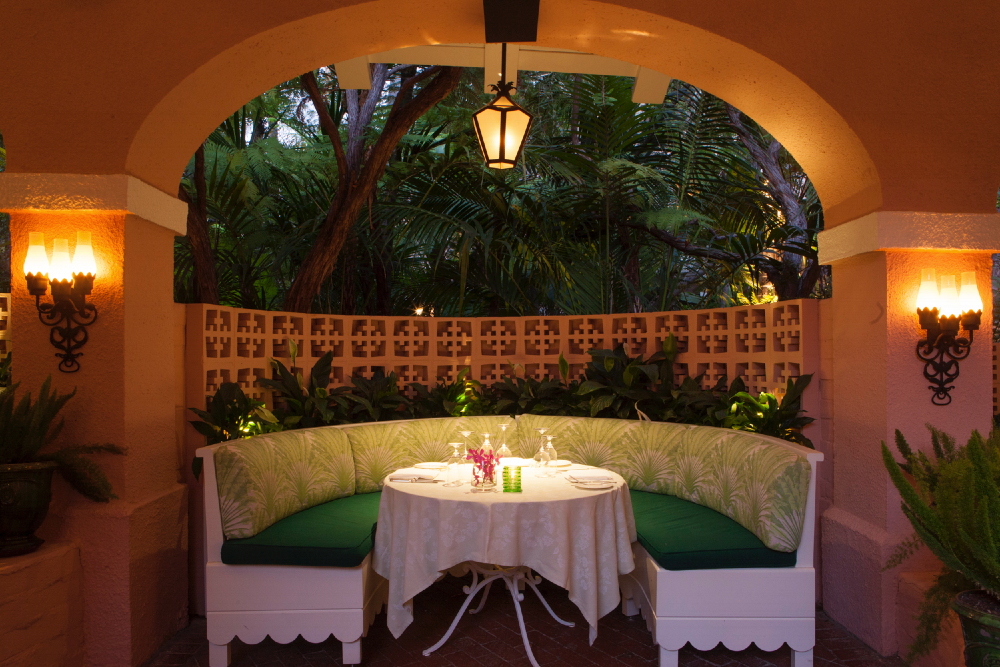 If you're in the market for celebrity sightings in one of the city's most iconic hotels, you really can't go wrong with the Polo Lounge. A staple of the Beverly Hills Hotel, the Polo Lounge has played host to Hollywood's most important power brokers since the 1940s. Nestled into the nooks of its tree- and flowerlined patio, you'll find A-list stars and their hangers-on chowing down on the spot's highly regarded tortilla soup, McCarthy salad (which originated at the Polo Lounge) or American wagyu beef burger. If you want to stay for the Royal Afternoon Tea, it comes with a glass of Bouvet Ladubay, Cuvée Beverly Hills. 9641 Sunset Blvd., Beverly Hills, 310.887.2777
The Chateau Marmont is one of L.A.'s most famous hotels. It was built in the 1920s, has been featured in countless movies and books, and is infamously the site where John Belushi died. Quietly, the hotel recently brought in Chateau Hanare (though to access the restaurant, you have to walk around the corner), a kaiseki establishment that was carved out of a former West Hollywood bungalow. Inside, a dark and brooding setting leads to masterful meals that include uni chawanmushi (the best dish on the menu), wagyu sukiyaki shabu with A5 beef straight from the Miyazaki Prefecture in Japan, and a near-unbeatable sake and Japanese whisky menu. 8097 Selma Ave., L.A., 323.963.5269
Photos: Chateau Hanare courtesy Chateau Hanare/Wonho Frank Lee. CUT courtesy Don Riddle. Jean-Georges courtesy William Rust. Veranda courtesy Jakob Layman. TAO courtesy TAO Los Angeles. Polo Lounge courtesy Dorchester Collection.