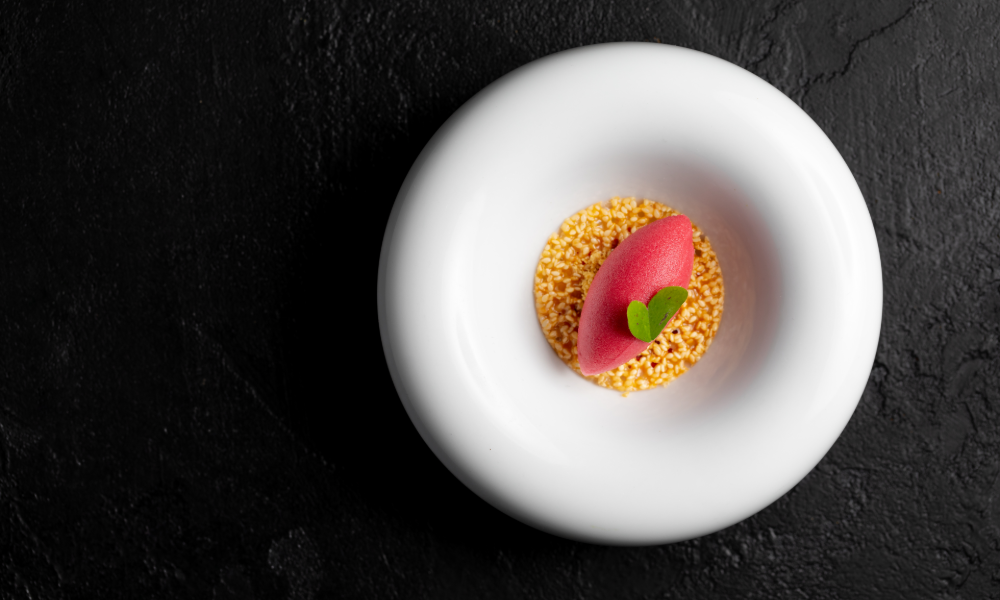 Last spring, Michelin bestowed a constellation of stars on Greater Los Angeles restaurants in its inaugural Michelin Guide California. The revelation broadcast globally what locals and savvy travelers already knew: The City of Angels is a world-class dining destination.
Edited by Suzanne Ennis.
THE STARS ARE SHINING ONCE AGAIN IN THE CITY OF ANGELS. Around the turn of the 20th century, French tire tycoons the Michelin brothers began publishing travel tips and hospitality recommendations to entice motorists to hit the road. Few would have guessed that the promotional gimmick would go on to wield enormous power in the fine-dining world. Today, however, the Michelin Guide rates more than 30,000 establishments across 80 countries, and a rating in the prestigious red guide—especially in the form of one, two or three stars—is an internationally recognized symbol of a restaurant's excellence.
So it was with great fanfare that this past June, at a live ceremony in Huntington Beach, international director of the Michelin Guides Gwendal Poullennec announced the venerable company's selections for the 2019 Michelin Guide California—its first-ever statewide guide in the U.S., launched in partnership with Visit California, which expanded the selections in this year's San Francisco edition. Ninety restaurants from Wine Country to San Diego, including 24 in Greater L.A., received one or more stars. "This unprecedented expansion of the Michelin Guide gives full credit to California and its leading role as a culinary powerhouse," Poullennec told the assembled journalists and chefs.
L.A.'s inclusion marked the first time Michelin visited California's most populous county since 2009, when, amid the recession, it ceased publication of its L.A. guide after a two-year run. The timing proved unlucky. "When Michelin left L.A. 10 years ago, they left a city whose dining scene was about to explode," says Michael Cimarusti, 2019 James Beard Award winner for Best Chef: West and owner/chef of two-starred Hollywood restaurant Providence. In the years that followed, the culinary culture in L.A. blossomed to a point where Michelin's absence was conspicuous. "Now that Michelin is back, they will find a city with a monstrous dining scene—the pace of expansion here in L.A. has been remarkable," says Cimarusti. "I don't envy the inspectors tasked with trying to keep up with it all."
Providence is one of just six restaurants in L.A.'s vast, varied and boundary-pushing dining scene that earned two stars in the new California guide. Also in the two-star category are chef Niki Nakayama's seasonal kaiseki restaurant, n/naka; chefs Aitor Zabala and José Andrés' intimate tasting-menu concept, Somni, inside the Bazaar by José Andrés at SLS Hotel, a Luxury Collection Hotel, Beverly Hills; the West Coast location of Edomae sushi restaurant Sushi Ginza Onodera (whose NYC location also boasts two Michelin stars); chef Hiroyuki Urasawa's eponymous sushi restaurant, Urasawa; and Vespertine, from Alinea and French Laundry alum chef Jordan Kahn.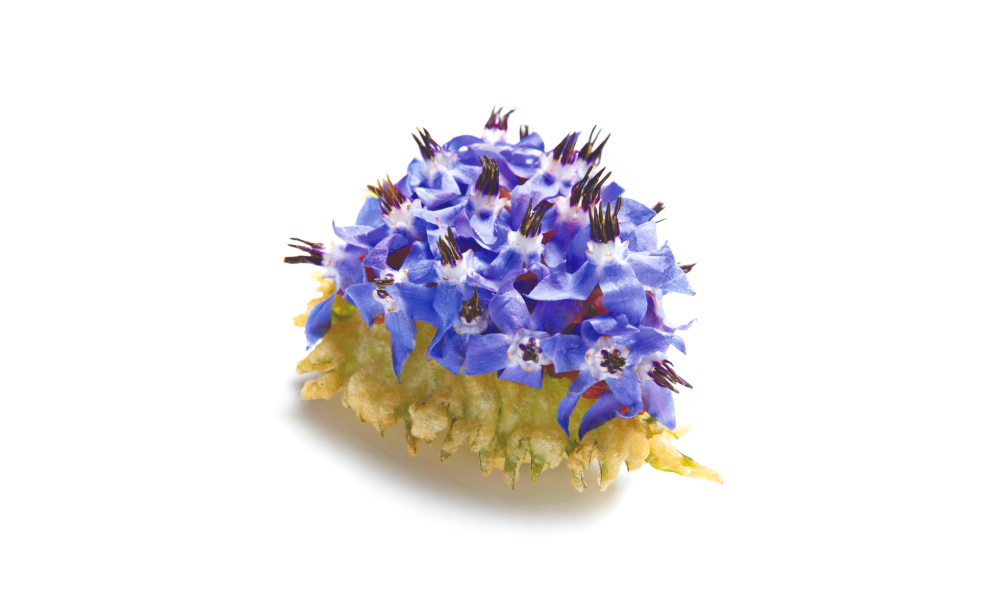 Of the six two-starred restaurants, four didn't exist a decade ago. The other two— Providence and Urasawa—were also recognized in both the 2008 and 2009 guides. "For me, retaining our stars was a validation of the fact that we have maintained our standards over the 10 years that the guide was absent," says Cimarusti. ("For over a decade, Providence has been at the forefront of L.A.'s fine-dining scene. Little has changed here, which is a beautiful thing," reads Michelin's description of the restaurant.)
Consistency, both over time and across the menu, is one of five criteria used by Michelin's anonymous inspectors to judge whether an establishment deserves inclusion in its iconic red guide. Quality of the ingredients, the cooking skills and the harmony of the flavors, the personality of the chef expressed in the cuisine and value for money also factor into the ratings, according to the company.
In addition to the star system is a designation called Bib Gourmand, established in 1997, which Michelin reserves for "hidden gems to complete the selections … that are more widely accessible for diners." The new California guide includes 151 Bib Gourmand eateries; around 60 of those are in Greater L.A., including a handful of locally renowned Chinese and Mexican food spots and such lauded restaurants as Kismet, Cassia and Majordomo. The latest distinction to be added to the guide is the Michelin Plate, which denotes restaurants that serve "simply a good meal." Altogether, there are now a whopping 657 Michelin-distinguished restaurants across the state.
Many chefs see recognition in the guide, especially in the form of one or more stars, as validation not only of the restaurant's excellence, but also of their own hard work and talent. "It's been a career goal of mine to be able to be included in the Michelin Guide. It has taken many years to perfect my craft to get there," says chef Kevin Meehan, whose seasonal California restaurant, Kali— which Michelin praises as "the very essence of neighborhood dining"—was one of 18 L.A. restaurants to receive a single star.
What's more, the honor can be great for business. "The Michelin Guide has been a game changer for our small restaurant," says Meehan, who opened Kali with former Providence wine director Drew Langley three years ago. "Overall, the staff's morale is up, our new demographic of guests are the best, and business has increased. What more could we ask for as restaurateurs?"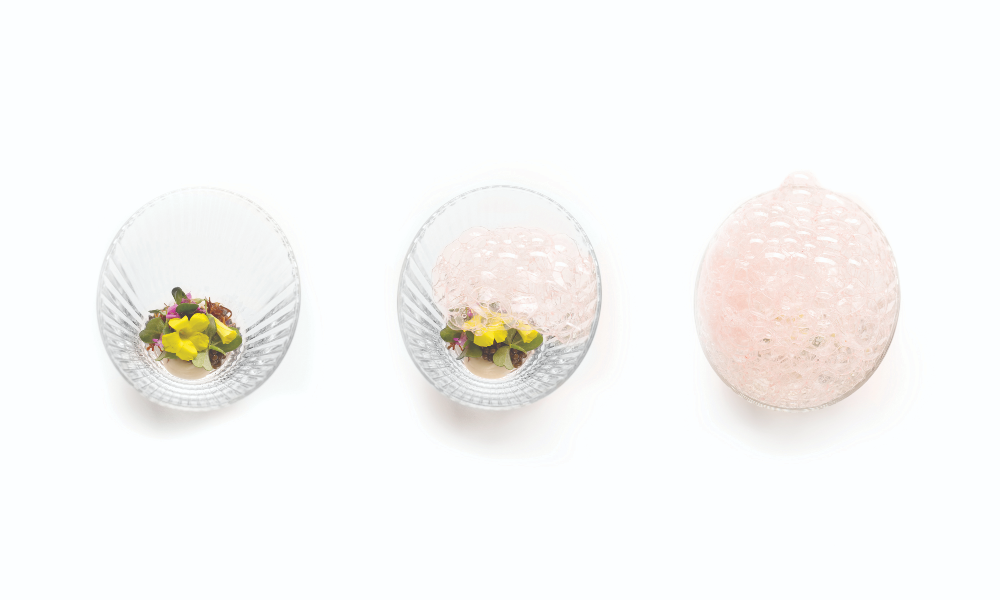 Other restaurants in the single-star category include repeat recipients CUT by Wolfgang Puck, Osteria Mozza and Mori Sushi, as well as chef Hiroyuki Naruke's Edostyle sushi temple, Q Sushi; James Beard Award-winning chef Dave Beran's Dialogue; Curtis Stone's wine-region-inspired Maude; Ludo Lefebvre's Trois Mec; chef Gary Menes' vegetable-forward Le Comptoir in the Hotel Normandie; and chef Jon Yao's Taiwaneset asting-menu restaurant, Kato.
A tiny, unpretentious spot set in a Sawtelle strip mall, Kato represents Michelin's (and, more generally, fine dining's) expansion beyond European-style, white-tablecloth restaurants in recent years. Yao opened Kato in 2016 with little more than a few stages under his belt; he's since been named a Food & Wine magazine Best New Chef, Forbes 30 Under 30 selection and James Beard Foundation Rising Star finalist. In an Instagram post celebrating the restaurant's first Michelin star, Yao hinted at an even greater ambition. "It definitely feels rewarding to receive affirmation from a long standing tradition that we all aspire to," he wrote. "So to team Kato—congratulations, you guys did it, now two more to go."Three stars, Michelin's highest accolade, have proved elusive for L.A. There were other surprising omissions from the 2019 guide, too. Still, the city's proud of those restaurants that did make the cut, and Poullennec sees a bright future. "We all feel at Michelin that [this] is only the very beginning," he said at the unveiling of this year's stars—an optimistic view shared by Cimarusti, who predicts, "As the California guide evolves, I think L.A.'s light will continue to shine."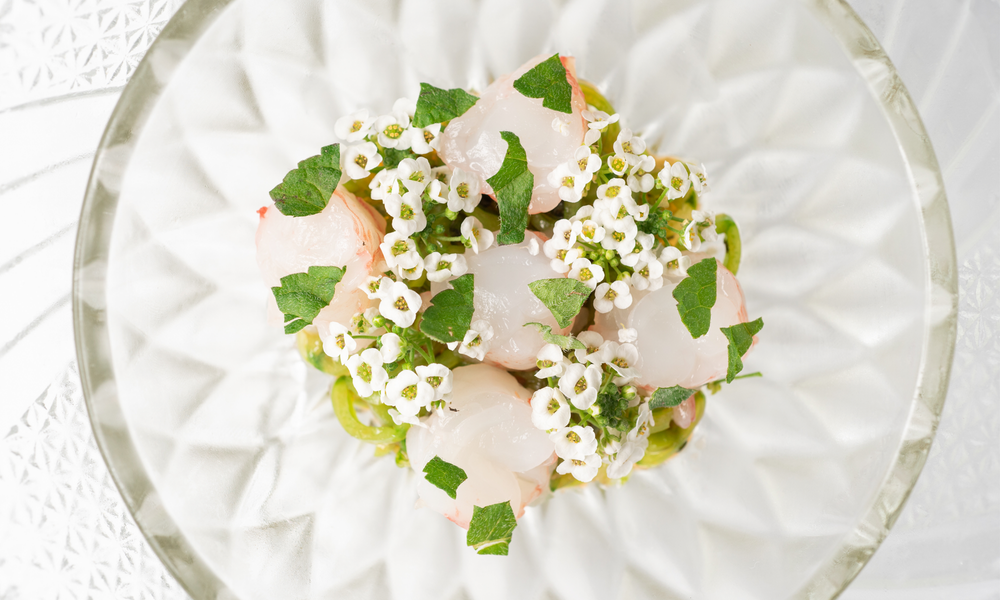 L.A. STAR TOUR:
Put rubber to the road and check out these Michelin-starred L.A. restaurants, organized by neighborhood.
BEVERLY HILLS
**Somni
465 La Cienega Blvd., 310.246.5543, sbe.com
**Urasawa
218 N. Rodeo Drive, 310.247.8939
*CUT
Beverly Wilshire Hotel, 9500 Wilshire Blvd., 310.276.8500, wolfgangpuck.com
*Maude
212 S. Beverly Drive, 310.859.3418, mauderestaurant.com
*Nozawa Bar
212 N. Canon Drive, 424.216.6158, nozawabar.com
CULVER CITY
**n/naka
3455 S. Overland Ave., 310.836.6252, n-naka.com
**Vespertine
3599 Hayden Ave., 323.320.4023, vespertine.la
DOWNTOWN
*Hayato
Row DTLA, 1320 E. 7th St., Suite 126, 213.395.0607, hayatorestaurant.com
*Le Comptoir
Hotel Normandie, 3606 W. 6th St., 213.290.0750, lecomptoirla.com
*Orsa & Winston 
122 W. 4th St., 213.687.0300, orsaandwinston.com
*Q Sushi
521 W. 7th St., 213.225.6285, qsushi.com
*Shibumi
815 S. Hill St., 323.484.8915, shibumidtla.com
HOLLYWOOD
**Providence
5955 Melrose Ave., 323.460.4170, providencela.com
*Kali
5722 Melrose Ave., 323.871.4160, kalirestaurant.com
*Osteria Mozza
6602 Melrose Ave., L.A., 323.297.0100, osteriamozza.com
*Trois Mec
716 N. Highland Ave., 323.484.8588, troismec.com
SANTA MONICA
*Dialogue
Gallery Food Hall, 1315 3rd St. Promenade, Second Floor, dialoguerestaurant.com
*Rustic Canyon
1119 Wilshire Blvd., 310.393.7050, rusticcanyonrestaurant.com
SAWTELLE
*Kato
11925 Santa Monica Blvd., 424.535.3041, katorestaurant.com
*Mori Sushi
11500 W. Pico Blvd., 310.479.3939, morisushila.com
*Shunji
12244 W. Pico Blvd., 310.826.4737, shunji-ns.com
THE VALLEY
*Bistro Na's
9055 Las Tunas Drive, Suite 105, Temple City, 626.286.1999. bistronas.com
*Shin Sushi
16573 Ventura Blvd., Suite 14, Encino, 818.616.4148
WEST HOLLYWOOD
**Sushi Ginza Onodera
609 N. La Cienega Blvd., 323.433.4817. onodera-group.com
MICHELIN GUIDE:

**TWO STARS "Excellent cooking, worth a detour"

*ONE STAR "High quality cooking, worth a stop"
Photo credits, top to bottom: Jakob Layman; Jill Paider; Zen Sekizawa; Wonho Frank Lee.