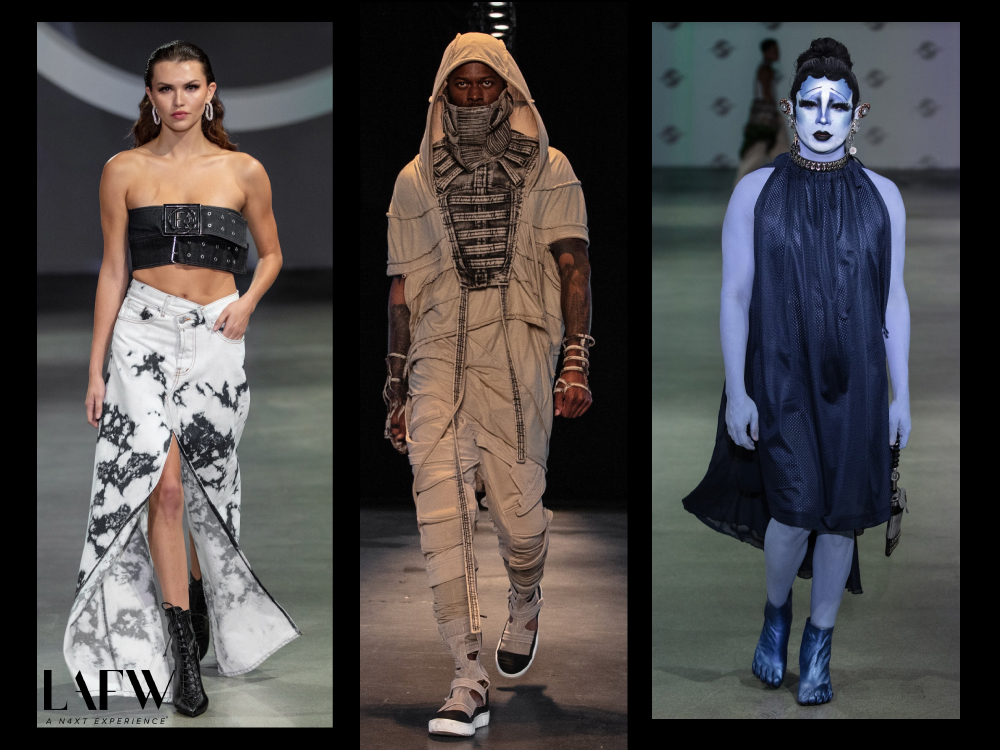 Los Angeles makes a statement for Fashion Week
N4XT Experience acquired recently acquired Los Angeles Fashion Week and took helm of this year's fall fashion experience and did they come prepared. Los Angeles is a hub for fashion creativity, where taking risks and pushing boundaries is something L.A is known for. We all know that Paris, New York, London, and Milan Fashion Week are king of the crop for showcasing fashion, but this year L.A has taken strides on making its mark on the runaway. Started on Thursday, October 6th, and ran through Sunday, October 9th, the show was presented some of the best that LA fashion has to offer, sponsored by companies Bolt, Ray-Ban Stories, Red Bear Winery, Mercedes-Benz of Los Angeles, and The EDITION West Hollywood.
The first on the list was anOnlyChild by Maxwell Osborne on Thursday the 6th. Several celebrities and influencers arrived to the opening such as famous rapper, Tyga, and CREED actor, Michael B. Jordan. Many were there to show their support but also flaunt their own signature looks, as LAFW was not only a place to be, but also a chance to present your best style for that week. Several shows were held at the Lighthouse Artstage, including this show.
On both male and female-leaning garments, anOnlyChild's collection played carefully with silhouettes and tailoring. Each piece was colorful to the next, every walk was fun to look at.
On Friday the 7th a series of events took place and a few highlights from the show were Xiao Fen Couture's Wildest Dream. It showcased a lot of floral designs, inspired by the designer's love of flowers and plants from her homeland. She explains, "Everywhere I look is inspiration to me. I am not a person who necessarily seeks things out for inspiration, I let inspiration come to me…Similar to what I brought to this year's designs. I happen to enjoy the beauty of flowers and that spoke out to me."
After their show was Chris Nick, who is by the way color blinds he really moves towards his brand's signature elevated minimalist look and that is why his choice of colors tend to be towards the blacker spectrum. "I know people find this interesting fact of me is that I am color blind and I don't see full range of colors very well, but it doesn't stop me from working within fashion. It's all about creating and that's what matters."
Finishing it off was Francis Libiran, Issa Rae, Jennifer Zuccarini: Fleur Du Mal, and Delta's collaboration with six small businesses for the modern airplane flyer.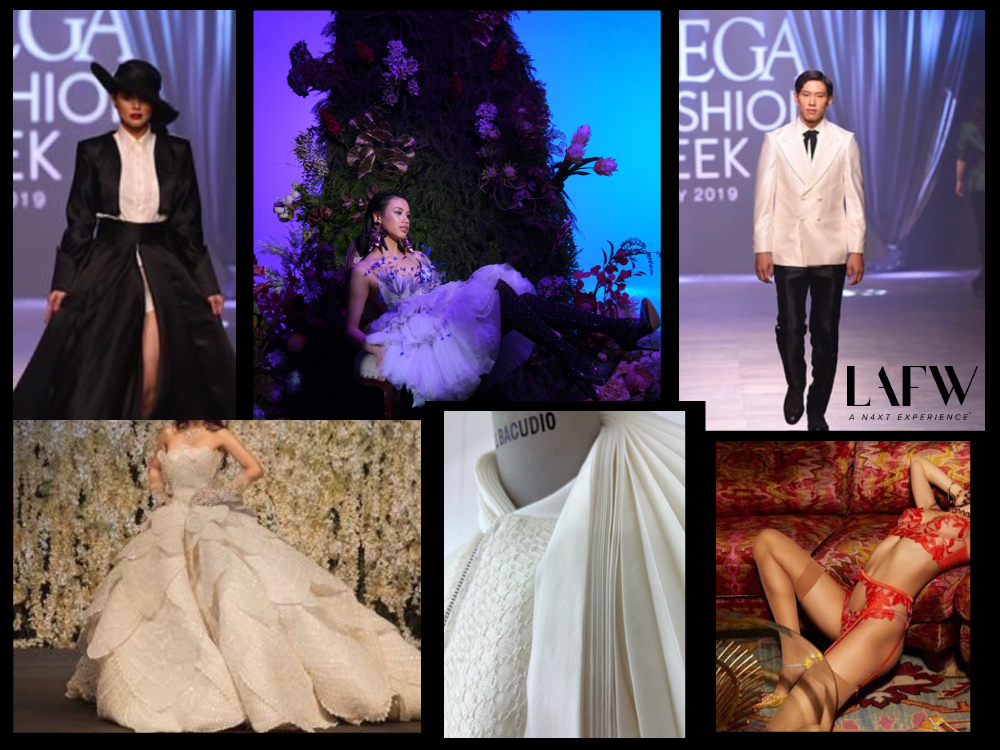 On Saturday the 8th, LAFW started their show from Attachments, with a few panels before getting back into the fashion with Gypsy Sport, Revice Denim, and Sami Miro Vintage. Featuring both queer and diverse artistry, Gypsy Sport showcased its LGBTQ artistry this season and focusing on sustainability and ethically made products, Sami Miro Vintage stays true to its design roots. Saturday's show was really a diverse showing and gave one of the best shows of the season.
A MAFI Award was given that day, as Revice Denim took it home for its sustainability, using deadstock, upcycled and organic cotton fabrics. Their commitment to domestic production and an equal work place within the bustling city of downtown Los Angeles.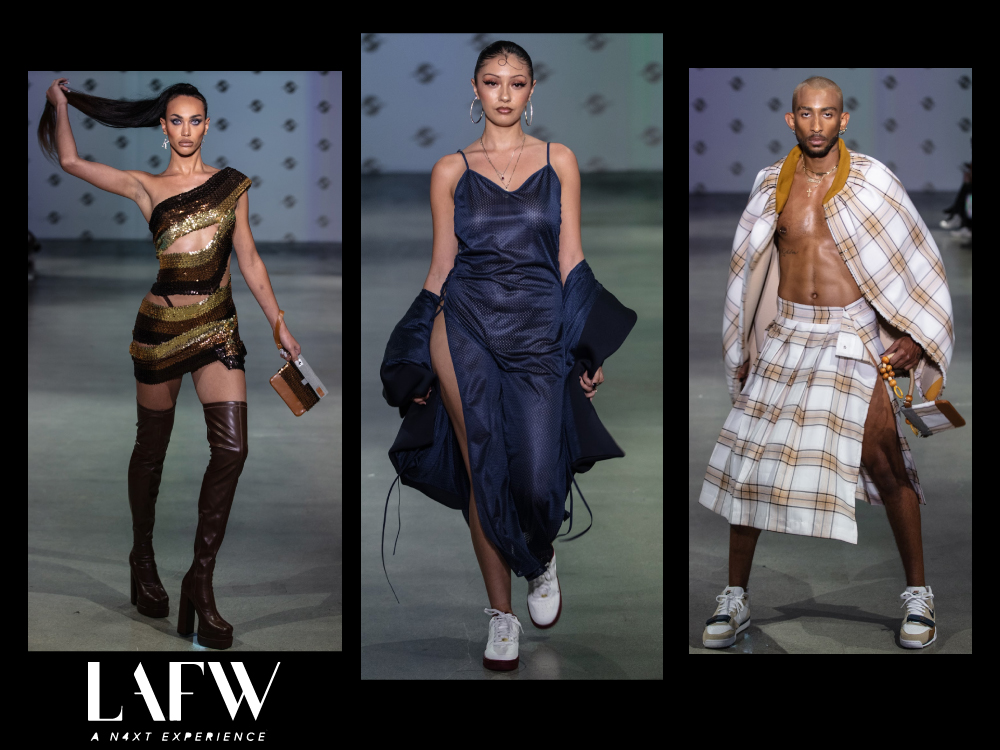 To finish of the last day of LA Fashion Week, the grand finale showcased Demobaza, a minimalistic and futuristic look that expresses deconstructed elements. They call it more than just fashion, as Demobaza showcases a look that can be related to sci-fi movies such as Dune, giving audiences the ability to imagine Sunday's walkway a storytelling experience. It was a great way to end LAFW's Fall show, especially its new transition A N4XT EXPERIENCE.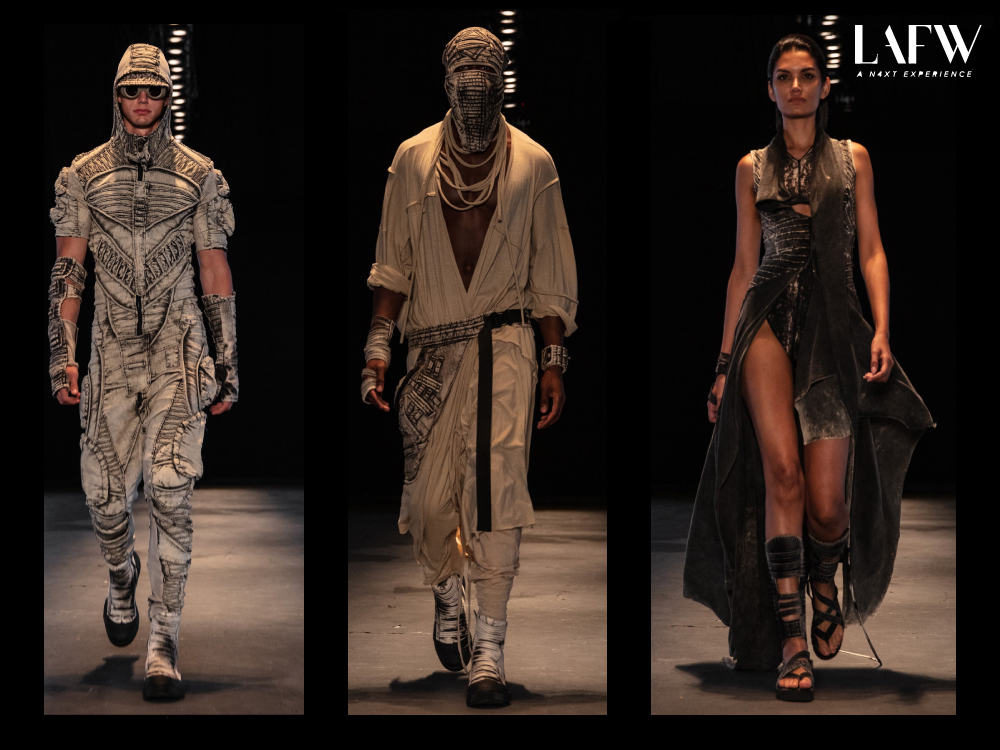 Overall, Los Angeles Fashion Week showcased designers who are passionate about changing the way we think about fashion. They also gave guests series of events such as a host of panels, master classes about various fashion and beauty-related subjects like digital designs that encourage sustainability. Many showed up and praised the series of walks that crossed this year's fashion show, making this event one to remember for the Los Angeles fashion scene.
About Los Angeles Fashion Week
Los Angeles Fashion Week returned on October 6 to 9 with a new lineup of brands and designers, focusing on four important principles – fashion, beauty, technology and sustainability. A four day fashion show set in two main venues are in Hollywood, and a third is at a West Hollywood hotel. Most of the runway shows was held at the Lighthouse ArtSpace on Sunset Boulevard, where many celebrities and influencers gathered together to watch the latest fashion trends and innovations within the industry.
More Information visit LAFW.NET
Pictures courtesy of Los Angeles Fashion Week, Jumi Aluko.