Catch movie favorites this summer on the Bowl's big screens, with their memorable scores played live.
Powered by Performances Magazine
When the Los Angeles Philharmonic screened Alexander Nevsky in 1987, with the orchestra playing Prokofiev's score live-to picture, it was something of a stunt, culturally and technically. And a remarkably successful one, as that was a watershed moment for a new entertainment industry, synergizing the broad appeal of films classic and new with the vibrant energy and "special occasion" sensibilities of symphonic concerts.
The Hollywood Bowl has been at the forefront of this new field. (The LA Phil subsequently encored Alexander Nevsky at the Bowl.) Indeed, the Bowl and Hollywood have been as inseparable in deeds as they are in the venue's name. There have been industry stars on the stage and in the boxes since the beginning, and studios started presenting their music and artists at concerts with a "Paramount Night of Stars" in 1936 (featuring the Bowl debut of conductor Leopold Stokowski, then appearing in two Paramount films). The Bowl itself first starred as a film location in 1928, with The Symphony (aka Jazz Mad).
But presenting entire films with the score played live-to-picture is a more recent phenomenon. Hard on the heels of Alexander Nevsky came "Bugs Bunny on Broadway at the Hollywood Bowl" in 1992 (and encored in 1994, with many subsequent editions). It featured Chuck Jones' 1949 classic cartoon, Long-Haired Hare, in which Bugs appears disguised as Stokowski to disrupt a performance by tenor "Giovanni Jones" at the Bowl. The show presented these mini masterpieces with their rambunctious scores played live.
Since then, the programming of feature films with live orchestra has expanded exponentially. This summer is no exception, continuing what can hardly be considered a "trend" at this point. Some favorites return, of course, but there are also a couple of world premieres.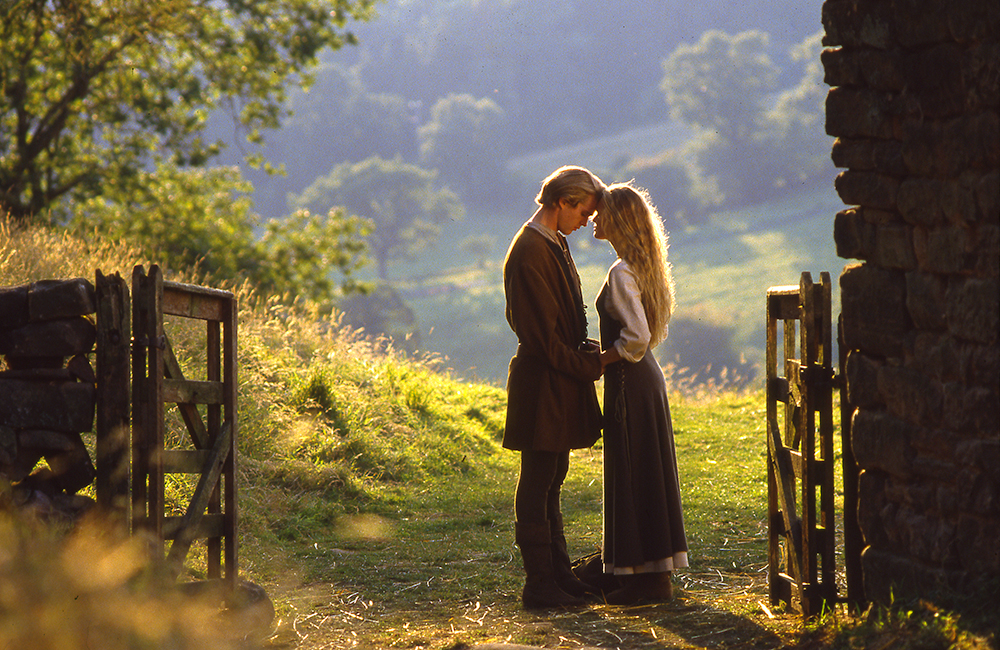 First up is The Princess Bride, with industry stalwart David Newman conducting the LA Phil in the first performance of an orchestral arrangement of Mark Knopfler's score. Although only modestly successful on its initial release in 1987, Rob Reiner's film of William Goldman's enchanting fantasy love story has become an intergenerational favorite, appearing on many lists. Knopfler's dreamy, funny, romantic score utilizes synthesizers and acoustic instruments, performed by just two musicians: Knopfler himself and Guy Fletcher. On July 31, the Bowl audience will hear the first performance of this magical score expanded for full orchestra.
Though it does not have a live orchestra, no season survey of film music at the Bowl would be complete without a mention of the Sing-A-Long Sound of Music. The Hollywood Community Sing was one of the main forces behind the founding of the Bowl, and the Hollywood Hills will again be alive with the sound of communal singing as families and friends join in this beloved tradition, hosted by Melissa Peterman.
In September comes a double premiere of sorts, with the first performances of the first film from the Marvel Cinematic Universe to get the live orchestra treatment: Black Panther. Ryan Coogler's 2018 superhero blockbuster scored many other firsts, including the first Academy Awards for an MCU film, winning Best Costume Design, Best Production Design, and Best Original Score. Ludwig Göransson, who had worked with Coogler since their days together at USC, went to Africa to research and record traditional music for that score, traveling with Senegalese musician Baaba Maal, who is featured in two of the tracks. Göransson's brilliantly fused, emotionally rooted music, which also won a Grammy, was recorded in Senegal and completed at Abbey Road Studios in London with a full orchestra and choir.
The Bowl has been making its way through the enchanted Harry Potter canon in recent years. The sixth installment in the beloved series, Harry Potter and the Half-Blood Prince In Concert, arrives on September 17. The score for David Yates' 2009 film was written by British composer and guitarist Nicholas Hooper, who also scored Harry Potter and the Order of the Phoenix. For this performance, the Hollywood Bowl Orchestra will be conducted by Justin Freer.
Hooper's score, of course, references several of the themes that John Williams composed for the first Harry Potter films. Williams is indeed the maestro of the movies, and a one-man tradition at the Bowl, with appearances now going back over 40 years. Several films burnished by his iconic scores have been screened with live orchestra at the Bowl, but his annual Labor Day weekend shows are personally curated surveys, not complete movies. Some of the selections will be accompanied by film clips, however, as Williams and David Newman lead the LA Phil (September 3-5).
Hollywood Bowl, 2301 N. Highland Ave., L.A., 323.850.2000, hollywoodbowl.com
Photo credits from top: Glasshouse Images/Alamy Stock Photo. 2009 Warner Bros. Ent.