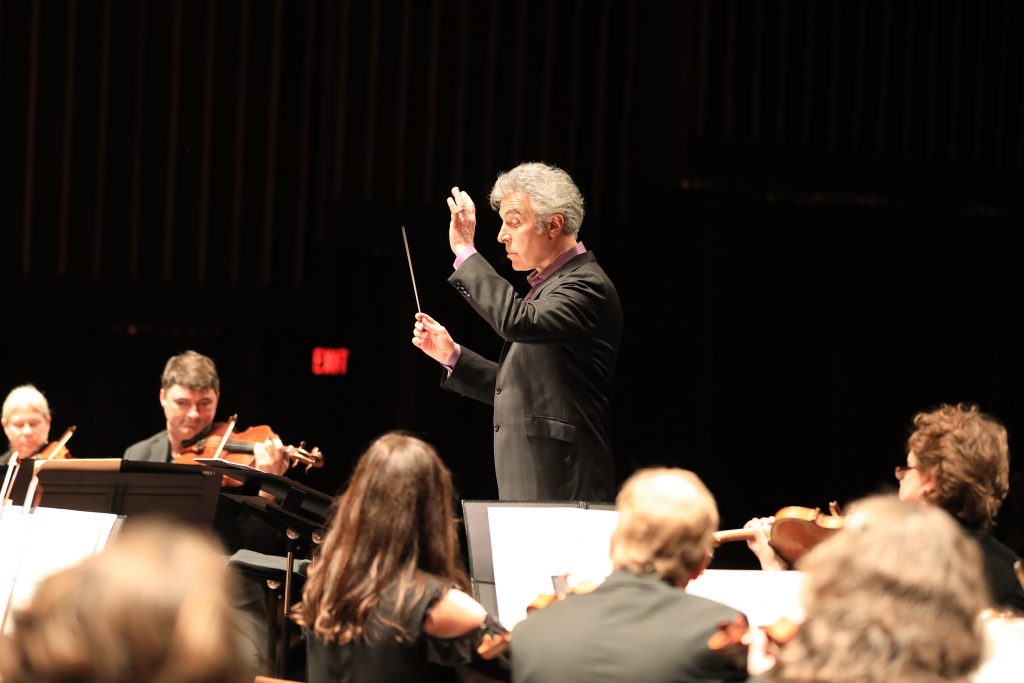 The venerable ensemble's Pasadena Presents series is streaming from Ambassador Auditorium.
By Libby Slate.
"We're 94 years old—and we're doing everything we can to ensure that we'll be here for the next 100 years!" So says Lora Unger, CEO of the Pasadena Symphony, of her organization's efforts to stay afloat during the pandemic.
The orchestra normally performs its classical season at Pasadena's Ambassador Auditorium and its Pasadena Pops summer season at Los Angeles County Arboretum in Arcadia. Pops programs are postponed until 2021—but classical events "correlate with whatever is going on regarding COVID-19 guidelines," Unger says.
The new Pasadena Presents concert series, led by music director David Lockington at Ambassador Auditorium, offered four streamed events in October and November and continues with one per month beginning in January, with soloists to be announced. 
The ensemble won't miss a beat in December: Broadway vocalist Lisa Vroman joins choruses, handbells and Pasadena Symphony musicians for "Home for the Holidays" Dec. 19 at 4 p.m.; the concert will be available for viewing at pasadenasymphony-pops.org for 48 hours.
Orchestral concerts planned prior to the pandemic retain the original schedule's artistic intentions but transform to chamber music, with no more than a dozen masked and distanced musicians on stage.
Pianist Llewellyn Sanchez-Werner, for instance, who was to play Gershwin's Rhapsody in Blue with orchestra, had piano accompaniment for his recent appearance. Dvorak's "American" String Quartet replaced the composer's "New World" Symphony. Guest artists generally play chamber works with orchestra members in the first half of the program and in recital in the second.
"The power of music isn't defined by the numbers of musicians," says Unger. "Truly great music is measured only by the heart and soul of the performers on stage."
Photo courtesy Pasadena Symphony.