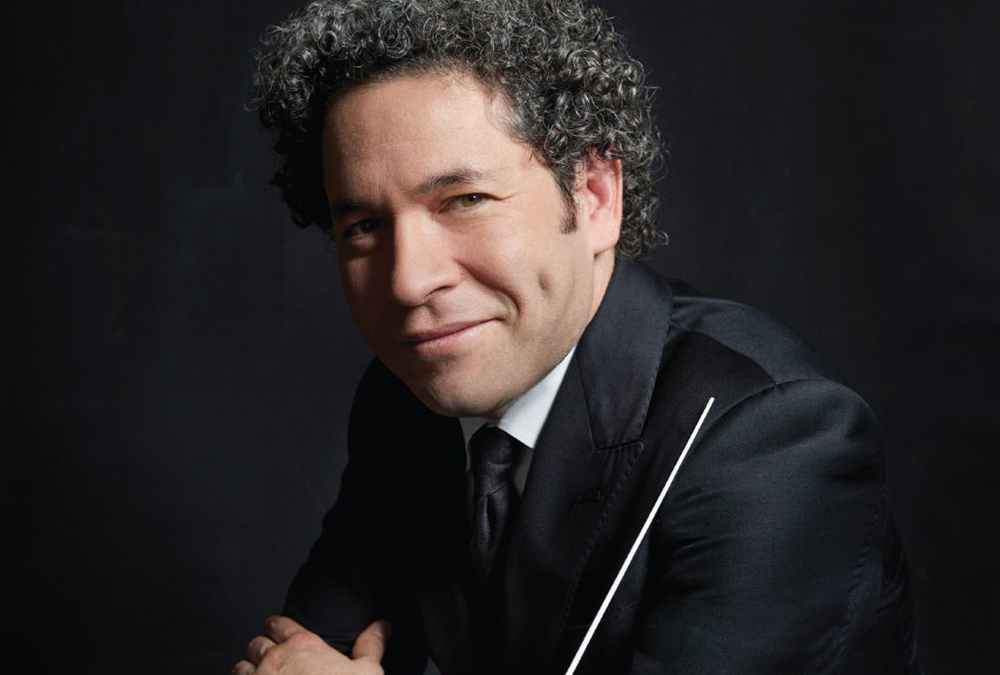 Music and artistic director of the Los Angeles Philharmonic since 2009, Gustavo Dudamel is now a major international cultural force.
Gustavo Dudamel was born into a musical family in Barquisimeto, Venezuela, in 1981 and began violin lessons as a child. He began conducting youth orchestras as a teenager and became Music Director of the Simón Bolívar Youth Symphony Orchestra at the age of 18. Since then, he has led orchestras and operatic productions around the world. He was recently appointed Music Director of the Paris Opera and is the conductor for Steven Spielberg's new version of West Side Story, due out this December. He has conducted for several other major films (including his own score for the Simón Bolívar biopic Libertador) and his 57 recordings have won multiple Grammy awards.
The Hollywood Bowl is a venue very close to Dudamel's heart and sense of musical mission. He made his U.S. debut there in 2005, conducting the LA Phil in works by Revueltas and Tchaikovsky. His first performance with the Phil as its music director came at the Bowl in October 2009 with a mammoth free concert featuring a broad range of L.A. musicians, capped with a performance by YOLA (Youth Orchestra Los Angeles) and then Beethoven's Ninth Symphony, featuring massed community choruses. He has devoted significant time to the Bowl every summer since, and he turns to it for important festivals and events, including several live video recordings and the free concert that was the climax of the LA Phil's Celebrate LA! day launching its centennial season.
2021 BOWL DATES
July 15, "Peter and the Wolf with Viola Davis & Dudamel"
July 16 & 17, "Christina Aguilera with the LA Phil"
August 10, "Dudamel Conducts Gershwin"
August 12, "Dudamel Conducts the New World"
August 13 & 14, "H.E.R. with the LA Phil"
August 17, "Dudamel Leads Elgar and Grieg"
August 19, "Dudamel Conducts Beethoven and Falla"
August 24, "Dudamel Leads Márquez and Tchaikovsky"
August 26, "Piazzolla & Tchaikovsky with Dudamel"
August 27 & 28, "Carlos Vives with the LA Phil"
September 28, "Mozart Under the Stars with Dudamel"
2301 N. Highland Ave, L.A., 323.850.2000, hollywoodbowl.com
Photo courtesy Danny Clinch for Los Angeles Philharmonic