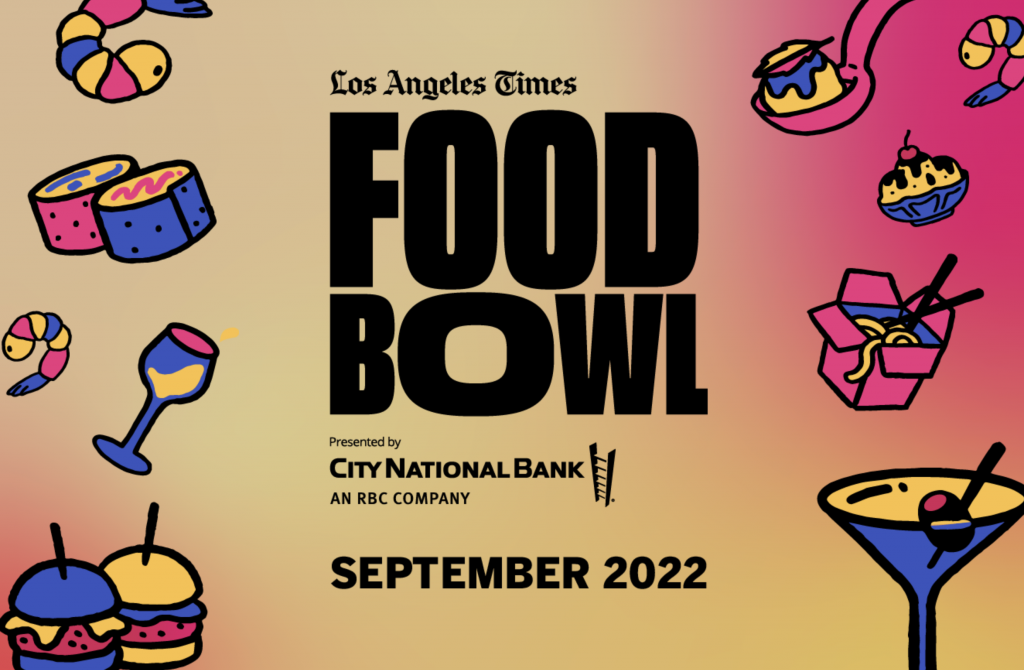 L.A Food Bowl September 2022
This year's Los Angeles Times Food Bowl festival will celebrate Southern California's robust food scene from September 1 to 30. Over 30 pop-up dining events will be held throughout Los Angeles during the month-long festival presented by City National Bank, which also addresses issues of food access, sustainability and waste reduction.
Grandmaster Recorders Kick-Off with Jenn Harris
On September 1, a launch party honoring Anajak Thai, the Times' Restaurant of the Year, and Meals by Genet, a Gold Award honoree, will kick off this year's festivities. The night will feature special tastings from exciting guest chefs, live DJs, as well as cocktails, beer & wine included. Plus, the L.A. Times Food team General Manager Laurie Ochoa will honor this years' recipients of the Restaurant of the Year and Gold Award with a live presentation of the awards. To celebrate this event, we have the wonderful Jenn Harris, an L.A. Times Food Columnist, to give us a more in depth description of this year's fun and delicious event.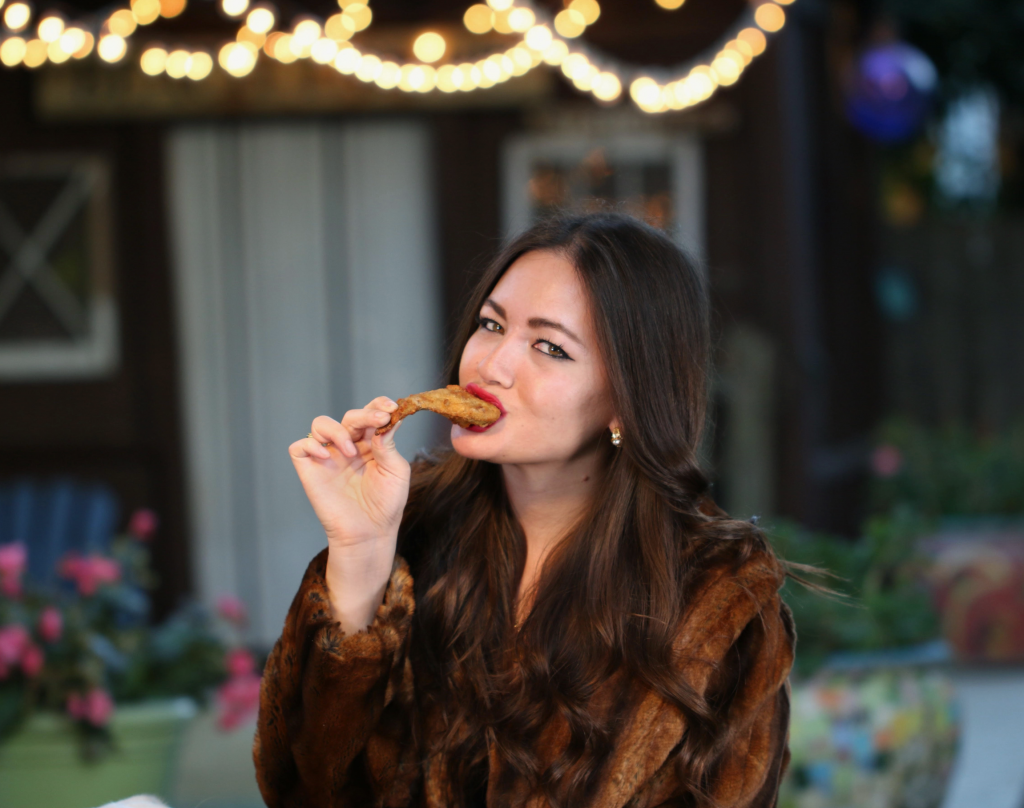 It's year five for Food Bowl. What will make this special compared to previous years?

" Wow, I can't believe it's been 5 years already. Each year, we celebrate the city's diverse food scene with a full month of festivities that includes world-renowned chefs, pop-ups, panel discussions and more. In previous years, we had hundreds of events all over the city.
This year will be more specialized, more focused events offering experiences unique to Food Bowl, like our upcoming Night Market. It's a three-day party at Paramount Pictures Studios with all-inclusive food and drink tastings from some of the most celebrated chefs in the city along with cooking and mixology demos and wine seminars. On Saturday night, I'll have a special area devoted to some of the chefs featured on my new Los Angeles Times video series. "The Bucket List: Dumplings" features some of the best dumplings in Los Angeles, and guests will be able to sample them at the event, including Paradise Dynasty, Lunasia and Go Go Gyoza."
What is something you think everyone in LA should attend as part of Food Bowl?
" If there's one event that everyone should attend, it's the Night Market. It's the best way to sample food from all over the city. And, I'm beyond excited for the cooking demos. Kevin Bludso of Bludso's Bar & Que will be teaching us some skills from his new cookbook "Bludso's BBQ Cookbook: A Family Affair in Smoke and Soul," chef Matty Matheson, who you may recognize from the FX show "The Bear" and the show's culinary producer Courtney Storer will demonstrate a recipe inspired by the hit show and we're also staging a burger battle hosted by Eric Greenspan and featuring Alvin Cailan. And that's just evening one of the market."
Tell us what people can expect at the Launch Party?

" The launch party will showcase some of the chefs that make Los Angeles the best food city in the country. Justin Pichetrungsi of Anajak Thai (this year's Restaurant of the Year award recipient), along with John Yao of Kato, Natalia Pereira of Woodspoon, Fat + Flour's Nicole Rucker and Ludo Lefebvre from Petit Trois will all be cooking at the event. There will be plenty of drinks, a DJ and we'll be presenting Justin with his award as well as Genet Agonafer from Meals by Genet with this year's Gold Award. The night's festivities are happening at Grandmaster Recorders, a former recording studio-turned beautiful restaurant, rooftop bar and cocktail lounge. You can head to lafoodbowl.com for more info and to purchase tickets."
Now you know some of the most important details of the party, come join in all this delicious fun at this year's L.A Food Bowl. Don't miss out on all the latest food craze and fun that Los Angeles has to offer.

Click here to get your tickets now
Grandmaster Recorders
1518 North Cahuenga Boulevard, Los Angeles, CA 90028
Additional details and participating restaurants will be announced in coming weeks and L.A. Times Food Bowl is presented by City National Bank and L.A. Regional Food Bank is the charity partner.
Purchase tickets and find additional information at lafoodbowl.com. Connect on Facebook, Twitter and Instagram @LAfoodbowl (#LAfoodbowl).
Pictures courtesy of Jen Betts and the L.A Food Bowl team