Interview: Jenn Harris on The Taste's Dinner with a Twist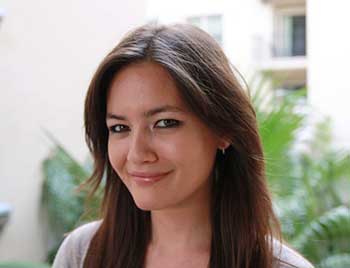 Get a preview of what you can expect during The Taste's Dinner with a Twist in our interview with Los Angeles Times Deputy Food Editor, Jenn Harris.
By Christina Xenos
This weekend, the Los Angeles Times' annual food and wine fest, The Taste, offers a look at what's hot in the city's vibrant food and cocktail culture. Los Angeles Times Deputy Food Editor, Jenn Harris is co-hosting one of the fest's marquee events, Dinner with a Twist on Saturday evening. The drinking and dining extravaganza will give you a first-hand taste of what the city's hottest chefs are cooking up and mixology that has put SoCal's cocktail culture on the map.
In our interview with Harris we discuss what she's most looking forward to during the event, a few of her favorite cocktails around town and future trends we should be looking out for.
What is the "twist" in Dinner with a Twist?
The cocktails of course! In addition to bites from some of L.A.'s best restaurants, Saturday night will feature cocktail samples and demonstrations from the city's most innovative mixologists. Vincenzo Marianella from Copa d'Oro [demonstrating at The Taste on behalf of Love & Salt], Devin Espinosa from The Church Key, Josh Goldman from the Soigne Group and Zach Patterson from Melrose Umbrella Co. are all doing cocktail demonstrations, and they are sure to have some surprises in store for the evening.
What are you most looking forward to during Dinner with a Twist?
Other than eating and drinking for three hours straight? That's a tough one, but I'd have to say Tricia Carr's presentation on how your thoughts and emotions affect your cocktails. If she can tell me why I feel like gin martinis on Thursdays and an Old Fashioned on Fridays, that will really be something.
What are a few of your cocktails around L.A. right now?
There really are too many to mention them all, but here are some highlights. The sherry cobbler at Belcampo Meat Co. is just phenomenal. It's hard to beat a Negroni from Scopa Italian Roots. The Smoke of Scotland at Copa d'Oro is one of my favorite cocktails of all time. And I'm really enjoying the cocktails at The Walker Inn. Right now on the menu, the Campfire, made with graham cracker-washed bourbon, cacao and cherry wood smoke.
Are there any up-and-coming trends you're noticing around L.A. in drinking and dining? What do you see coming next on that front?
Cocktail omakase. You can spend an entire evening sipping cocktails at the small private bar in the back of the Walker Inn in Koreatown. It's reservation-only, and it's cocktail omakase all night. You choose if you want two or three cocktails (or more), tell the bartender if you like your drinks on the sweet or strong side, and the bartender takes it from there.