Indulge In White Truffles at SAAM at the Bazaar by José Andrés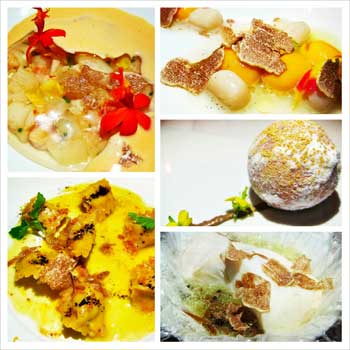 Celebrate truffle season in Los Angeles at SAAM at the Bazaar by José Andrés' 16-course white truffle dinner menu.
By Christina Xenos
It's that decadent time of year again when white truffles are in season, and SAAM, the chef's tasting room at The Bazaar by José Andrés, celebrates truffle season with a 16-course delectable feast available Thursday through Saturday evenings through Nov. 23. Each course masterfully showcases the Bazaar's promise to take you on a sensory adventure through exciting avant-garde cuisine, while also incorporating into each dish this rare Italian delicacy hunted by the Truffle Brothers. If you're looking for ideas for fun in LA, you can't go wrong with decadent food!
Savor selections like the Truffle Mist cocktail with rum, pomegranate, mescal, lime and truffle syrup that is paired with a cotton candy truffle dumpling with brioche air; Iberico pork cheeks with Iberico pork fat and white truffles; chicken skin with cured chicken, black garlic and white truffles; and for dessert the White and White, white truffles and white chocolate cremosa with freeze dried cherry meringue, roasted lemon, vanilla and caramelized cashew.
Fest your eyes on some selections from the 16-course menu: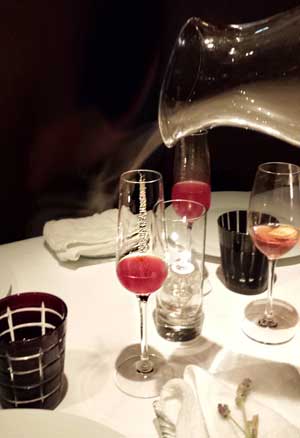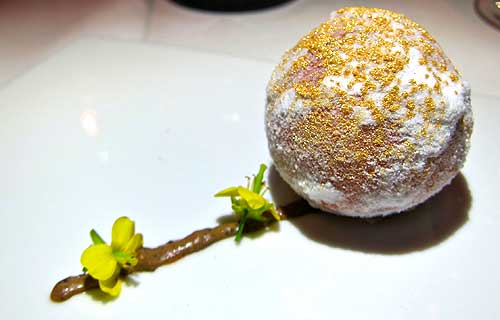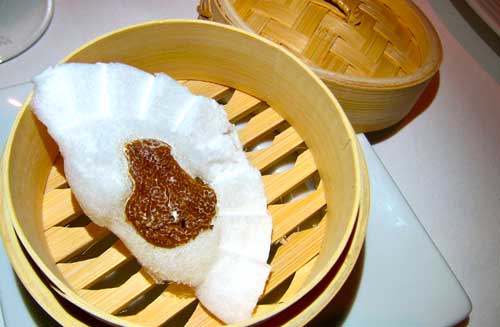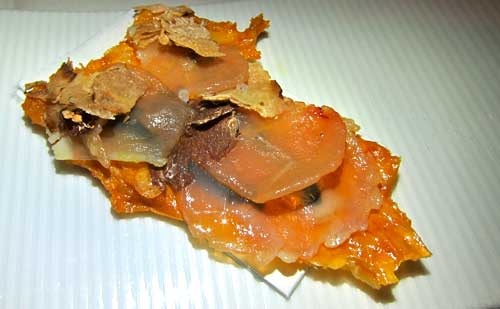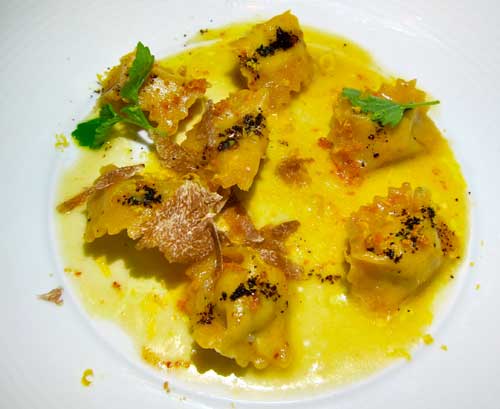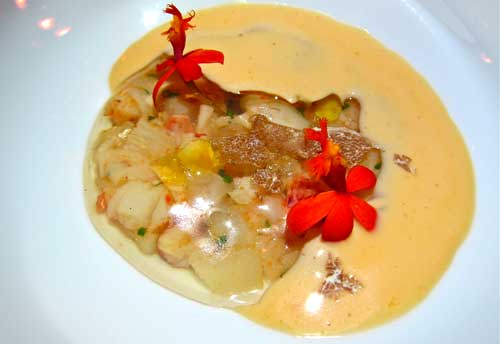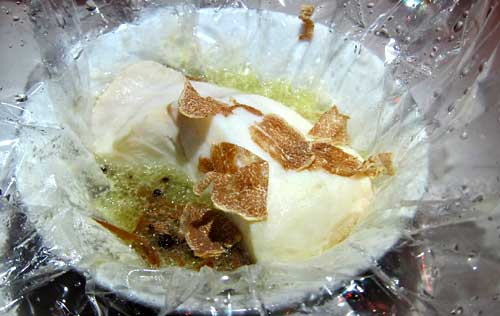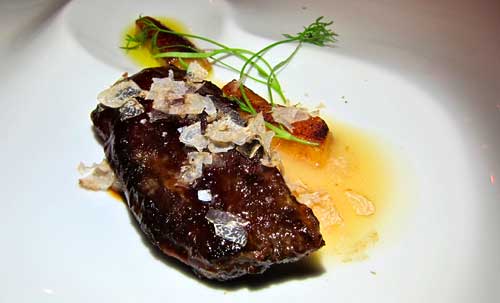 Thurs.-Sat. evenings. $325 per guest with wine pairing options available for both $150 and $300. Reservations required. 310.246.5555. thebazaar.com