Indulge In New Desserts At WP24 Downtown Los Angeles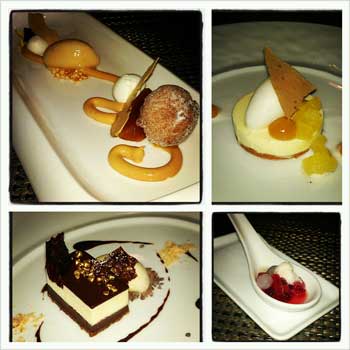 Life is pretty sweet 24 floors above downtown Los Angeles at WP24, Wolfgang Puck's urban oasis for Asian-fusion cuisine. Now, with the addition of pastry chef Michael Aguilar, things are getting a bit sweeter with his new dessert offerings.
Aguliar, who has more than 10 years of experience at Michelin Star restaurants and award-winning resorts, had been working side-by-side with then the lead pastry chef and executive chef to create innovative, Asian-inspired desserts. Now we can reap the benefits of his study with offerings like Liquid Caramel with caramelia mousse, almond nougatine, chocolate sorbet and buttermilk chocolate cake; Kabocha Cake with pumpkin cream, cranberry ginger and maple bourbon ice cream; and Miso Butterscotch with caramel braised apple, spiced apple donuts and cider sorbet.
Testing out all these desserts is hard work, but we managed. Check out what shines on WP24's new menu: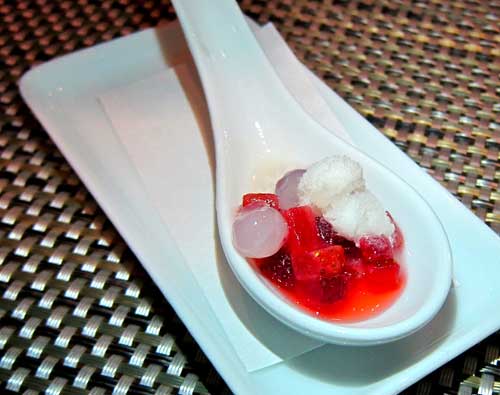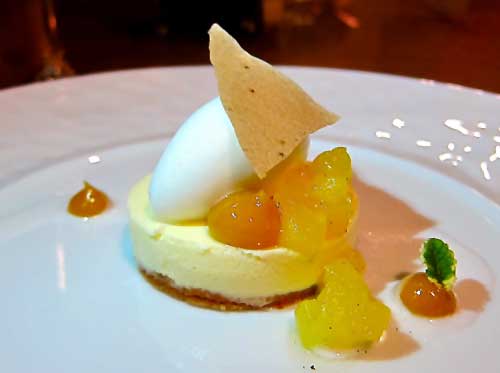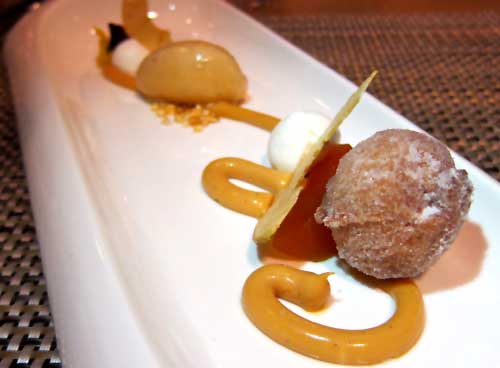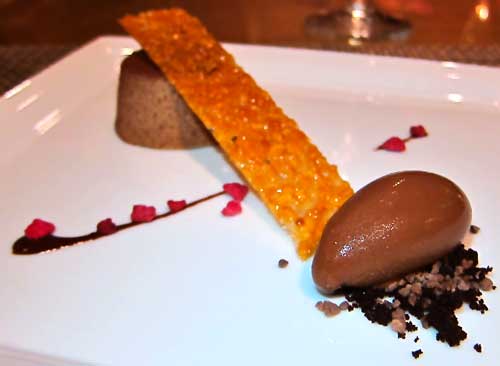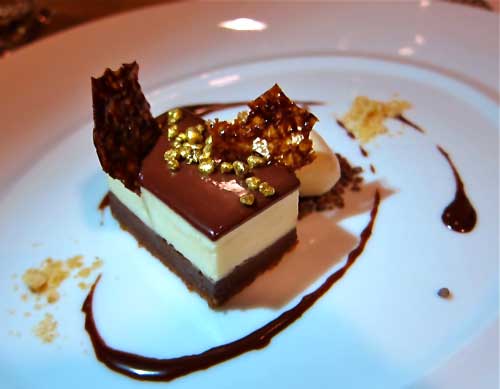 The Ritz-Carlton, Los Angeles, 900 W. Olympic Blvd., downtown, 213.743.8824. wolfgangpuck.com