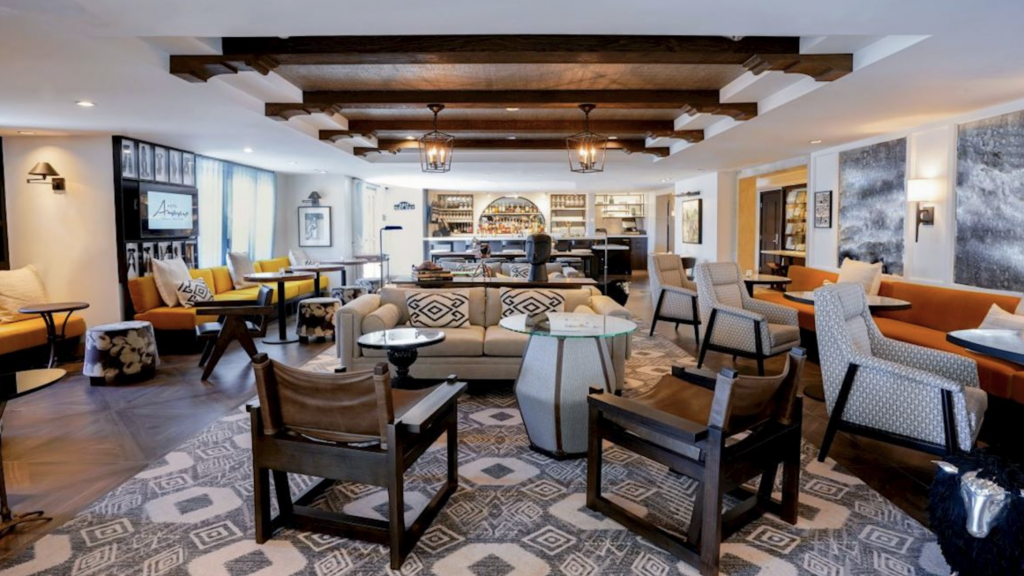 Iconic and Secretive, Hotel Amarano is a Luxury Retreat
Have you ever wondered how it felt to live back in the golden years of Hollywood? That feeling of glamour and classical antiquity, well look no further as Burbanks holds one of Hollywood's most iconic hotels in Los Angeles. Hotel Amarano holds the same spirit of Old Hollywood, from its classical interior design with blends of vintage and modern look that brings visitors that glamour experience. Plus, it is one of Los Angeles' latest luxury boutique hotel following up with it full-scale renovation to its lobby, public areas, guest-rooms, event spaces, bar and restaurant.
You wouldn't believe it at first, as the hotel is located by star powered movie studios, such as Warner Bros, Paramount Studios, and more. The area when driving by has this beautiful plant green walls and roundabout for Valet Parking. Guests are greeted with so much warmth and care with the first interaction and that energy continues within the overall hotel experience. When I got there, Libby Zarrahy, the Director of Sales & Marketing, welcomed me with open arms and one of the biggest smiles that I have ever seen.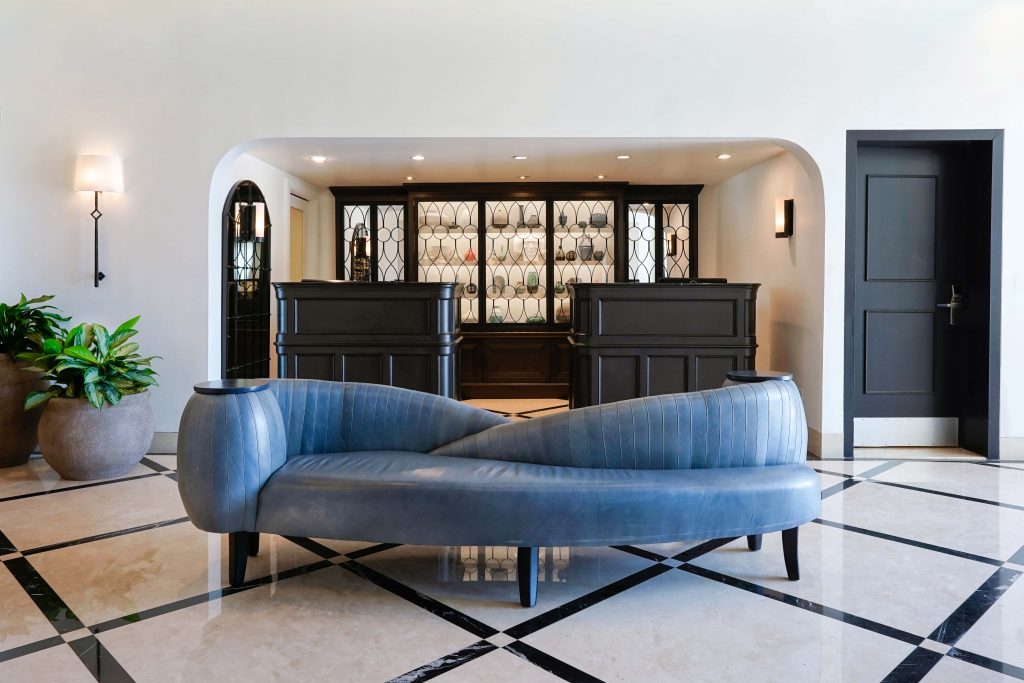 As she walked me through the whole hotel, she showcased her expertise of certain features that Hotel Amarano was known for. One can't help but notice the life-sized sculpture of Amara's White Horse from the nearby wall of the lobby, which gives customers a welcoming sight of what the place was about. The lobby itself has a wonderful polished look, a foyer with black-and-white marble floors. The ceiling is nicely contrasted with the white walls and the lounge's different hues of color creates a balance of both worlds. The overall scene feels like a movie in a sense, where you can imagine Hollywood Stars and Executives would check-in for a nice quiet time with a long days work over with.
Hotel Amarano's Suites
As Libby finished the quick lobby tour, she led me to check out several suites. When we ventured through the elevators and the hallways, the decorations are hard to miss, with classical photos from movie scenes and portraits of famous celebrities to old movie sets, each part of the hotel had this feeling of Hollywood nostalgia.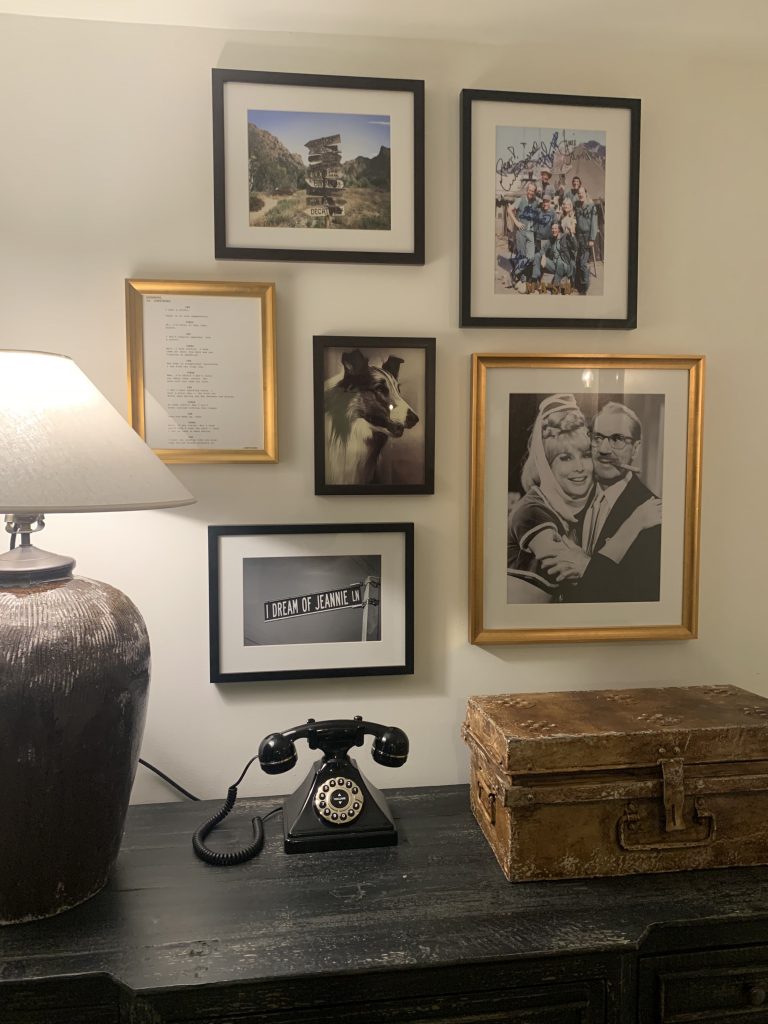 Within the guest-rooms, classic colors of navy and whites with warm wood and golden accents fill the scene. Each area is touched with a modern feel and yet each room feels unique with its own identity, all tied with Hollywood Identity. The coolest part about the rooms is that they have this very classical trunk dresser, antique gold-trimmed mirror and a vintage desk phone, adding to the overall vibe of the place. Right on top of the gold headboards are mismatched frames, old prints and photographs of Hollywood's early year. Each room is quite spacious, with beds being offered queen and king size. They even have original movie scripts for some of their decors through out the suites.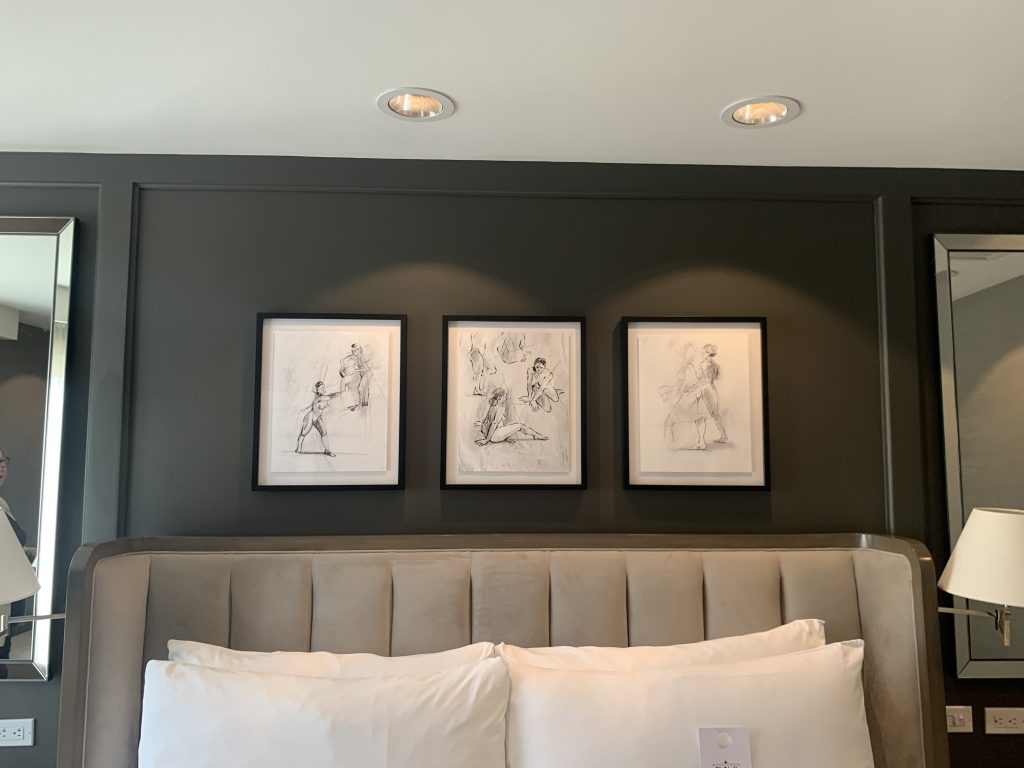 Also, their outdoor swimming pool is nice and quaint, surrounded by palm trees and beautifully designed outdoor patio. At night, there would be lights at night, but it has a glowing feeling to it, making a night by the pool much more relaxing.
Dining Area and the Famous Harvey the Bartender
Hotel Amarano's FYC ("For Your Consideration") is a new restaurant and bar inspired by Amara's travels all over the world, which can be seen in their cuisine that they serve. With its polished living room aesthetic and floor-to-ceiling bookshelves displaying Old Hollywood and Burbank memorabilia, the space has a residential feel. Guests can feel welcomed by the luxury of this nice space, especially great for celebrities and executive producers who are trying to enjoy a nice quiet time to themselves. It is a picturesque venue for networking events, corporate dinners, and social gatherings, decorated with lush landscaping, Spanish accents, and hanging lanterns.
What makes this dining and bar area much more special is that they have the famous Harvey the Bartender who serves weekly to the guests of Hotel Amarano. He is well known by locals, guests, and even celebrities, who is not only known for making a mean drink, but has a very charismatic and charming attitude that makes everyone feel welcomed. I witnessed this myself as I got the signature Bloody Mary from him and it was a fantastic, especially pairing it with some of their food selections.
Special Notes with the Spectacular Libby Zarrahy
To end this wonderful tour, Libby and I had dinner where we discussed on what made this particular hotel special. She explained that every part of this hotel feels so different in a way, that every guest should have this sense of the Golden Age of Hollywood. She said something special about the guests who arrive here to stay, "Everyone who has stayed with us has had the pleasure to interact with everyone. This interaction that they get from the moment that they step through that front door, each guests gets this feeling of belonging. Here at Hotel Amarano that is what we are about, a place where it isn't only private, but intimate."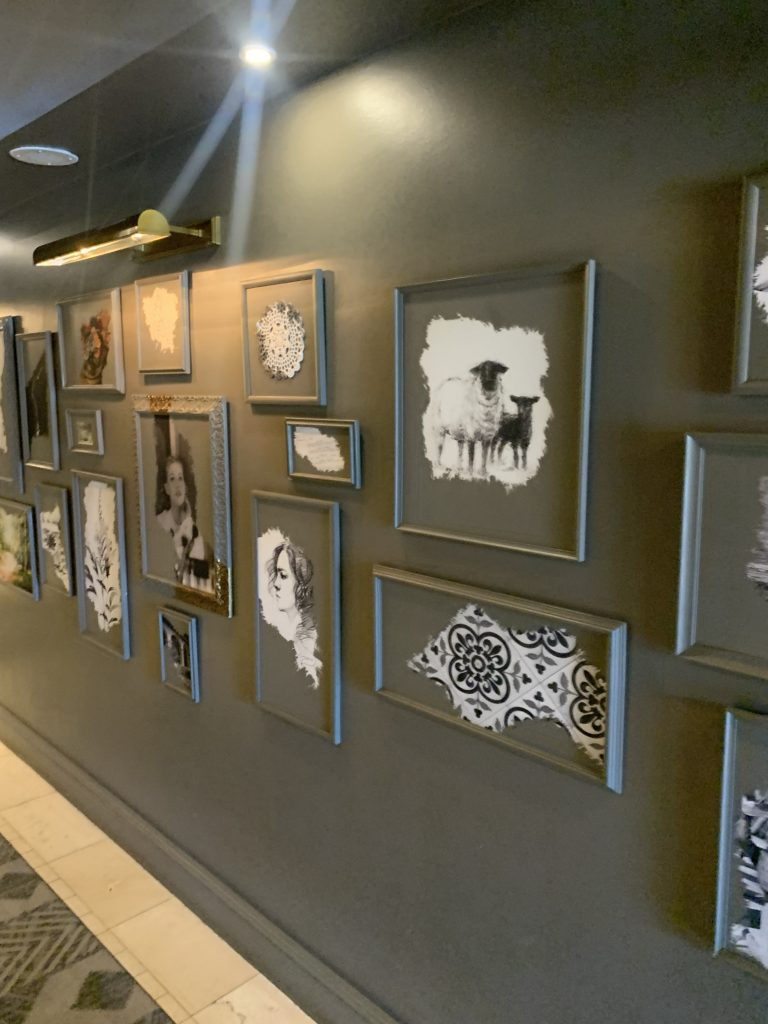 Going back to the hallways with all the silhouette and sketch portraits, Libby and I actually connected on how it really made an impact through out the hotel. She loved the black and white silhouettes, it gave the place a bit more depth when walking through the hall, like an Alfred Hitchcock movie. I love everything that is sketched out and it gave the hotel a sense of character, a connection with with the past and present. To add on to this idea, if you look at the photos closely it ties back into the intimacy of hotel's overall presence with its guest.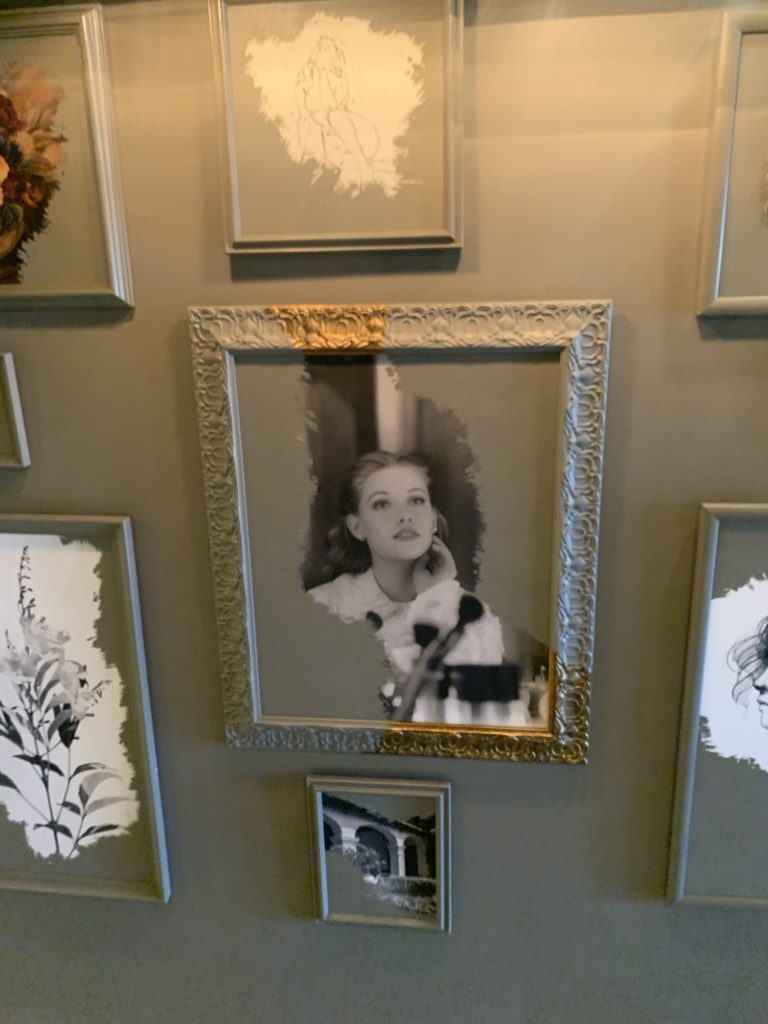 Overall Hotel Amarano is truly a private sanctuary in the heart of the world's entertainment capital, with all the hustle and bustling going around Los Angeles, staying here gives a sense of comfort. Every single staff member cared for their customers, you can see how each interaction is and the way people are just comfortably chatting it up either with one of the staff members or Libby herself. If you want to feel nostalgia from classical Hollywood and be close to all the action from the movie studios, come to Hotel Amarano.
HOTEL AMARANO BURBANK – HOLLYWOOD
Check them out at hotelamarano.com
322 N Pass Ave, Burbank, California 91505View Hotel Amarano Burbank – Hollywood on Google Map
Reservations: 818-842-8887
Pictures courtesy of Hotel Amarano and Lorenzo Dela Rama