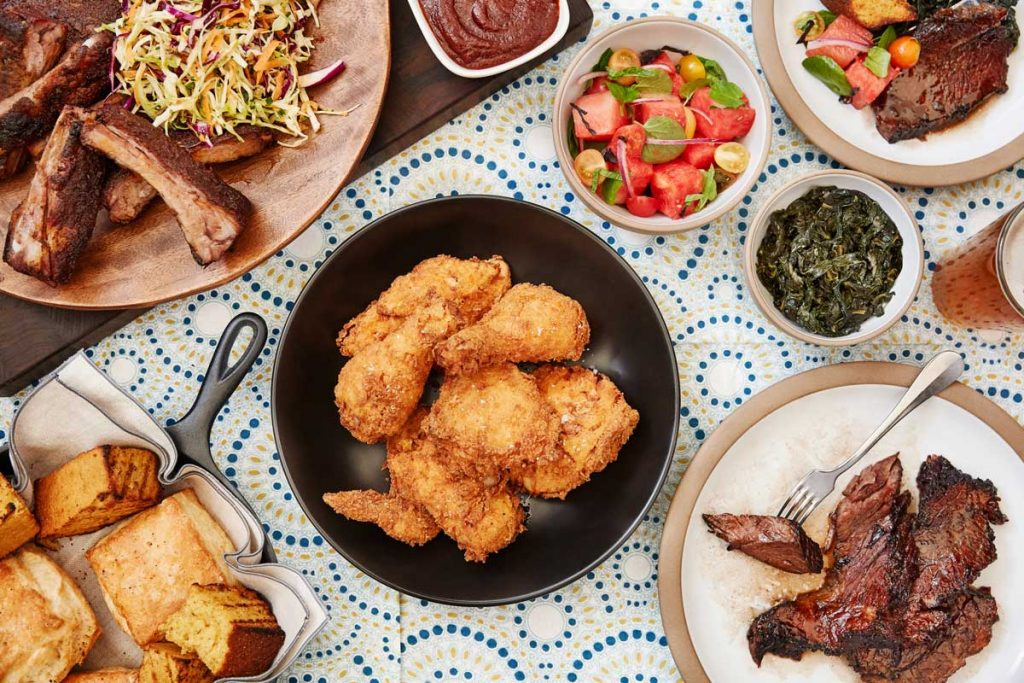 From picnics to tacos, sushi and more, here's what to eat and drink at the Hollywood Bowl this year.
By Christina Xenos
There's no place in Los Angeles where food, wine and music pair more deliciously than at the Hollywood Bowl. Whether you choose to pack the perfect picnic, or opt for a gourmet meal on-site, we've got you covered with our 2016 Hollywood Bowl dining guide.
Pack the Perfect Hollywood Bowl Picnic
One of the best parts about attending a show during the LA Phil summer season is packing your own picnic and a few bottles of wine to enjoy before or during the show. The Hollywood Bowl offers 14 picnic areas that open as early as four hours before the show. You can also opt to nosh in your seats. Where do you get inspiration for a picnic tailored specifically for the Hollywood Bowl? Chefs Picnic Club at the Hollywood Bowl taps the city's top chefs each week during the summer season for three-course picnic recipes. All you have to do is visit their website and sign up to receive an email each week that contains a curated recipe for an appetizer, entree and dessert. This year, enjoy recipes from Curtis Stone, Tim Hollingsworth, Suzanne Goin with Caroline Style, Geoffrey Zakarian and many others.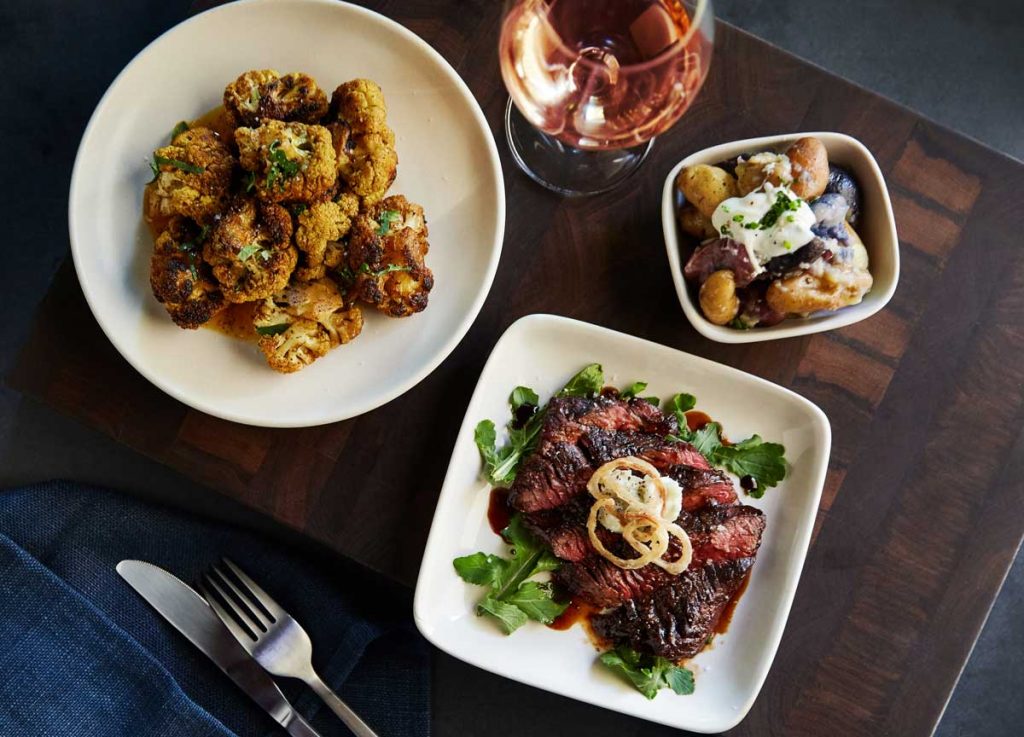 Hollywood Bowl Restaurants
For those who aren't culinarily inclined, the 18,000-seat award-winning music venue is taking their dining offerings to the next level by bringing on board local restaurateurs James Beard Award-winning chef Suzanne Goin and business partner Caroline Styne of The Lucques Group, along with Sodexo Sports & Leisure to revamp all dining offerings in the park. Here are some highlights:
The Wine Bar by a.o.c
If you love a.o.c on West Third St., you'll be right at home with the restaurant's artisanal cheese and charcuterie; market-fresh salads; dishes like soft polenta with wild mushrooms, mascarpone and gremolata; and grilled fish and meats. Sip on Caroline Styne's curated wine list that features only wines that are farmed sustainably, organically or biodynamically, and are made by small-production, artisanal winemakers. Also find craft beer, soju and other wine-based cocktails.
the backyard
This outpost takes the backyard cookout to new heights. Two wood-burning grills turn out plates of grilled fish, chops, steaks and more. Also find a raw bar with oysters, snow crab legs and spicy beer-steamed shrimp. Carnivores will salivate over their 18-oz. bone-in rib eye steak with marrow toast.
Kitchen 22
It doesn't get any more SoCal that this roadside burger stand's selection of made-to-order beef and turkey burgers. Also find Spanish fried chicken, grilled cheese on Larder sourdough with comte cheese and caramelized shallots, veggie burgers, sandwiches, fries and more.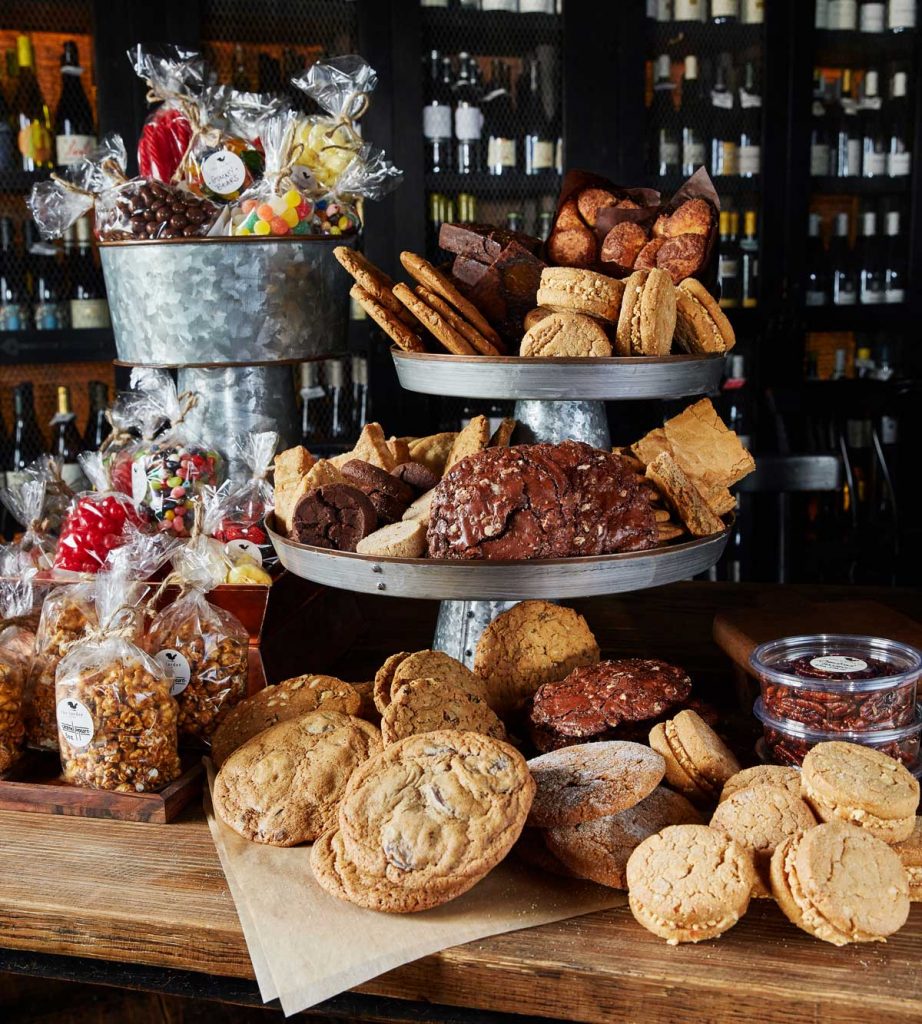 Street Food and Snacks
Use this MAP to guide you to street food bliss. These venues throughout the grounds of the Hollywood Bowl offer everything from Bahn Mi sandwiches to street tacos, hot dogs, rotisserie chicken, pizza, BBQ and more. Put an "X" on the Sweet Shop, where you can find cupcakes and s'mores made onsite, as well as Larder Baking Company signature desserts and confections.
Marketplace
If you're familiar with Goin and Styne's casual Larder café-marketplace, you'll feel at home with selections like grab-and-go salads, hot entrées that include rotisserie chicken, barbecued beef brisket and mac 'n' cheese, as well as other picnic-friendly sandwiches, cheese plates and foods prepared with the best local produce and products. Also find wine, craft beer, sodas and water, as well as sweet and salty snacks.
Buzz McCoy's Marketplace 
Don't fret, sushi hasn't left the Hollywood Bowl. Find it at this market on the west side of the venue. It can be pre-ordered, or you can buy it ready-made. Also find grab-and-go salads, sandwiches and other hot and cold picnic-friendly foods.
Food Trucks
You can't miss three retro-styled food trucks in the main plaza and walkways. They're on site to offer rotisserie chicken, wood-fired pizzas and fish tacos.
Supper in Your Box Seat
If you're going to splurge on box seats, why not order a curated three-course dinner or an à la carte menu to be delivered once you arrive. All you have to do is order it by 4 p.m. the day before your show. Highlights of the menu include dishes like goat cheese toast with American prosciutto; roasted grapes and saba; grilled shrimp with yellow tomato gazpacho, avocado and green harissa; braised beef short rib with smashed fingerlings, local tomatoes and basil pesto; and caramel chocolate brownie with mascarpone and crushed macarons.
Lucques at the Circle
Having coveted Pool Circle seats affords you to opportunity to indulge in made-to-order fine dining dishes and top wines. Highlights include Alaskan halibut with Manila clams, saffron-buttered lobster, fregola and rouille; glazed duck confit with black rice, mizuna, red wine and local cherries; grilled veal chop with risotto carbonara, sugar snap peas, pea shoots and black truffle butter; and crème fraîche panna cotta with summer berries, torn mint and strawberry syrup.
Hollywood Bowl, 2301 N. Highland Ave., Hollywood, 323.850.2000, hollywoodbowl.com