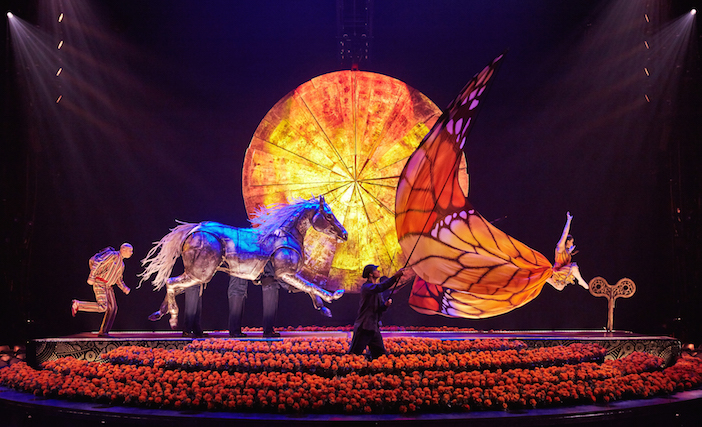 Even if you aren't a celebrity, you can enjoy L.A. like an A-lister, beginning the moment you touch down at LAX. Access to these extraordinary experiences can be spendy—but you can't put a price tag on feeling like a VIP.
By Suzanne Ennis, adapted from Where Los Angeles magazine
ENTERTAINMENT
The circus is in town! Through February 11, Cirque du Soleil brings the big top to Dodger Stadium with Luzia, a "waking dream of Mexico" featuring amazing acts and larger-than-life props. You'll be wowed wherever you sit, but to make your experience especially spectacular, spring for a premium package, available for select shows only. The VIP package (starting at $243 per person) includes a reserved parking space, pre-show hors d'oeuvres, an open bar, the best seats in the grand chapiteau, access to a private terrace and restrooms, sweet treats during intermission and even souvenirs. Opt for the Behind the Scenes package ($495 per person), and you can enjoy all of the above, plus a pre-show backstage tour and a meet-and-greet with the 
artists after the show.
Downtown, Microsoft Theater at L.A. Live offers a similar VIP Experience (starting at $225) that comes with prime seats, preferred parking, a VIP entrance, priority check-in, two hours of hosted food and drinks in an exclusive lounge and access to a VIP restroom and patio. This month, two concerts offer VIP experiences: Charlie Wilson and Keith Sweat on February 9 and Alta Consigna on February 10. For more information, call 213.742.7270.
Next door at Staples Center, private suites are sold on an annual basis, but fortunately, the venue also sells event suites on an event-by-event basis (starting at $2,500 for 20 people). Call 877.234.8425 to inquire about availability of suites for concerts and select Los Angeles Lakers, Kings and Clippers games this month.
DINING
Nabbing a reservation at a revered L.A. restaurant can be a feat unto itself; getting a seat at its chef's table is the holy grail for gourmets. Perhaps the most coveted table in L.A. is at chef Michael Cimarusti's seafood restaurant Providence, which for four years held the top spot on Los Angeles Times food writer Jonathan Gold's list of the county's top 101 restaurants. Here, the four-seat (max) chef's table is situated in a private room with a floor-to-ceiling window looking into the kitchen, allowing diners to watch this culinary master and his team at work. Cimarusti and his chef de cuisine, Tristan Aitchison, will even say hello and personally deliver dishes throughout the evening. There's no additional charge for the seats. You can order from the regular menu, and you needn't have special connections to get a reservation—they're first-come, first-served. That said, if possible, call two months in advance for a reservation because, as you might expect, seats book up quickly.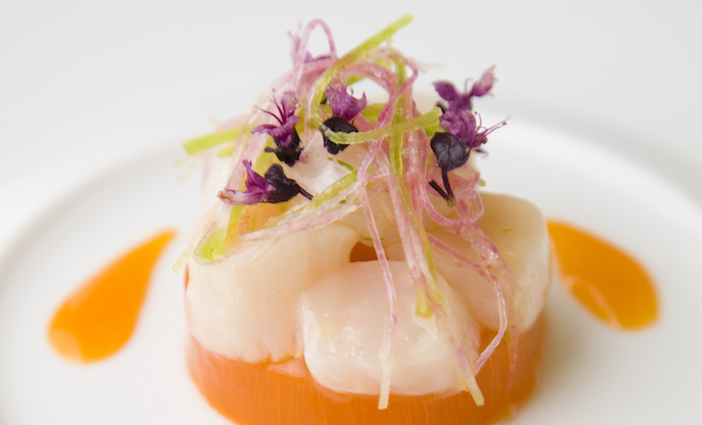 Some of the best views of L.A., as well as a glamorous dining experience, can be found on the 71st floor of the new InterContinental Los Angeles Downtown—the tallest building west of Chicago. There, French-inspired steakhouse La Boucherie offers multiple private dining spaces, including a beautiful wooden chef's table large enough to seat 20. As you feast on a prix-fixe menu ($110-$130 per person) and sip from a world-class selection of wine, you can look out over the city and into a charcuterie and cheese atelier presided over by chef Alessandro Serni. For an even more romantic and discreet dining experience (magical for Valentine's Day or any other date night, especially during sunset), guests can reserve one of the restaurant's three Starlight Booths, which offer privacy screens and showcase views from the Pacific Ocean to the Hollywood sign. Slightly larger groups can reserve a private dining room, which features a hidden AV system for those who wish to hold meetings or screenings—but who wants to look at a screen when such a spectacular vista is at hand? Email info@laboucherie71.com for more information. InterContinental Los Angeles Downtown, 900 Wilshire Blvd., downtown, 213.688.7777. dtla.intercontinental.com


SHOPPING
Rodeo Drive is a mecca of luxury shopping: Nearly every high-end fashion and jewelry house boasts a boutique here. To serve clients who demand both privacy and personal service, many of the boutiques along the drive—e.g., Burberry, Louis Vuitton, Dior, Goyard, Tod's, Tiffany & Co.—have installed private VIP salons, usually on upper floors with discreet back entrances so that high-profile clients can slip in past paparazzi. Once ensconced in sumptuous surroundings, high-spenders enjoy perks like hors d'oeuvres and Champagne while trying on pieces pulled just for them. Intrigued? There's a catch: You often need an invitation.
Enter LaLaLuxe, which provides fashion styling and personal shopping for everyone from well-heeled tourists to royal families and the biggest names in entertainment. It also offers personalized shopping tours that are your golden ticket inside VIP salons. Customized to your specifications, each tour begins with a consultation with one of LaLaLuxe's celebrity stylists who draws on industry connections to get you the very best service and selection, whether you're shopping for a red-carpet dress or the most fashion-forward streetwear. The cost is $400 per hour, but the access is priceless. Founder Nicole Pollard Bayme says, "We have access to every store, every designer, every VIP room and also hard-to-find items like Hermès Birkins, rare watches, Supreme sweatshirts and Yeezy sneakers." 800.261.0429. 
lalaluxe.com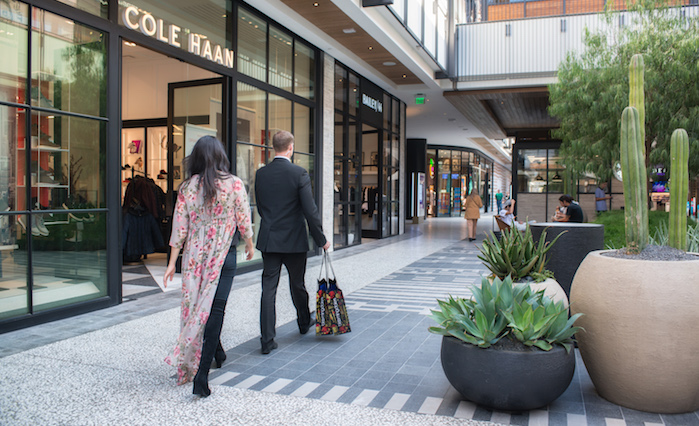 Another L.A. VIP shopping experience—the first of its kind—comes by way of Gavin de Becker & Associates, one of the world's leading private security companies. The Private Suite Century City is tucked away inside Westfield Century City shopping center, accessible only by passing through a security gate into a private vehicle courtyard. There, seven suites are appointed to meet not only shoppers' desires, but also those of the entire family. For example, your spouse and kids can rest or play video games in the suite while you shop. Or, if you're readying for an event, you can book an in-suite haircut, massage and manicure, and request that personal shoppers from, say, Bloomingdale's, pull a selection of outfits for your perusal.
Each suite is stocked with snacks and refreshments, and when you're ready to hit the shops and restaurants yourself, a private elevator brings you to the retail level, and purchases can be brought straight to your car. Throughout, a team of logistics experts is at the ready to provide what the company calls "a true head-of-state" experience. The cost for nonmembers is $1,500 per half-day for up to five guests. To inquire about membership and book services, visit theprivatesuite.com.
TRANSPORTATION
No private jet? No problem. The company that operates the luxury suite experience at Westfield Century City has also revolutionized the commercial airport experience at LAX, with reciprocal membership between the two services. This is how The Private Suite LAX works: When you arrive at a hidden, private, top-security terminal at the airport, a member of your eight-person team ushers you into one of 13 suites equipped with a lounge, restroom, daybed, TV and kitchenette stocked with complimentary snacks and drinks (you can also call ahead for a full meal, or a lunchbox to bring aboard your flight). Your team takes care of your bags and monitors your flight status while you relax in your suite or a private outdoor area. You can even call ahead to schedule a complimentary massage, haircut or manicure. Finally, you'll pass through private TSA screening—no wait, no paparazzi—and board a BMW 7 Series sedan or luxury van, which drives you onto the tarmac to the stairs to your aircraft. Note: You've taken only 70 steps from your car to your plane seat.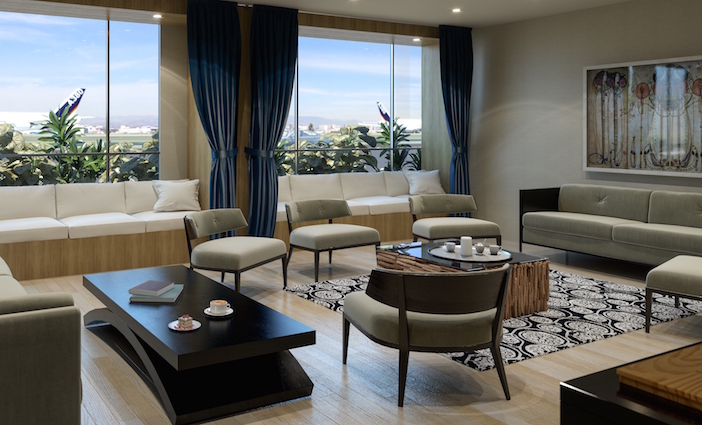 On your return flight, the Private Suite collects you from the plane and drives you back to the Private Suite terminal, where you can enjoy on-site customs and immigration processing and unwind while a team member collects your luggage. The cost for a completely hassle-free, private and secure airport experience for nonmembers is $3,500 for up to three people ($4,000 for international). Membership costs $7,500 annually, and members enjoy substantially reduced rates at both Private Suite locations. Visit theprivatesuite.com for more information.
BEAUTY
Some of Hollywood's most bankable stars—Eva Mendes, Mandy Moore, Elisabeth Moss, Dakota Johnson—entrust their complexions to Joanna Vargas. But you needn't have a recognizable face to enjoy the benefits of the celebrity aesthetician's expertise—just email jvla@joannavargas.com to arrange an appointment.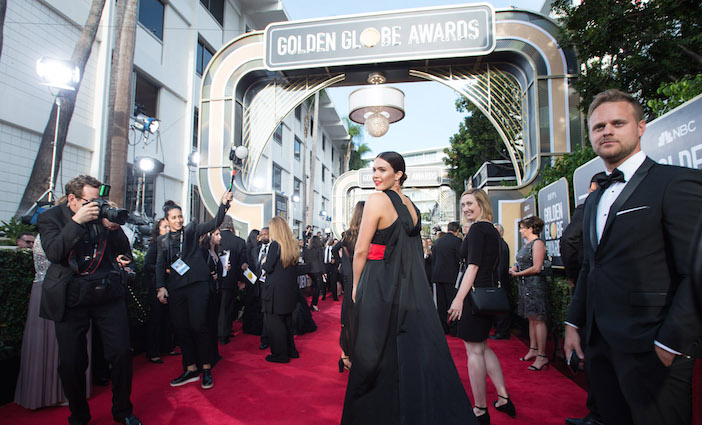 During awards season, Vargas recommends "the works": a full-body microdermabrasion and Coconut Compress Infusion, as well as a Forever facial and a Triple Crown facial, which together costs about $1,200. Rest assured that a private entrance is available, and photographers are barred from the property. "I would much rather have someone be a regular client than sacrifice their privacy for one paparazzi photo," says Vargas. Joanna Vargas Salon, Sunset Tower Hotel, 8358 W. Sunset Blvd., L.A., 310.424.5141.  joannavargas.com
TOURS
A day at Universal Studios 
Hollywood is filled with thrills and behind-the-scenes peeks—but as one of L.A.'s top attractions, the park is also perpetually packed. To get the most out of your visit, sign up for the VIP Experience. You'll enjoy unlimited front-of-line privileges to all theme-park rides and attractions, including those at the popular Wizarding World of Harry Potter, plus get an expert studio tour guide; the opportunity to walk through working soundstages used in current productions, such as NBC's Will & Grace (subject to availability); 
a continental breakfast and elaborate gourmet lunch; and valet parking.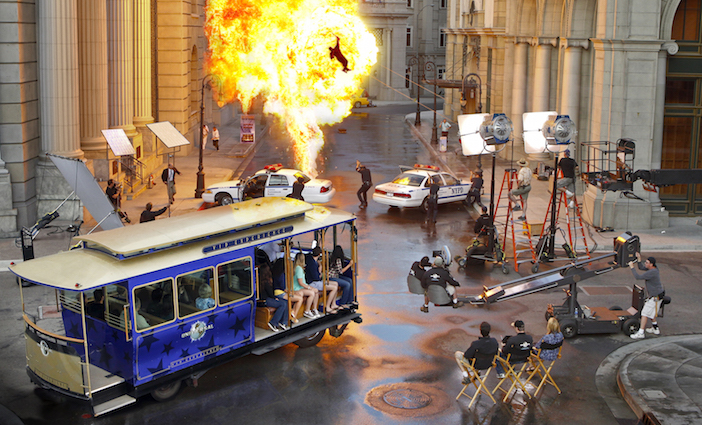 The tour is designed for groups of up to 24 people, but private tours can also be booked for you and your guests and can even be conducted in Mandarin and Japanese (reservations must be made two weeks in advance). Ticket prices start at $329 per person. Visit universalstudioshollywood.com or call 818.622.8477 to reserve your spot.
'Luzia' photo: Matt Beard © 2017 Cirque du Soleil. Providence photo by Noe Montes. Joanna Vargas photo courtesy of Hollywood Foreign Press Association. Tour photo courtesy of Universal Studios Hollywood.