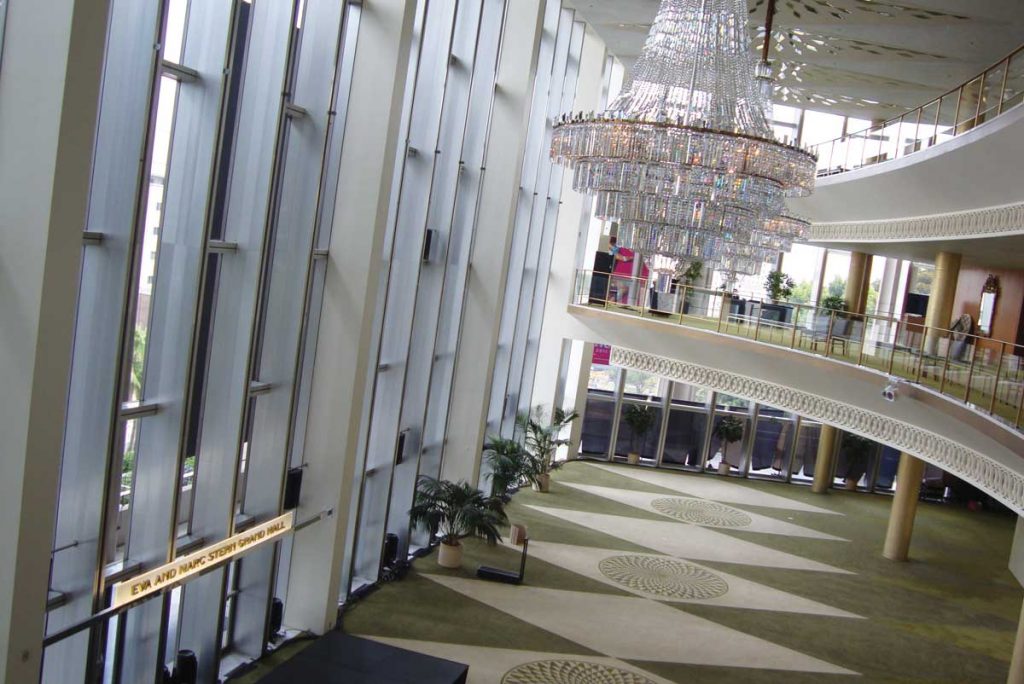 Eva and Marc Stern have underwritten L.A. Opera productions, but their involvement at the Music Center extends far beyond opera.
By Libby Slate
Growing up on a vegetable farm in Vineland, New Jersey, Marc Stern would spend some Saturday afternoons sitting with his father on a tractor, listening to Metropolitan Opera broadcasts on a transistor radio. He saw his first opera as a research assistant in law school, when his professor, who couldn't make a Met performance of The Tales of Hoffman, offered him the tickets.
"I was blown away," Stern recalls. "I'll never forget the majesty and grandeur of all the art forms coming together."
That opera remains his favorite. But there's no more tractor seating: As chairman of L.A. Opera's board of directors, Stern can command the best seat in the house at the Dorothy Chandler Pavilion, though with his affable manner and hearty laugh, it's hard to imagine him actually doing so.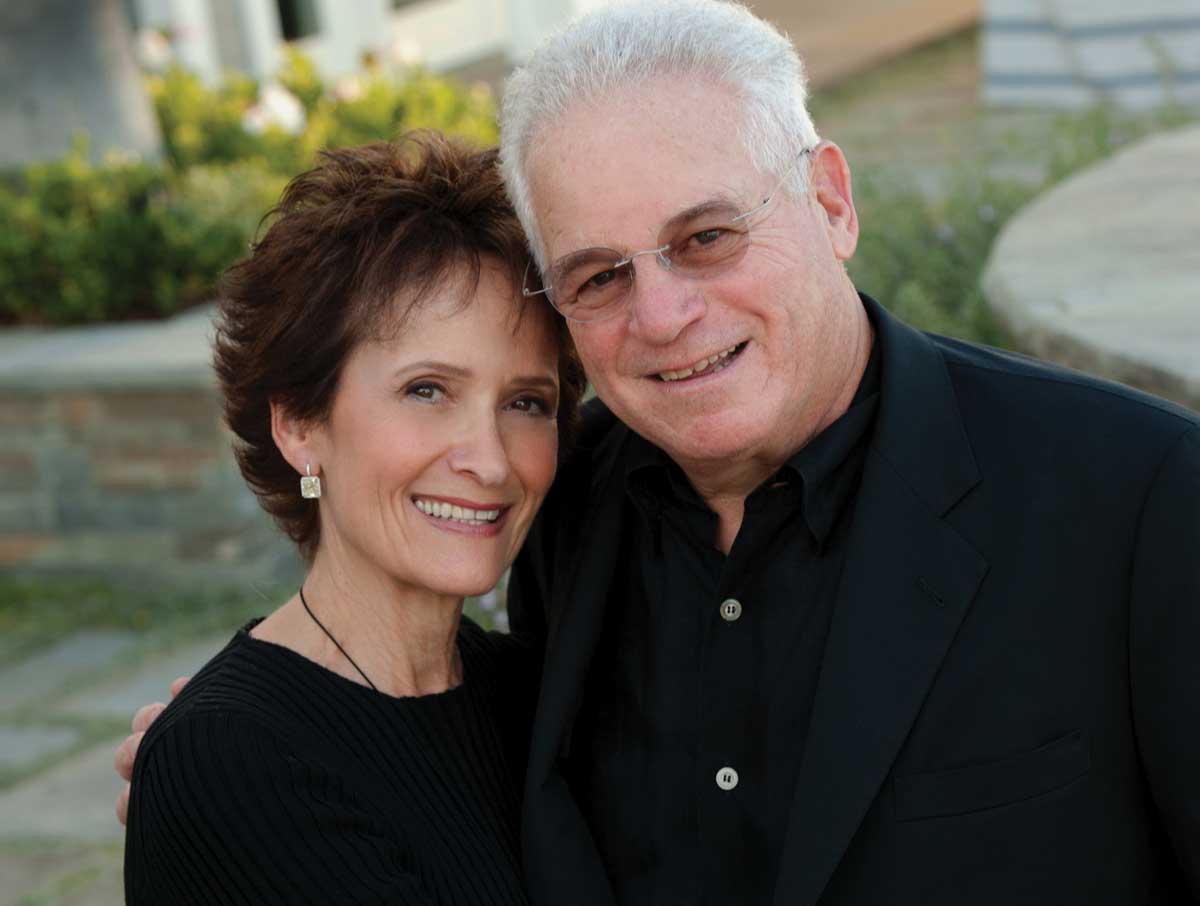 Stern and his wife, Eva, have also underwritten numerous L.A. Opera productions. But their involvement with the Music Center and its resident companies extends far beyond opera.
Marc Stern is on the Music Center's board of directors. Eva Stern has served on the board of the Center Theatre Group and cycles on and off the board of the Blue Ribbon, the Music Center's premier women's support organization, where she remains a volunteer.
The two have donated to the Music Center and all four resident companies, along the way becoming the center's second-highest cumulative donors, after the Walt Disney family. In recognition of that status, the Dorothy Chandler Pavilion's Grand Hall was renamed in their honor in 2010.
How does that feel? "Eva, you answer. I'll be right back; I'm going to get something," Stern says one afternoon in the couple's Malibu living room.
As he exits, Eva, soft-spoken and gracious, says, "I'm truly honored. But it's also overwhelming." Neither of them, after all, despite their high-profile lives, likes to be the center of attention. When Music Center board officers wanted to celebrate the renaming with a gala, the couple demurred; the announcement was made instead at L.A. Opera's season-opening performance.
Stern returns with a framed photo of his childhood home the day before its demolition. "There was one bathroom. My sister and I shared a room," he says. "So I'll ask you: How do you think it feels? I keep this in my office, so when I look out, I say, I've come a long way. I gave them money without any expectations. There was no quid pro quo."
A long way indeed. Eva was born near Zurich, Switzerland, moved to Rhode Island with her family, then to a Vineland suburb when she was 9. Her father had been a furrier in Switzerland, but in Rhode Island, an economic downturn forced a career change to chicken farmer. Eva and Marc didn't meet on either family farm, but at an event for Jewish youth when she was 12 and he 13.
On Aug. 14, 2016 the couple celebrated their 50th wedding anniversary. They have a grown son and daughter and six grandchildren.
Marc has been chairman since 2013 of the TCW Group Inc., a global asset management firm, having begun his career there as president in 1990. He had previously been president of SunAmerica.
Eva earned a master's degree in social work from USC to focus what she calls her "macro skills" on helping underserved kids prepare for careers through college. She is on the board of the Alliance for College-Ready Public Schools and serves on the advisory board of InsideOUT Writers, a creative writing program for incarcerated youths.
Her support of the arts fits in perfectly. "The arts are an extraordinary vehicle for helping kids find their voice in education," Eva explains. "I've witnessed kids who aren't interested in learning a topic, but give them an interest—sports, music, writing—and somehow it becomes an entrée…. The arts create the idea of possibilities, and that can translate to just about anything."
Her husband agrees: "L.A. Opera is not-for-profit—the amount of money we have to raise every year is crazy. But we go into inner-city schools with our programs. Sometimes that's the only interface the kids have with the arts."
The Sterns also support a public charter high school, the Alliance Marc and Eva Stern Math and Science School, which is affiliated with Cal State L.A.; Eva is on Cal State L.A.'s President's Council. Marc serves on the boards of PBS SoCal, Cal Tech, the Mayor's Fund of Los Angeles and, coming full circle, the Metropolitan Opera; he has served on the Kennedy Center board. He is also a minority owner of the Milwaukee Brewers and Bucks teams.
The couple enjoy their friendships with L.A. Opera performers—Plácido Domingo usually brings his family to their home for Thanksgiving and sings "Happy Birthday" to Eva every year. But just as such relationships enrich their lives, they enjoy enriching the lives of others.
"I have no musical talent," Marc Stern says. "But in my own way, I'm making that experience possible. I enjoy the art form. I see people in the audience, enjoying the talents of the people entertaining. That's why I do it."