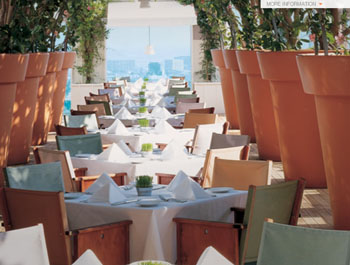 Nov. 10
For those who want to learn the secrets behind Asia de Cuba's favorite dishes, join Chef Philip DuBose for a cooking demo and dinner.
DuBose will demonstrate the process of cooking a traditional classic, a seasonal favorite, and a speciality item. The menu includes: Tuna Pica, tuna tartare picadillo style with Spanish olives, black currants, almonds and coconut, soy lime vinaigrette and wonton chips; Grilled Serano Ham Wrapped Shrimp Gallego – white bean chorizo stew and Thai basil; and Cuban Pumpkin Agnolotti with apple and beurre noisette.
After the demonstration, relax with chef and sample each menu item served and paired with St. Francis wines. 7 p.m. Very limited space so reservations must be made soon.
Details LA Things to do Nov. 10
$95/pp. Asia de Cuba, Mondrian Hotel, 8440 Sunset Blvd., West Hollywood, 323.848.6000.