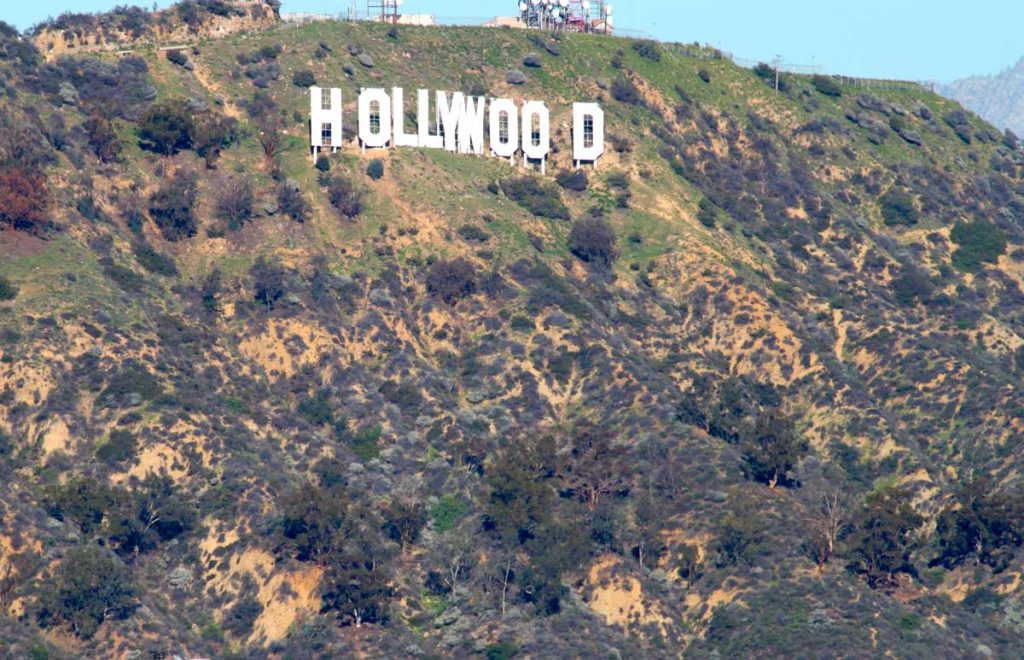 To the dismay of many hikers, the iconic Runyon Canyon hike closes from April 1 to July 31 for park improvements. Sub these six other trails when you want to go hiking in Los Angeles.
Hike #1
Griffith Park
If you only have time to do one L.A. hike, Griffith Park is a perfect choice. It's one of the largest urban parks in the U.S., offering 53 miles of trails, including the classic Hollyridge Trail that will take you up behind the Hollywood Sign. Any Griffith Park trail you choose will have you enjoying sweeping views of the L.A. skyline, and you can even see all the way to the ocean and South Bay on a clear day.
Hike #2
Topanga Canyon State Park
Hike out for the day or camp overnight at Topanga State Park. Try the Santa Ynez Trail, where you'll get to check out some of the area's unique sandstone rock formations. Follow the trail almost to the bottom and catch a side trail to a gorgeous waterfall. The park also has a horseback riding option if you're looking for a unique way to experience your visit.
Hike #3
Fryman Canyon
Fryman Canyon is nestled between Mulholland Drive and Ventura Boulevard, offering a surprising nature getaway right in the middle of the city. Hop onto the Betty Dearing Trail via trailheads off Mulholland Drive at Fryman or Laurel Canyon at Wilacre. Enjoy a mix of shady, winding paths and beautiful views of the San Fernando Valley.
Hike #4
Temescal Canyon
Enjoy ocean and canyon views as you hike the Temescal Canyon Loop. The park is located in the Pacific Palisades just off Sunset Blvd. The loop itself is just over two and a half miles, but several trail extensions allow hikers to explore the loop in a larger four-mile radius if you so choose. Try the Temescal Ridge Trail extension to visit Skull Rock.
Hike #5
Malibu Creek State Park
The park used to be owned by 20th Century Fox Studios and was used as the outdoor set for the world-famous show, M*A*S*H. Since 1976, the park has been open to the public, with 37 miles of trails, including 15 miles that run right along Malibu Creek. Camping, horseback riding, and biking are also available.
Hike #6
Escondido Canyon
This 4.2-mile trail is easily accessed from the Pacific Coast Highway and ends at the stunning 150-foot Escondido Falls. Hike through a lush, wooded forest of oak, riparian, and Coastal sage scrub, then scramble your way up to the top of the falls for a breathtaking view. Trails are dog friendly, as well as open to biking and horseback riding.