The Getty Center Displays Jackson Pollock's Mural and Works By Ansel Adams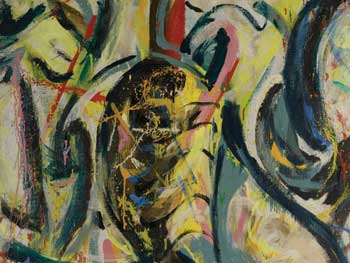 Two of the biggest names in American art come together under one roof for side-by-side exhibits at the Getty Center.
You now have the opportunity to experience iconic abstract expressionist, Jackson Pollock's newly restored Mural on view at the Getty Center. Explore his signature splatter-and-drip-happy paint application technique on the piece that was  originally commissioned by art collector and dealer Peggy Guggenheim in 1943.
For another lesson in art history, head to In Focus: Ansel Adams. The exhibit features the famed landscape photographer's "Museum Set" portfolio, which chronicles the California native's most important works over the course of seven decades, alongside pieces from the Getty's permanent collection.
Featured photo of Mural, 1943 by Jackson Pollock (American, 1912 – 1956), courtesy of the University of Iowa Museum of Art, Gift of Peggy Guggenheim, 1959.6. Reproduced with permission from The University of Iowa.
Getty Center, 1200 Getty Center Drive, L.A., 310.440.7300. getty.edu