Get Deals on Los Angeles Spa Treatments During SpaFinder Wellness Week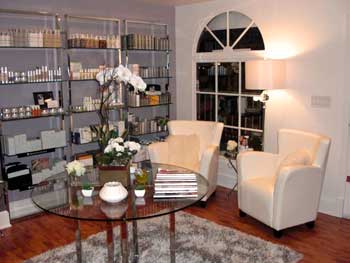 Looking for Los Angeles Spa treatments for a fraction of the price? From Mar. 19-25, SpaFinder Wellness Week offers an extensive selection of spa treatments, fitness classes and wellness services for $50 or $50 percent off.
By Christina Xenos
It's not every day that someone takes the time to extensively evaluate your skin, tailor a treatment to fit it, and explains how to keep wrinkles, sun spots and dryness from tarnishing your image. At Marc Edward Skincare Spa, Marc Edward (who has performed more than 35,000 facials during his career) makes your face—and a healthier version of it—his mission. He's just one of the Los Angeles spas taking part in SpaFinder's Wellness Week.
From Mar. 19-25, find spa specials for $50 or 50% off at a wide selection of spas, fitness classes and wellness services at hundreds of spas across Los Angeles, Orange County and San Diego, including at Tikkun Holistic Spa, Marc Edward Skincare Spa, Body Arts Pilates, Ki Nail Bar & Organic Spa and more.
At Marc Edward's cozy West Hollywood spa, in which he uses the latest skin-care technology and top-of-the-line products (including Marc Edward's signature lines of cleansers, moisturizers, exfoliants, eye cremes and more), explore a menu of more than 15 facials, of which two facial treatments are offered for $50 during Wellness Week: one which is a combination of Hydrafacial, Dermasweep, Silkpeel, Infusions RX; or Micocurrent, Microdermabrasion, Oxygen Infusion, Led Light Therapy. Each leaves your skin glowing, hydrated and red carpet ready for wherever you may strike your next pose.
Marc Edward Skincare Spa is located on the second floor of the French Market Place, 7985 Santa Monica Blvd., West Hollywood, 213.705.8899. marcedwardskincare.com Free parking in the adjacent lot.
Search spas in your area for WellnessWeek deals: wellnessweek2012.com