Celebrity Interview: Frenchie Davis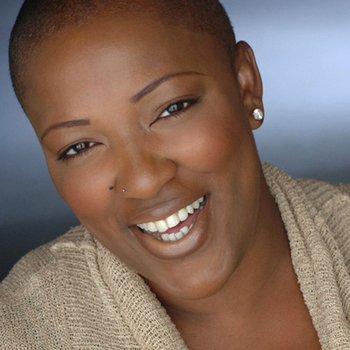 The gorgeous, powerful R&B singer and Los Angeles native, Frenchie Davis graced television screens across the world in season 2 of American Idol where she was a semi finalist. She also starred in RENT on Broadway, in addition to Ain't Misbehavin,' and Dreamgirls. She chats with WhereLA.com about what she loves about L.A. and where you can see her perform now.
I understand that you are a Los Angeles native. What part of L.A. did you grow up in?
Yes, I am. I have lived all over Los Angeles. Most of my childhood was spent in the South Central and Inglewood areas but now I live in West Hollywood.
How do you spend your time in Los Angeles? What are your favorite stores/shops?
I am always traveling so when I am home, I love to spend time hanging with my friends. I love cooking for them and throwing lots of dinner parties.
I also love going to the Farmer's Market. When I was a little girl, I would go on runs to the Farmer's Market with my dad every week. It is still my weekly tradition! My favorite Farmer's Market is in West Hollywood at Plummer Park on Monday afternoons.
Many people know you from your work on American Idol, what have you achieved post-Idol?
I was on American Idol Season 2 nearly 10 years ago. I think it is amazing that people still remember my work on the show. Since my time on Idol, I have enjoyed the blessing of doing what I love most for a living. Starring in RENT on Broadway for 4 years was an incredible experience. I feel so honored to have been a part of such a wonderful piece of theatre history. Two tours of Dreamgirls playing Effie White was a blast and then I  revamped Nell Carter's role in Ain't Misbehavin'. That was the experience of a lifetime! When we received the Grammy Award-nomination for the cast album, it was a total shock for me and the entire cast because we had to learn all of the music for the cast recording in 2 days! We were terrified that we sounded a mess.
What is your proudest moment?
I don't think I have experienced it yet. The moment I walk across the University stage in my cap and gown will be my proudest….until then, I will say that my Broadway debut in RENT was one of my proudest moments.
What brought you to the Upright Cabaret?
I crossed paths with Chris Isaacson, the mastermind behind Upright Cabaret. He heard me sing and liked what he heard…the rest is history.
This Saturday you are performing in Upright Cabaret's "American Icon Series", what can audiences expect to see?
The American Icon Series pays tribute to musical greats who have opened the door for me to do what I do. I have been asked to sing the portion that pays tribute to Louis Armstrong singing classics like "What A Wonderful World" and "See See Rider". I am so excited!
I fell in love with jazz when performing in Ain't Misbehavin'. People already know me for my belt but this show will allow them to hear the prettier more controlled part of my voice.
Do you enjoy performing in an intimate venue?
I love performing in intimate venues. The connection with the audience is amazing.
What are your career plans for 2011? Do you plan to release a record?
I plan to continue doing theatre because it is my first love. I am continuing work  towards finishing my college degree…AND yes, I am finally working on my debut album! 🙂
On Sat, Jan 15 at 7:30 p.m., Frenchie Davis stars in 'Upright Cabaret's American Icon Series: Mighty Mississippi' celebrating the Music of Elvis Presley, Louis Armstrong and Prince!
Tickets are available online at www.CivicArtsPlaza.com or by calling the Box Office at 805.449.2787. Thousand Oaks Civic Arts Plaza, 2100 E. Thousand Oaks Boulevard, Thousand Oaks, CA 91362